Weaver's Newsletter February 2017
Weaver's Newsletter          
An Online newsletter of
"The Andy Griffith Show" Rerun Watchers Club (TAGSRWC)
February 2017
Welcome to our first issue for 2017! There's lots of news since our last issue–some poignant.  But we'll start with some merchandise ideas from Weaver's because we want to make sure everybody is styling in warm apparel and also has a good book to read as winter heads into the home stretch.
****

Merchandise Update

****
NEW!  $32.00
This sweatshirt is an addition here at Weaver's to match the T-shirt and mouse pad of the same name and allow you keep showing your Mayberry spirit right on through the cold weather.  Check out all our sweatshirt designs.
The front of the sweatshirt declares "Barney's Sidecar Company" as he gets ready for Checkpoint Chickie…helmet and all.
Color: Sand
The sweatshirt is 50/50 cotton/polyester with air-jet yarn for a softer feel and to prevent pilling. It has double-needle stitching, double-needle cuffs, and a 1-inch athletic Spandex rib. It's preshrunk for a lasting fit, and it's quarter-turned to avoid a center crease.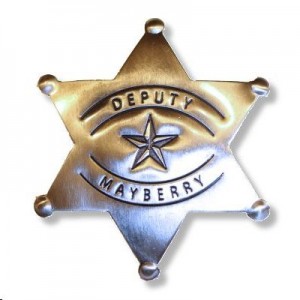 $10.00
Most of us may not feel like we can step into Andy's shoes but, what about Barney's?
This latest creation is a sturdy, but simplified representation of Barney's Mayberry Deputy's badge.  In other words, it's not an exact replica, but for the price, you can't beat it.
The color is "nickel" and you'll be able to pin it to the khaki shirt of your choice to have that official deputy look.  Get a Mayberry Deputy Patch to accessorize even more like a true Mayberry Deputy!
$25.00
***
Just right for the cooler temperatures, two of our most popular T-shirt designs are available in sweatshirts!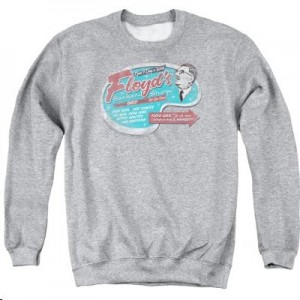 Floyd's Barbershop Sweatshirt
$32.00
As Floyd might say, "Every sweatshirt is a walking testimonial."
And our other new sweatshirt (below) will allow you to show your Mayberry Union High spirit and pride right on through the cold weather.  Let others know that you are worthy of being in Barney "Scoop" Fife's "Pickups and Splashes from Floor and Pool" sports column in the school paper.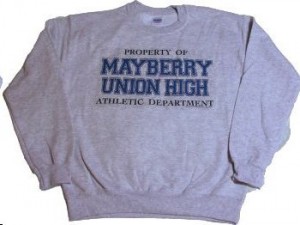 Property of Mayberry Union High Sweatshirt
$32.00
And we have sweatshirts and HOODIES in two other popular designs: Mayberry Choppers and Mayberry Union High (different than the "Property of" one above).
And we have caps, Goober beanies, books, CDs, DVDs, collectibles, tin signs and items for vehicles online atweaversdepartmentstore.com. (Or just go to www.imayberry.com and click on one of the orange and blue Weaver's buttons at the top.)
Thank you for shopping at Weaver's, whose sales not only enable TAGSRWC to provide the content for its websites, online newsletters (including the one you're reading!) and podcasts for free, but also support a wide variety of Mayberry events and efforts around the country throughout the year.
 

Floyd's

Barbershop
Bulletin

Board

& Event

Calendar
The Andy Griffith Museum, featuring the late Emmett Forrest's amazing collection of Andy Griffith memorabilia, is open daily in Mount Airy, N.C. For info, visit the website at www.andygriffithmuseum.org or call (336) 786-1604.
The following information is from "The eBullet": Official E-mail Newsletter of "The Andy Griffith Show" Rerun Watchers Club (TAGSRWC).
* Feb. 25 and 26: David "Mayberry Deputy" Browning patrols the 48th Annual Road & Custom Car Show in Monticello, Iowa.

* Mar. 2-4: 20th Annual George Lindsey UNA Film Festival in Florence, Ala.   For updates, visit www.lindseyfilmfest.com.
* Mar. 11-16: David "Mayberry Deputy" Browning joins a bunch of bluegrass performers for the music-filled Song of the Mountains Cruise departing Tampa and traveling to Key West and Cozumel, and hosted by Tim White.  For more info, visit www.songofthemountainscruise.com.
* Mar. 17: Betty Lynn greets fans at the Andy Griffith Museum 12:30-3:30 p.m. She will have autographed 8 x 10 photos available ($10). For info, visit the website at www.andygriffithmuseum.org or call (336) 786-1604.
* Mar. 17: Karen Knotts brings "Tied Up in Knotts" to the Bridge View Center in Ottumwa, Iowa.  Show time is 7 p.m.  For more info, visit the Bridge View Center website.
* Apr. 13: Karen Knotts and "Tied Up in Knotts" come to Morrill Hall Auditorium at Ohio State University at Marion.  Show time is 7:30 p.m. For more info visit the OSU Marion website.
* Apr. 21: Betty Lynn greets fans at the Andy Griffith Museum 12:30-3:30 p.m. She will have autographed 8 x 10 photos available ($10). For info, visit the website at www.andygriffithmuseum.org or call (336) 786-1604.
* May 19: Betty Lynn greets fans at the Andy Griffith Museum 12:30-3:30 p.m. She will have autographed 8 x 10 photos available ($10). For info, visit the website at www.andygriffithmuseum.org or call (336) 786-1604.
* May 19 –  21: Mayberry in the Midwest festival in Danville, Ind. On hand will be the Mayberry tribute artists, who will perform  free shows.  The Mayberry Squad Car Nationals will also be a part of this event.  More details TBA. For updates, visit the Mayberry in the Midwest page on Facebook  or write organizer Christa Salyers at clsalyers4@gmail.com.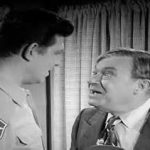 * June 10: Mayberry 101 author Neal Brower presents a lecture on the "Wedding Bells for Aunt Bee" episode of TAGS, starting at 2 p.m., in the Andy Griffith Museum Theatre in Mount Airy, N.C.  Admission is included with an Andy Griffith Museum admission ($6).  Visit the website at www.andygriffithmuseum.org or call (336) 786-1604.
* June 16: Betty Lynn greets fans at the Andy Griffith Museum 12:30-3:30 p.m. She will have autographed 8 x 10 photos available ($10). For info, visit the website at www.andygriffithmuseum.org or call (336) 786-1604.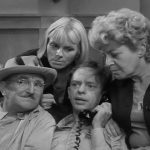 * July 8: Mayberry 101 author Neal Brower presents a lecture on the "Convicts-at- Large" episode of TAGS, starting at 2 p.m., in the Andy Griffith Museum Theatre in Mount Airy, N.C.  Admission is included with an Andy Griffith Museum admission ($6).  Visit the website at www.andygriffithmuseum.org or call (336) 786-1604.
* July 21: Betty Lynn greets fans at the Andy Griffith Museum 12:30-3:30 p.m. She will have autographed 8 x 10 photos available ($10). For info, visit the website at www.andygriffithmuseum.org or call (336) 786-1604.
* Aug. 5: Mayberry Night in Troy, N.C., starring Maggie Peterson, the VW Boys and most of the Mayberry tribute artists in a fundraiser show for the local DARE program. Showtime at the James Garner Center is 7 p.m. Reserved seating is $20, General Admission tickets are $15 and admission for kids ages 6-12 is $10.  For advance tickets or info, contact Jeff Branch at jbranch205@gmail.com or (704) 985-6987.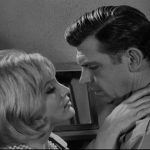 * Aug. 12: Mayberry 101 author Neal Brower presents a lecture on the "Prisoner of Love" episode of TAGS, starting at 2 p.m., in the Andy Griffith Museum Theatre in Mount Airy, N.C.  Admission is included with an Andy Griffith Museum admission ($6).  Visit the website at www.andygriffithmuseum.org or call (336) 786-1604.
* Aug. 18: Betty Lynn greets fans at the Andy Griffith Museum 12:30-3:30 p.m. She will have autographed 8 x 10 photos available ($10). For info, visit the website at www.andygriffithmuseum.org or call (336) 786-1604.
* Sept. 15: Betty Lynn greets fans at the Andy Griffith Museum 12:30-3:30 p.m. She will have autographed 8 x 10 photos available ($10). For info, visit the website at www.andygriffithmuseum.org or call (336) 786-1604.
* Sept. 20-24: 28th Annual Mayberry Days in Mount Airy, N.C.  Mayberry stars already confirmed include Betty Lynn (Thelma Lou), Rodney Dillard (and the current Dillards band), Ronnie Schell (two episodes and also Duke Slater on "Gomer Pyle, U.S.M.C.), Margaret Kerry (Bess Muggins and Helen Scobey),  and Karen Knotts.
.
Also booked to perform are the VW Boys, Michael Hoover and his "Memories of Elvis" show, the Malpass Brothers, Balsam Range, The Tams, The Lisemby Family, and James Gregory ("the funniest man in America"). Neal Brower will also be presenting his popular Professor Brower's Lecture.
Many more details TBA.  For more info, visit www.mayberrydays.org. Tickets are already available for several performances and activities.

* Oct. 20: Betty Lynn greets fans at the Andy Griffith Museum 12:30-3:30 p.m. She will have autographed 8 x 10 photos available ($10). For info, visit the website at www.andygriffithmuseum.org or call (336) 786-1604.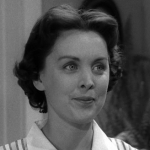 * Oct. 24-29: Margaret Kerry (Bess Muggins and Helen Scobey) is the special guest star for Cruise to Mayberry 12. This year's cruise is for five days aboard Carnival's Ecstasy, departing Charleston, S.C., and traveling to Freeport and Nassau in the Bahamas.
Margaret will be joined by usual cruise company of Mayberry tribute artists and musical entertainers. For more info, visit www.allaboutcruisesnc.net or call 1-800-832-7993. Note: There's a much earlier deposit deadline than usual for this cruise, so be sure to plan early.
***
****

News

of

Cast

&

Crew

****
Ron Howard won a Grammy for best music film earlier this month for  his documentary The Beatles: Eight Days a Week–The Touring Years.
Ron wasn't able to be at the Grammys show in L.A. to pick up his award because he was in London the same night for the British Academy Film Awards, for which he was nominated for best documentary. (He didn't win that one.)
Ron is enjoying high praise from critics and fans for his and Imagine Entertainment's "Mars" docu-drama on the National Geographic Channel. And the company's "Genius" series is also in production.  It's will be Nat Geo's first-ever fully scripted drama. The first season, starring Geoffrey Rush as Albert Einstein, premieres on April 25. Ron is directing the first episode of the season's 10 episodes and is an executive producer for the series.
There's also serious deal-making in the works to bring 1982's Night Shift, which Ron directed as Imagine's first feature-film release, to Broadway.  As a musical!  Stay tuned for more on that.
And wheels are back in motion to get everything worked out for production to begin for Season 5 of "Arrested Development."  The desire is there among all parties, and schedules are being checked for availability. Ron will continue to narrate the popular series that's now part of the Netflix family.
Betty Lynn (Thelma Lou) was a bit under the weather during Christmas, but she has been doing much better in the new year.  She greeted fans and signed autographs in January and February at the Andy Griffith Museum in Mount Airy, N.C. (where she lives) for her regular monthly session there.
Maggie Peterson (Charlene Darling) also had a health hiccup in December, but ever the trouper she quickly recovered and made her way across the country toward her Mayberry Christmas show in Johnson City, Tenn.  That was the plan, anyway.  After numerous weather-related flight delays, she finally got on a flight to Charlotte.  But then her connection from there to Johnson City was delayed several times before finally being cancelled.  So, Maggie just got back on a plane and flew back home.  She had to laugh about the whole ordeal…but only later!
Nevertheless the Mayberry Christmas show went on with Rodney Dillard (the guitar-playing Darling boy) and the Dillards and David "Mayberry Deputy" Browning.  By all accounts, it was another wonderful performance of this special holiday tradition. Still, Maggie was very much missed.
Jackie Joseph (sweet Romeena) recently had cataract surgeries, and everything is now looking good.
Clint Howard (Leon) has completed filming of Mad Families, the feature film that caused him to have to miss Mayberry Days at the last minute last fall.  He plays a character named Gravy.
Clint and father Rance Howard (multiple TAGS roles) have also finished work on Rick's Parking.  Clint plays the lead, named Phel.  Rance plays Rauch.  It's about the antics of a valet parking service. The tagline is "It's a strange lot." Something tells us this may not be a film we'll be seeing at the multiplex.
George Lindsey Jr. (aka Goober-son) hit some medical speed bumps at the end of 2016, but he's on the mend this year and feeling great.
Karen Knotts (daughter of Don) has been picking up this year where she left off last year with a string of performances of her popular one-woman "Tied Up in Knotts" show. Early dates are in California before she ventures out to the Midwest and beyond (including Mayberry Days in September!).
***
.
It is with great sadness that we report the passing of three people who made significant contributions to Mayberry, the world of entertainment, and, for that matter, simply to the world in general.

Bernard Fox
May 11, 1927 -December 14, 2016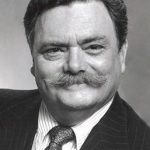 Bernard Fox, Mayberry's charming "Englishster" Malcolm Merriweather died in Van Nuys, Calif., on December 14. He was 89.
The question really is how to even begin to capture the magic of Bernard's life with mere words.  His was a grand life, one lived with a rare combination of grace and gusto.  He was the life of every party.  If there wasn't a party before he arrived, there certainly was one after he entered any setting!
Though he was in just three episodes of TAGS ("Andy's English Valet," "The Return of Malcolm Merriweather" and "Malcolm at the Crossroads"), Bernard's Malcolm Merriweather has remained one of the most memorable and beloved of the entire series.
Bernard participated in numerous Mayberry cast reunion events from the mid-1990s through mid-2000s.  From Michigan to Tennessee and from Ohio to North Carolina to Alabama and closer to home in California, Bernard always delighted Mayberry audiences.
.
Ever the hail fellow well met, Bernard became good friends with many fans over the years. He took a genuine interest in people and took the time to learn more about them. He was naturally curious, a quality that served him well in performing.
Not actually an Englishman, he was born Bernard Mitchell Lawson on May 11, 1927, in Port Talbot, South Wales, to Queenie Barrett and Gerald Lawson, both of whom were actors.
Bernard began his acting career at the age of 18 months, when he was carried on stage. By age of 14, he was an assistant manager of a theater. After his time in the Royal Navy, including dangerous duty on a minesweeper during World War II, he resumed his acting career. In 1952, he was invited to join London's Whitehall Farce Players.
.
That work lead to broader theater work, both in London and around Europe.  He met Jacquie Holt, an American actress and his future bride, when they were both performing in a production of The Amorous Prawn in Rome in 1959.  (She played a Cockney maid, and he played a butler.)
Bernard's theater performances garnered him accolades and attention that dovetailed with his first work in films. Bernard has the distinction of being the only actor to be appear in both A Night to Remember (1958, as  crow's nest lookout Frederick Fleet, who has the memorable line, "Iceberg dead ahead, sir!") and 1997's global blockbuster Titanic in which he played survivor Col. Archibald Gracie IV.
.
Bernard met TAGS writers Ray Saffian Allen and Harvey Bullock in 1957 when the two writers were working in London on "Dick and the Duchess" for CBS.  After that series wrapped, Ray stayed in London to produce sitcoms for British TV, including "Three Live Wires," which starred Bernard in all 26 episodes as a character named…Malcolm.
When Ray Allen eventually returned to America to pick up again writing for Danny Thomas and others, he told Bernard that if he ever came to America, he'd write a part in a show for him. Bernard did, and Ray did.
That led to more doors being opened and more folks in Hollywood lining up to cast Bernard as the outstanding new go-to actor for Englishman roles. Harvey Bullock was at the head of the line wanting to work with Bernard–writing all three Malcolm Merriweather episodes, which spanned from 1963 to 1965.
.
Bernard went on to play heavies in two movie comedies with Don Knotts: Herbie Goes to Monte Carlo (1977) and The Private Eyes (1980).  Bernard also supplied the voice of the Chairmouse in The Rescuers and The Rescuers Down Under for Disney. And he traveled to the Sahara to film his role of wacky pilot Winston Havelock in The Mummy, a sequel-spawning hit of 1999.
.
.
Though always first and foremost Malcolm Merriweather in the hearts of Mayberry fans, the world  beyond Mayberry probably knows and loves him even better for his recurring role as Dr. Bombay, the multi-costumed warlock on "Bewitched" and its sequel "Tabitha" (as well as a cameo in 1999 on the daytime soap opera "Passions").
.
Before and during "Bewitched," legions of TV fans also first enjoyed watching Bernard in his frequent visits to Stalag 13 as the hilariously pompous and bumbling Colonel Crittendon on "Hogan's Heroes."
.
The consummate character actor, Bernard could perform in any type of role, whether comedy or drama. Among his credits were episodes of top shows such as "The Dick Van Dyke Show," "Perry Mason," "McHale's Navy," "F Troop," "The Wild, Wild West," "The Man from U.N.C.L.E.," "I Spy," "Columbo," "M*A*S*H," "Simon & Simon" and "Murder She Wrote." And it's no surprise that Bernard could totally own a portrayal of Dr. Watson to anybody's Sherlock Holmes, as he did with Stewart Grainger as Sherlock in 1972's The Hound of the Baskervilles.
.
Even with all of his tremendous success in films, Bernard's greatest performing love probably remained live theater.
In addition to his many stage productions in Great Britain and Europe before moving to America, Bernard performed numerous plays in North America, including 13 Rue de L'Amour on Broadway in 1978.
.
Bernard also wrote, directed, acted in and hosted A Night in an English Music Hall, a re-creation of a Victorian Music Hall at Santa Monica's Mayfair Theatre from 1973 to 1978.
.
He later toured with his own one-man Miniature Music Hall with performances everywhere from the MGM Grand in Las Vegas to an arts festival in Santa Fe to even the Queen Mary. He shared routines from his one-man show during his performances at Mayberry cast reunion shows–never failing to delight audiences.
After retiring from acting (an episode of "Dharma & Greg" in 2001 was his last film role), Bernard still performed bits from his Music Hall act for a range of audiences, including large public reunion gatherings for TAGS and "Bewitched." And he remained in demand for a variety of public appearances and interviews pertaining to Titanic.  He also focused on gardening and painting and enjoying time with his family and socializing with his many friends.
Bernard is survived by Jacquie, his wife of 55 years, daughter Amanda and two grandchildren. Daughter Valerie passed away in 2006. No funeral service is planned for Bernard, but there was a nice party to celebrate his life.  To that, we can all say, "Cheers to a jolly good fellow!"
Bernard has left us many happy memories and many marvelous performances for generations to enjoy. As Malcolm Merriweather, he taught us about bubble and squeak and roly poly pudding and how to make things out of rolled up newspapers and how to paint faces on eggs.
Bernard Fox, for all time, was indeed a real bobby dazzler.
Bernard Fox, "Weren't you kind!"
.
***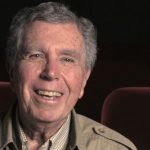 Jeffrey Hayden, director of eight TAGS episodes, died of cancer in Los Angeles on December 24.  He was 90.
With his film directing work that was almost exclusively for television (he directed only one movie outside of TV, in 1957), Jeff was prolific in an active career that spanned more than 40 years.  He directed the full cross-section of TV shows, from comedies and dramas to variety shows and documentaries, from primetime to daytime.
His longest single stint as a director was for 39 episodes of "Peyton Place" in its 1965-66 season.  His next longest run was 28 episodes of "The Donna Reed Show" from 1960 to 1962.  And then were his eight episodes during Season 4 of TAGS (1963-64) and also eight of "Alias Smith and Jones" from 1970 to 1972.  He liked having diverse assignments and avoiding creative ruts.
Jeff's eight episodes of TAGS are some the favorites of the entire series: "A Black Day for Mayberry," "Opie's Ill-Gotten Gain," "Up in Barney's Room," "Andy's Vacation," "Andy Saves Gomer," "Bargain Day," "Divorce Mountain Style" and "A Deal Is a Deal." (He shared some of his thoughts about working on TAGS in this interview with The Archive of American Television. Scroll down to select the fifth segment, whose heading mentions TAGS.)
He learned an important lesson in "Opie's Ill-Gotten Gain"– one that has become an often-noted part of TAGS lore.  His lesson was to always shoot enough closeups and two-shots to cover all possibilities in the editing room.
When Barney becomes frustrated as he "recites" the Preamble to The Constitution of the United States of America, many fans have noticed how Barney's hair mysteriously goes back and forth between nicely combed to mussed up. That was because Jeff assumed the editors would edit a certain way, and they didn't.  This goof isn't something just modern-day viewers have noticed in reruns.  It was noticed and brought to Jeff's attention by The Powers that Be at the time.  Lesson learned.
But none of that mattered.  Jeff got to direct six more episodes of TAGS.  And besides, he was married to Oscar-winning actress Eva Marie Saint, so any flaws with Barney Fife's hair were easily kept in perspective. (As should they also be in his obituary.)
Jeff was born Raphael Levine in New York City on October 15, 1926. Jeff enjoyed Favored on status with Andy Griffith because both not only graduated from  the University of North Carolina-Chapel Hill, but they were there at the same time.
After graduation, Jeff worked for NBC and then as an associate director for ABC in New York City, where he met Eva Marie Saint.  They were married in 1951.  They had two children, Laurette and Darrell.
Jeff's directing work caught the attention of Hollywood, and he and his family moved to Los Angeles in 1954. He hit the ground filming and he enjoyed a fulfilling career of steady and noteworthy work.
He also directed numerous stage plays, including many starring his wife. He also performed with her in a production of Love Letters at Bowling Green State University, as well as a production of On the Divide.
Jeff also was generous in sharing his knowledge.  He was a Distinguished Professor of Theatre Arts at his alma mater.  He also taught at the University of Southern California, UCLA and Vanderbilt University. He was awarded honorary doctorates by Bowling Green State University and the University of South Carolina.
He was also active in professional organizations, especially the Directors Guild of America, where he was a founding member of its Creative Rights Committee.
In addition to his wife of 65 years and his two children, Jeff Hayden is survived by four grandchildren.
We the People join his family in mourning the passing of a fine man whose work will continue to bring much joy throughout Mayberry and beyond.
.
***
.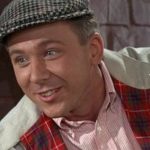 William Christopher, who appeared in two episodes of TAGS, died of complications from small-cell carcinoma at his home in Pasadena, Calif., on December 31. He was 84.
Bill's roles on TAGS, IRS Agent Heathcote in "Aunt Bee on TV" in Season 6 and most memorably as main guest actor in the role of Dr. Thomas Peterson in "A New Doctor in Town" in Season 7, were, respectively, his fifth and eighth film roles. His third and fourth performances to air were as Lester Hummel on "Gomer Pyle, U.S.M.C."  He would go on to appear in 14 more episodes of "Gomer Pyle, U.S.M.C."
As visits from an IRS agent go, William Christopher would be about the best a person one could hope for.  And it turned out that there were no worries about him as a doctor, either.
Born in Evanston, Ill., on October 20, 1932, Bill graduated with a B.A. in Drama from Wesleyan University in 1954.  His first acting job was with the Barnstormers Theatre in New Hampshire. He made his Broadway debut in the early 1960s in the hit British comedy revue Beyond the Fringe.
But the role that he was really born to play came in 1972 with his portrayal of the iconic Father Francis Mulcahy in 213 episodes of "M*A*S*H" and later 30 episodes of "After MASH."
Along the way, Bill also worked withdirector Howard Morris (aka Ernest T. Bass) in With Six You Get Eggroll (1968), starring Doris Day and Brian Keith and also featuring fellow TAGS and "M*A*S*H" alum Jamie Farr and a slew of familiar faces from Mayberry, including Jackie Joseph and Allan Melvin.  And he worked with Don Knotts in The Shakiest Gun in the West (also 1968) and with Andy Griffith in the fondly-remembered feature film Hearts of the West (1975).
His other film work ranged from the voice of Angel Smurf in "The Smurfs" to playing a priest in episodes of "Days of Our Lives" in 2012. He also remained very active in theater performances–coming full circle with how he began his acting career.
Bill met future wife Barbara O'Connor on a blind date.  They were married in 1957.  They adopted two sons, John and Ned, who is autistic.  In 1985, Bill and Barbara wrote Mixed Blessings, a book about their experiences with Ned's autism.  They were also very active in autism charities and awareness efforts.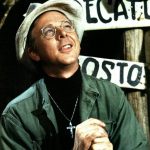 Bill Christopher is survived by his wife and both sons.  And by a worldwide audience of admiring fans who are grateful for his legacy of moving performances and good works.
To that we can all say a heartfelt…Amen!
***
****

Mayberry

on

the

Web

****
This TAGSRWC online group is organized and overseen by webmaster Allan "Floyd" Newsome with able assistance from Keith "Col. Harvey" Brown. You can check it out and sign up for free at: http://imayberrycommunity.com.
The iMayberry Community complements our other online activities, including our main www.imayberry.com page, podcasts, Facebook page, online newsletters (such as The eBullet), weaversdepartmentstore.com and chat rooms.
Two Chairs, No Waiting is our weekly podcast of TAGS news, interviews and pretty much whatever happens to be going on in and around Mayberry. It's hosted by Allan Newsome. Most weeks also include a Mayberry History Lesson from special correspondent Randy Turner.
There's a new episode every Tuesday (and you can watch and listen live during tapings on Monday evenings). Past episodes are in an online Archives in case you want to listen to or view episodes you've missed.
Allan started the podcast in 2008. This week's episode is #414. That's a bunch of great barbershop talk about Mayberry! There's a lot of info and discussions that you simply won't find anywhere else, including rare interviews (vintage and new) with cast and crew members of TAGS. And you'll also find links there to a couple of other outstanding Mayberry-related podcasts.
TAGSRWC's official page on Facebook now has more than 241,000 friends! You can find us at www.facebook.com/tagsrwc. If you haven't already dropped by the page, we hope you'll check it out sometime when you have the chance. We invite you to become a TAGSRWC Facebook Friend!
And even Ol' Ben Weaver now has his own Facebook page at www.facebook.com/weaversdepartmentstore. Check it out for the latest Mayberry items and merchandise news.
***
  

****

Post Note

****
Between issues of Weaver's Newsletter, keep up with the happenings in Mayberry with the daily "Who's Been Messin' Up the Bulletin Board?" Digest. It's a free subscriber list that consists entirely of comments, news flashes, and questions and answers from subscribers. You can sign up for that list by going to the "Mailing Lists" link at www.tagsrwc.com.
TAGSRWC also publishes The eBullet in alternate months to Weaver's Newsletter. The eBullet is the online successor to our longtime printed newsletter, The Bullet. Like Weaver's Newsletter, The eBullet is free. It includes some of the same news as Weaver's Newsletter, but generally with more features and depth and a little less emphasis on merchandise news. To sign up, go to: www.tagsrwc.com/ebullet.
TAGSRWC's other main vehicle for Mayberry information is simply our website at www.tagsrwc.com (and its sister site www.iMayberry.com). Both sites have extensive content and links for just about everything a Mayberry fan might be looking for.
The next issue of Weaver's Newsletter is scheduled for April, and the year's first eBullet will be out next month.
***
***
Printer Friendly Version