Weaver's Newsletter
An Online newsletter of
"The Andy Griffith Show" Rerun Watchers Club (TAGSRWC)
**** Merchandise Update ****
With the world economy seeming shaky and the stock market being so volatile these days (Say, how's U.S. Steel doing?), wily folks turn to simple, safe and enjoyable places to invest their hard-earned funds.  And where better to get value for your dollar than Mayberry! That's what Ben Weaver thinks, anyway.  But even ol' Ben has gone soft and made lots of already great deals at Weaver's Dept. Store even better.
For example, the prices of Mayberry artworks in his Art Gallery section are making heads turn with delight.
Same goes for prices in the  DVDs section.
All 249 TAGS episodes on DVD, plus the "Danny Thomas"
pilot, Return to Mayberry movie, bunches of
original commercials and more–all for only $172!
In addition to some brand new items, we've also recently restocked several out-of-production and otherwise rare items that we haven't carried for a while, sometimes even for years.  We have only a small handful of some of these items (as few as just one or two), so browse our online shelves soon!  Here are some merchandise highlights:
**** Weaver's Merchandise Fundraisers for Charities ****
"Don't the trees seem nice and full."
With so many dire situations going on in the world, from natural disasters in the U.S., Japan and Haiti to famine in Africa and hard economic times everywhere, TAGSRWC and our Weaver's Dept. Store are trying to do find ways we can relieve some of the suffering and offer a helping hand.  We understand that so often life isn't always as serene and happy as Mayberry, but if, through Mayberry, we can help bring a little joy and hope and a little less suffering for those in need, then that's really the Mayberry Way.
Listed below are three of the most recent fundraisers TAGSRWC and Weaver's have established.  There are many more online at Weaver's in the Fundraisers for Charities section.
The Bullet & The Pocket Back Issues Fundraiser for The Contributor newspaper
$60.00  $30.00

Back Issues Set of at least 30 issues of The Bullet and at least 10 issues of The Pocket. These were the official printed newsletters of "The Andy Griffith Show" Rerun Watchers Club from 1982 through 2004.
The issues of The Bullet that area still available are mainly from the 1990s through March 2001, and The Pocket covers from 2001 through 2004, when our current printed flier, The Button, began.
Issues of The Bullet in particular feature interviews with the cast and crew from the show, plus Professor Brower's Class columns by Neal Brower, lots of trivia, many rare photos, coverage of events, news, and trivia.  With this set of back issues, you get well over 400 pages of reading and rare photos.  (It's probably over 500 pages worth, but Ernest T. got tired of counting.)
These vintage Mayberry newsletters are great way to discover (or relive!) some great moments in recent Mayberry history!
As a bonus, we'll also include some issues of The Button (our current printed newsletter) and some issues of The Mayberry Confidential, the official newspaper for Mayberry Days, as part of the same great $30 deal.
And that's not all.  All proceeds from the sale of these back issues go toward TAGSRWC's support of The Contributor, a newspaper in Nashville that's largely produced and exclusively sold by homeless and formerly homeless folks.
While our Mayberry newsletter staff cannot claim to comprehend the full scope of the struggles and difficulties of homelessness, we have witnessed enough and want to give these neighbors and friends a leg up and create awareness for the hard work they're doing to help their lives and contribute to the community through their journalism and sales.
We appreciate the work involved in publishing and distributing a newspaper, so we especially applaud and support The Contributor's efforts.  What they're doing is certainly going way beyond Mayberry to help those in need.  We hope that these sales of our Mayberry newspapers can assist their enterprise and success.
Trading Card Series 2 Complete Set for Joplin Relief
This Series 2 Set of "The Andy Griffith Show" Trading Cards (#111-220) consists entirely of black-and-white photos, but the photos used depict scenes from all eight seasons of the show.  All proceeds (not just the profits, but all funds) from our sales of these Sets go toward ongoing relief efforts for victims of the Joplin Tornado Disaster. We acquired these Sets from Mayberry fan and collector Paul Mulik, who sadly lost his home in the tornado, for the sole purpose of raising funds to help Paul help other victims of the disaster. Much of Paul's Mayberry collection, including these sets of cards, was stored safely away from his home and was undamaged.
Series 2 cards were manufactured in the early 1990s, and have long been out of print and are now scarce.  We think our price for this collectible is still so good that it might even make sense for many collectors to buy two sets–one set to open and enjoy and one set to Set back for posterity, when a Set likely will be even more rare and potentially valuable.  Sort of like Barney's nest egg he that used to buy his car from Mrs. Lesch, who happens to be among those pictured on a card in this set. This Set of cards is full of wonderful Mayberry memories in a nostalgic format…and helping a good cause at the same time.
Goober's Grab-Bag for African Famine Disaster Relief
$120.00  $60.00
This Grab-Bag supports the urgent relief efforts for victims and refugees of the ongoing drought and famine in Somalia and Sudan.  We encourage everyone who can do so to give directly to the Disaster Relief effort of their choice. This Grab-Bag is just an additional way to support the Relief efforts.   All proceeds (not just the profits, but all funds) from our sales of this Grab-Bag are going to two relief organizations: CARE, the well-known international group that is on the ground doing relief work in East Africa; and the lesser known AFRECS (more info at www.afrecs.org), which has TAGSRWC members among its relief workers in Sudan.  Both groups have a very high percentage of their donated funds going directly to actual relief work.
These Grab-Bags often are purchased by customers with the idea of using the items for another fundraiser of their own (raffles and door prizes, etc.) for churches, schools, and other charities, so in the end, the original purchase of these items often helps more than one worthy cause. Here's the scoop on this Grab-Bag, which is identical to one we currently have for the Japan Disaster.  We think we've come up with a fun Grab-Bag of interesting Mayberry items.  Most of the items are no longer in production and are therefore now in the category of "collectible."At a minimum, each Grab-Bag has the following items:* 1 Officially Licensed T-Shirt with Barney Fife on it (The shirt design included is our choice according to availability, but you'll need to specify in the Comments section of the online order form whether you want Small, Medium, or Large.  (Sorry, but larger sizes not available for this offer, though we do have a 2X Mayberry shirt available without Barney on it, so you can request that instead.)  The default choice if you don't indicate a size is Medium.
* 1 Mayberry-related book with an original retail price of at least $10
* 1 "Andy Griffith Show" logo ornament
* 1 Newspaper with coverage of a major Mayberry event
* 1 Officially-licensed Mayberry license plate
* 1 Vintage Mayberry wall calendar (still in its original shrink wrap)
* 3 Different wooden Mayberry building fronts (Bluebird Diner, All Souls Church, and Mrs. Mendelbright's Boarding House)
* 2 Mayberry bumper stickers
* 1 Mayberry-related audio or video tape (still sealed)
* 1 Pre-owned and very used Jim Nabors album (the vinyl LP variety).  Most will date from the 1970s or '80s.
* 3 Different Mayberry photos (8×10)
* 2 Different over-sized Mayberry posters
* 1 Barney Sipping Soda Lithograph
* 2 different Mayberry birthday balloons
* 1 10-card wax pack of "Andy Griffith Show" Trading Cards
* Assorted Mayberry event and news publications and materials (fliers, newsletters, fans, magnets, buttons, etc.)
If the items were sold separately, their suggested retail prices would easily total over $120. But Goober is not the best at arithmetic and Ernest T. wasn't around to help us count by stomping his feet, so our price is only $60 for the whole Grab-Bag. We have only a handful to offer with this configuration of items because most of the items are in extremely short supply. Get 'em while you can.
All proceeds (not just the profits, but 100% of the $60 price) are going toward our support of CARE and AFRECS.  So with a Grab-Bag purchase, you get a good deal while also helping folks in desperate need!
Special Offer: When George "Goober" Lindsey heard we were doing these special Grab-Bags for Disaster Relief, he wanted to participate.  So, he signed a few photos that can be added to this Grab-Bag.  You can add one of these autographed photos to your Grab-Bag for an extra $20 (a total of $80).  Just select the option below to Goober-Size your purchase. We truly appreciate George for giving his support to our efforts to help the disaster victims.  And we thank all Weaver's visitors for considering a purchase of this Grab-Bag.
Don't Wait for the Hearse to Take You to Church CD
by Rodney Dillard
$14.00  NEW ITEM!!!
Release Date: August 16, 2011
This CD is brand new this month from Rodney Dillard & The Dillard Band (featuring Beverly Dillard) singing Gospel favorites and some newer songs that are sure to become favorites.
Includes 10 tracks and four Bonus tracks from Rodney's "Mayberry Values" radio show.
TRACKS:
1 The Devil Just Can't Knock Me off My Knees
2 Leaning on the Everlasting Arms
3 River of Jordan
4 Somebody Touched Me
5 Gospel Ship
6 Hear Them Thunders Roaring
7 Heaven
8 Softly and Tenderly
9 When My Time Comes to Go
10 Don't Wait for the Hearse to Take You to Church
BONUS MATERIAL
1 New Minister
2 Church Inheritance
3 Man in a Hurry
4 Choirboy Barney
Uplifting music and inspirational words–all for a great price of only $14.00…giving everybody a little extra in their pockets when that offering plate comes around on Sunday!
Dance 'Til Your Stockings Are Hot and Ravelin' CD
by the Grascals

$6.00
This exciting new Mayberry-inspired bluegrass CD from the mega-award-winning Grascals features 7 tunes, including 5 from TAGS—"Dooley," "Boil Them Cabbage Down," "Ol' Joe Clark," "Stay All Night (Stay a Little Longer)" and "Leaning on the Everlasting Arms"—plus the "Mayberry's Finest Theme" and a song written just for this CD, "Boy, Giraffes Are Selfish."
You can tell The Grascals are not only world-class musicians and performers, but also true Mayberry fans.  This CD is truly a hoot!  And great music to boot.
And here's a video of The Grascals' Birthday Salute to Andy Griffith.
Attaboy Don Knotts Comic Legends/Tied up with Laughter DVD


$15.00
Available Now!
Beyond Mayberry's beloved Barney Fife, this Don Knotts: Tied up with Laughter!DVD shows Don in a series of wonderful, hilarious stand-up routines and skits in rare performances from the 1960s and '70s.
In this special hour-long comedy collection released just this spring, Don is joined by singer-actress Joey Heatherton, actress Jane Powell, former Dallas Cowboys player Lance Rentzel, comic (and Mayberry deputy) Jack Burns, Don's Love God movie co-star Maureen Arthur (also wife of "Andy Griffith Show" producer Aaron Ruben), and the legendary Jimmy Durante.
Bonus material includes Don with Lucille Ball and an early look at Don's comedy career and some "never before seen" special features.
This DVD is sure to be a great treat for all fans of our favorite deputy–one of the true, cherished comedy legends of our time…and of all time.  And at a great price.
**** Cool Mayberry Caps for Hip Mayberry Cats ****
Embroidered Show Logo and Security by Fife Caps


$17.00 each
These officially licensed, cool canvas hats (in Mayberry Sheriff Dept. tan!) are finely embroidered with a choice of the official "Andy Griffith Show" logo or Security by Fife.  Or why not get both?  That way you're covered for all occasions, except when you want to be just a Goober!  Adjustable for just the right fit for any occasion.
The Goober Beanie is Back!


$9.00
So…you say you wanna be a Goober?  This genuine Goober-Style Beanie Hat fashioned from brown felt has the look any Goober will love.  Best of all, you get to cut your own holes in the top, just as Goober himself would do.  Get your beanie, baby, and say "Yo!"  One size fits most.
T-Shirts Galore!!!
$18.00 each
Weaver's has more than two dozen officially licensed Mayberry T-shirt designs.  Some are vintage designs that are no longer in production and hard to find anywhere else.  We also have a handful of shirts of other TV classics and some vintage embroidered Mayberry logo sport shirts and even a few Snappy Lunch sports shirts.
Despite this year's spike in cotton prices, we're holding the line on our T-shirt prices.  All of our heavyweight cotton T-shirts are still just $18.00.  And the sport shirts are nicely priced, too.  Most of the T-shirts are available in Sizes Medium, Large, XL and 2X.  Several also come in small.  (The size selection is not as large for the out-of-production vintage shirts.)
Have fun showing your Mayberry spirit with one of these fun-tastic shirts today!
Just a few of our many Mayberry T-shirt designs.
 Miss Crump's Mayberry Book Mobile
And T-shirts aren't the only thing that we have dozens of!  We carry most of the Mayberry and Mayberry-related books that have been published.  Some have been out of print for years, but we still have some copies.  Whether your interest is history or trivia, biography or cooking, we've got the Mayberry book for you or a friend.  Here's a sampling of what we have:
In the mood to watch Mayberry instead of read about it?  Then we've got your covered there, too!
"The Andy Griffith Show 50th Anniversary—The Best of Mayberry" DVD
This is a really exciting item that was released at the end of last year.  It's an item that we had long been hoping for.  In addition to a bunch of the very best episodes, this 3-disc set includes uncut versions of the "Danny Thomas" pilot for "The Andy Griffith Show" and the 1986 Return to Mayberry movie.  And all at a phenomenally low price, even before Ben Weaver's additional discount.  Here are some of the highlights of what's on it:
* 17 Favorite Episodes:
"Christmas Story"
"The Pickle Story"
"Barney and the Choir"
"Mr. McBeevee"
"Convicts-at-Large"
"Man in a Hurry"
"Class Reunion"
"The Darlings Are Coming"
"Barney's First Car"
"Dogs, Dogs, Dogs"
"Mountain Wedding"
"Opie the Birdman"
"The Sermon for Today"
"Citizen's Arrest"
"Fun Girls"
"Barney's Sidecar"
"Goober and the Art of Love"
* "Danny Meets Andy Griffith" (the "Danny Thomas" pilot for TAGS)
* Clips from Season Premiere nights for the 1962-63 and 1963-64 seasons
* The 1986 Return to Mayberry reunion movie
* Original sponsor commercials featuring cast members
This collection is chockfull of great Mayberry moments.  And the price makes for a truly unbeatable combination of quantity, quality and value.  We think it's a dream come true.
**** Phone Orders ****
In addition to accepting orders online or by mail, our Weaver's Dept. Store has a phone number FOR ORDERS ONLY (615) 604-1298.  The phone number is generally in operation from 9 a.m. to 6 p.m. CT Monday through Saturday.  (They sneak out a lot to go fishin' for carp and pike and such, so if you miss them during business hours, just leave a message with a number where they can call you back.)
Please call this number only for ordering or for inquiring about orders placed by phone.  All inquiries about online orders and mail orders should be made online.
Floyd's Barbershop
Bulletin Board & Event Calendar
The Andy Griffith Museum, featuring Emmett Forrest's awesome collection of Andy Griffith memorabilia, is open daily in Mount Airy, N.C.  For info, visit the website at http://www.andygriffithmuseum.org or call (336) 786-1604. 
*  Aug. 13: David "Mayberry Deputy" Browning is on guard for the National Antique Auto Club of America's Southeastern Fall Car Show in Bristol, Va./Tenn.

* Aug. 13 and 14: James Best appears at the Hazzard Homecoming in Sperryville, Va., with fellow "Dukes of Hazzard" stars.  For more info, visit http://www.cootersplace.com/.
* Aug. 18: Fans do a double-take when David Browning patrols the Elizabethton (Tenn.) Twins baseball game.
* Aug. 19: Betty Lynn(Thelma Lou) greets fans at the Andy Griffith Museum from 12:30 to 3:30 p.m.  She will have autographed 8×10 photos available ($10).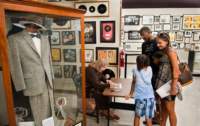 * Aug. 20 and 21: Maggie Peterson, Rodney Dillard and the Dillard Band, David Browning, and Allan "Floyd" Newsome perform at a Mayberry Moments show (11 a.m. to 5 p.m.) at St. John's Evangelical Protestant Church in Cullman, Ala., on the 20th.  Tickets are $3.00.  Rodney and Beverly Dillard present their Mayberry Values program at the church at 10:00 a.m. on the 21st.  For more info, visit: http://www.sjepc.com/index_files/Page321.htm
* Aug. 23: Dean Webb and Missouri Boatride perform in the Kimberling City Summer Bluegrass Concert Series, from 7:00 to 9:00 p.m. outside at the Kimberling City Shopping Mall.  (Bring your own lawn chair.)
* Aug. 25: David "Mayberry Deputy" Browning is chief of the grandstands for the Danville (Va.) Braves baseball game.
* Aug. 26: Maggie Peterson and all of the Mayberry tribute artists in the next listing will be in Oakboro, N.C., for the town's monthly Cruise-In parade, which starts downtown at 8:00 p.m.
* Aug. 27: Rodney Dillard and Maggie Peterson are joined by several of the Mayberry tribute artists (including David "Mayberry Deputy" Browning, Allan "Floyd" Newsome, Kenneth "Otis" Junkin, Bob "Briscoe" Mundy, Phil "Ernest T." Fox, Alma "Aunt Bee" Venable, and Jeff "Howard" Branch) for a concert benefiting the Montgomery County DARE program.  The concert starts at 7:00 p.m and will be at the James H. Garner Center in Troy, N.C.   There will also be a silent auction.  Reserved seats are $20; general admission tickets are $15.  For tickets and more info, visit http://www.bluegrassintroy.com/ or call (704) 985-6987.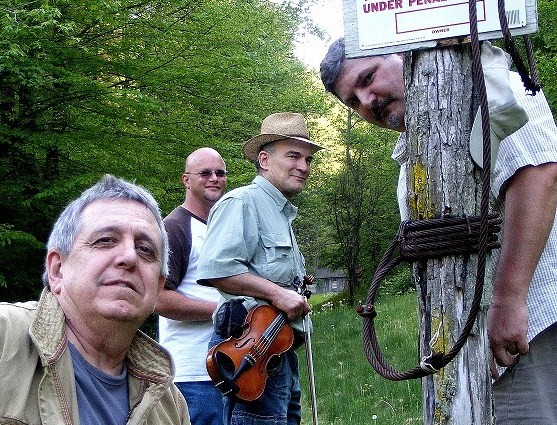 * Aug. 28: Rodney and Beverly Dillard present their Mayberry Values program at Holly Mount Church in Mount Gilead, N.C.  For more info, call (704) 985-6987.
 * Sept. 3 and 17: Dean Webb and Missouri Boatride perform in the Kimberling City Summer Bluegrass Concert Series from 7:00 to 9:00 p.m. outside at the Kimberling City Shopping Mall.  (Bring your own chair.)
* Sept. 3: David Browning entertains the crowds at Community Family Day in Crossville,Tenn.
* Sept. 5: No day off today to wear the ol' Salt & Pepper for David Browning as he patrols the Labor Day celebration in Saltville,Va.
* Sept. 9 and 10: David Browning stakes out the Tom Johnson Camping Center's Fall Barbecue in Marion, N.C.
* Sept. 11: Rodney Dillard and wife Beverly present their "Mayberry Values" program during the morning service at Abundant Life Church, in Mt. Juliet, Tenn.  For more info, visit http://www.alcmtjuliet.com.
* Sept. 12-14: The Doug Dillard Band and also Rodney Dillard and The Dillard Band are featured at the all-star 100th Birthday Celebration of Bill Monroe in Owensboro, Ky.  Details TBA.  For more info, call 270-926-7891 or visit http://www.bluegrass-museum.org/general/CentennialCelebration.php#schedule.
* Sept. 20-22: LeRoy McNees makes three presentations at Life Lessons From Mayberry: It's All There in Black and White in Ridgecrest, N.C. (outside Asheville).  This conference is a celebration of "The Andy Griffith Show" and the biblical truths and life applications found in the show.  The three-day event includes fun-filled Bible study based on some of your favorite episodes, great preaching and worship, bluegrass bands, country cooking, and lodging nestled in the North Carolina mountains. Life Lessons From Mayberry immediately precedes Mayberry Days in Mount Airy, so start a week of Mayberry fun and inspiration here!  For more info, visit at  www.lifeway.com/mayberry.
* Sept 23:  Rodney Dillard and The Dillard Band perform at 8:00 p.m. at the Gram Parsons Annual Guitar Pull and Tribute Festival at Okefenokee Fairgrounds in Waycross, Ga.  Festival tickets are $35.00.  For more info, call (912) 288-3712.
* Sept. 22-25: 22nd Annual MAYBERRY DAYS in Mount Airy, N.C.  Shows already confirmed include two concerts by The Doug Dillard Band, a new one-man show with Ronnie Schell (two "Andy Griffith" episodes and Duke Slater on "Gomer Pyle, U.S.M.C.") and son Greg Schell, "An Afternoon with James Best," "Tied Up in Knotts" starring Karen Knotts, Memories of Elvis with Michael Hoover, the "Salute to Mayberry" with the VW Boys, Professor Brower's Lecture with Neal Brower (featuring "Andy Griffith Show" assistant director/future Emmy-winning director Bruce Bilson for his first Mayberry Days), the Mayberry Days Golf Tournament and Banquet, and Colonel Tim's Talent Time.
Other confirmed Mayberry stars so far include Betty Lynn (Thelma Lou), Maggie Peterson (Charlene Darling), Elizabeth MacRae (one "Andy Griffith" episode and Lou Ann Poovie on "Gomer Pyle, U.S.M.C.), LeRoy McNees (of Mayberry's Country Boys), George Spence (Frank the Boyfriend), Margaret Kerry (Bess Muggins and Helen Scobey) and singer Laura Hagen (widow of music director Earle Hagen).  For info and tickets, go to http://www.mayberrydays.org.
More stars possibly TBA.  In the meantime, it's not at all too early to get tickets for the parts of the weekend that require tickets, because many sell out.  Ditto for hotel rooms.  (There's a link to info about area accommodations on the Mayberry Days website.)

* Sept. 24: George Lindsey is being inducted into the University of North Alabama Sports Hall of Fame during a ceremony on campus in Florence, Ala.  Details TBA.

* Oct. 1: Dean Webb and Missouri Boatride close out the 2011 Kimberling City Summer Bluegrass Concert Series from 7:00 to 9:00 p.m. outside at the Kimberling City Shopping Mall.  (By now, you know the drill…bring your own lawn chair.)
* Oct. 7-9: Darling Boy Dean Webb and his Missouri Boatride band perform at the Wooley Creek Bluegrass Festival in Cape Fair,Mo.
* Nov. 6: Rodney Dillard and The Dillard Band perform at 3:00 p.m. at the Sheldon Theater in St. Louis, Mo. Tickets are $20 to $25.  For more info, call (314) 533-9900.

* Nov 12-17: A Cruise to Mayberry 6: A 5-day Western Caribbean cruise aboard Royal Caribbean's Jewel of the Seas.  Leaving from Tampa, Fla., with ports-of-call in Cozumel and Costa Maya, and 2 days at sea.  For more details, contact Sharon at All About Cruises by phone (10 a.m.-5 p.m. ET) at 1-800-832-7993, or visit the Mayberry Cruise  section of the All About Cruises website. (Note: You must have booked through All About Cruises and be part of the "Mayberry Cruise" in order to attend Mayberry portions of the cruise.)
2012
Apr. 20 and 21: Second Annual Mayberry Comes Westminster in Westminster, S.C.  Details TBA.
**** News of Cast & Crew ****
Andy Griffith has been enjoying a quiet summer at home on the coast of North Carolina.

Ron Howard is still trying to work the kinks out of the complex and massive multi-format productions he hopes to do for Stephen King's Dark Towers. The latest word is that Ron still wants to direct at least some of the installments, but getting the financing worked out for the deal is the first (and giant) hurdle to cross.  As a result, the scope of the final project likely will be scaled down a bit.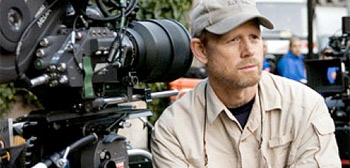 Ron and Imagine Entertainment partner Brian Grazer are also working with "Amazing Race" producers on a movie-inspired reality competition show called "The Great Escape" for TNT. Imagine is also working on a film version of MAD Magazine's Spy v. Spy comic strip, and Ron is producer of J. Edgar, a film about J. Edgar Hoover, and is executive producer of the much-anticipated Arrested Development movie, which likely will include Ron as the narrator.
Ron also is talking about plans for doing Rush, a film about Formula One racing and a version of Frankenstein from Igor's point of view. Meanwhile, Cowboys and Aliens, the film starring Daniel Craig, Harrison Ford and Olivia Wilde that was produced by Ron with Brian Grazer (with executive producer Steven Spielberg) is drawing big crowds in theaters now.
Ron and daughter Bryce Dallas Howard (villainess in this month's The Help, one of the year's most-anticipated films) are working as a producer-director-writer team (Bryce is director and writer!) on an ambitious short film called Imagin8ion.
The film will tell a story using images selected from a worldwide photo contest (sponsored by Canon USA) that had nearly 100,000 entries. Ron was the judge who picked the eight winners from the finalists.
Jim Nabors was hospitalized briefly in Honolulu in July with a severe sore throat, a situation he treats with extreme care because of the immunosuppressive medications he has continued to take since his 1994 liver transplant. He had been scheduled to sing the national anthem for a special ceremony aboard the USS Arizona Memorial, but he had to cancel the engagement. He's back home and doing fine.
George Lindsey is enjoying official retirement, but keeps a full schedule.  An honor coming up for him this fall is induction into the Sports Hall of Fame at the University of North Alabama in Florence, where he was quarterback "a few years back."
Betty Lynn was under the weather a bit in July, but is feeling chipper again this month.  She continues to really enjoy life in Mount Airy, where she often greets fans, including a regular monthly gig at the Andy Griffith Museum (see Floyd's calendar above).
Doug Dillard is still working his way through the summer's heat as he builds his strength back after his recovery from a collapsed lung in February.  And wife Vikki is back home after recent major surgery as well.
All of The Original Dillards (Doug Dillard, Rodney Dillard, Dean Webb and the late Mitch Jayne) are being inducted into the Missouri Music Association's Hall of Fame.  They'll be joined by their late pal John Hartford and by Charles Wolfe as the first members of the bluegrass genre in the initial class of Hall inductees.
Maggie Peterson has teamed up with Rodney Dillard for several appearances at Mayberry-themed events so far this year, including a few this month. (Again, see Floyd's calendar).
Margaret Kerry (two TAGS episodes) had an appearance at a Disneyana event in Dayton, Ohio, earlier this summer. And she'll be in British Columbia for another one this month. She's also hard at work on her autobiography and hopes to have it done in time for for her appearance at Mayberry Days in September.
James Best is now busy editing Return of the Killer Shrews, a sequel to Attack of the Killer Shrews, the cult classic in which he starred in the 1950s.  The film, shot in California this summer, stars John Schneider and also features fellow "Dukes of Hazzard" actor Rick Hurst, as well as Jennifer Lyons, Bruce Davison, Patty Browning and David Browning (not as the "Mayberry Deputy").
James is shrewdly both producing and acting in Shrews this time around.  To stay current on the latest Shrews news (including sneak peeks from the set), visit www.killershrewsmovie.com.  Watch your back!
**** Mayberry on the Web ****
Two Chairs, No Waiting is our weekly podcast of TAGS has news, interviews and pretty much whatever happens to be going on in and around Mayberry. It's hosted by our webmaster Allan Newsome (aka Floyd). There's a new episode every Tuesday and also an Archives in case you want to listen to episodes you've missed. (There are over 150 episodes so far!)
We think you'll find these podcasts creative, fun and informative. There's a lot of info and discussions that you simply won't find anywhere else, including rare interviews (vintage and new) with cast and crew members of TAGS.
I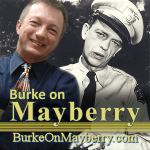 f you've got sound on your computer or have an iPod or similar device, you can easily tune in or download these podcasts.
And there's also a Brother Figure podcast to Two Chairs, No Waiting. It's hosted by longtime TAGSRWC member Kevin Burke, who does a great job of describing and discussing individual episodes. It's called Burke on Mayberry. Check it out.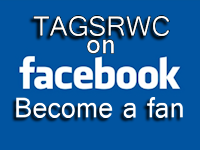 TAGSRWC's official page on Facebook now has more than 7,500 friends. You can find us at www.facebook.com/tagsrwc. There's a variety of comments about Mayberry, and a lively stream of fans' favorite TAGS lines. And our Facebook page is also one of the first places we post announcements and breaking news about TAGS. If you haven't already dropped by the page, we hope you'll check it out sometime when you have the chance.
 **** POST NOTE ****
Between issues of Weaver's Newsletter, keep up with the happenings in Mayberry with the more-or-less daily "Who's Been Messin' Up the Bulletin Board?" Digest.  It's a free subscriber list that consists entirely of comments, news flashes, and questions and answers from subscribers.  You can sign up for that list by going to the "Mailing Lists" link at www.tagsrwc.com.
TAGSRWC also publishes The eBullet in more or less alternate months to Weaver's Newsletter.  The eBullet is the online successor to our longtime printed newsletter, The Bullet.  Like Weaver's Newsletter, The eBullet is free.  It includes some of the same news as Weaver's Newsletter, but with more features and depth and a little less emphasis on merchandise news.  To sign up, go to: http://www.tagsrwc.com/ebullet/joinebullet.htm.
TAGSRWC's other main vehicle for Mayberry information is simply our website at www.tagsrwc.com (and its sister site www.iMayberry.com). Both sites have extensive content and links for just about everything a Mayberry fan might be looking for.
The next issue of Weaver's Newsletter is scheduled for October, with the next eBullet planned for September.
10-4 and out for now!
Printer Friendly Version