Weaver's Newsletter October 2022
An Online newsletter of
"The Andy Griffith Show" Rerun Watchers Club (TAGSRWC)
Note: For readers who receive this newsletter by email, the formatting can sometimes shift around like the walls in the Old Remshaw House. If your emailed version looks spooky, check out this Web Version for a reading experience that's easier for your eyeballs.
.
.
Welcome to the October Weaver's Newsletter!

There has been a lot going on in Mayberry since our last issue–most especially yet another spectacular Mayberry Days®  festival in Mount Airy, N.C., in September. As always, see Floyd's calendar below and check for regular updates on all sorts for Mayberry activities at www.imayberry.com.
First up are some new, popular and seasonal Mayberry items that are available at our online Weaver's Department Store®. The way ol' Ben Weaver sees things, it's never too early to get a jump on your holiday shopping for others as well as your own wish list. It's always better to let folks know what you want, rather than having to grab a public bench for yourself later on!
***
**** Merchandise Update ****
You'll find a tremendous selection of Mayberry-related items at your fingertips online at Weaver's. Here are some of our newest and most popular items: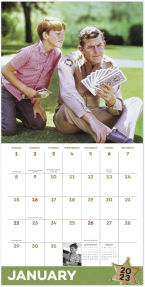 The 2023 "Andy Griffith Show" Wall Calendar features images from TAGS that will bring back that Mayberry feeling each time you glance at it to check the date. Color and black and white images from the show and behind the scenes are featured on every spread of the calendar.
Every month has a 12 in. x 12 in. image of some combination of these favorite characters: Andy, Barney, Opie, Aunt Bee, Goober, Gomer, Opie, Helen and Thelma Lou. The calendar is 12 in. wide x 24 in. tall when open.
Make your dates with Mayberry in 2023, and enjoy the smiles all year long!
P.S. The TAGS wall calendars have been selling out early the last few years. We're not trying to be pushy, but we don't want folks to wake up on January 1 and realize they "blew the scramez-vous" on getting their calendars.
***
This calendar consists of 365 days of all-new fun facts about "The Andy Griffith Show." Each fact actually occurred on the calendar date.
As with previous editions, this flip calendar stands on its own built-in easel and is designed to be used as a desk calendar throughout the year with pages that are flipped over each day instead of being removed. At the end of the year, the easel can be removed, if desired, and the calendar becomes a book that can be kept as a reference.
Start each day with a 4 in. x 5.75 in. fact related to  everybody's hometown and the TV show itself!
***
New!
Keepsake Hardcover: $38.00

Long before becoming beloved by generations of us Mayberry fans for her portrayal of Thelma Lou, Betty Lynn lived a life filled with interesting adventures and fascinating people.
In her own words, augmented by 140 rare photos, Betty shares the sometimes bittersweet, often surprising and always inspiring story of her remarkable life. From her wartime service in India and Burma to sharing the spotlight with entertainment royalty from New York to Hollywood, Betty always remained grounded in her Midwestern values and strong faith.
Betty will forever be Thelma Lou to millions of us, but, as you will discover in the 320 pages of this posthumously published autobiography, there is also much more to learn and love about this truly extraordinary woman who was such a great friend to countless Mayberry fans and to many others. Enjoy reading about her incredible journey!
***
By SpiritWalker
NEW!
$24.00
This is a book for the "trained noticer" in all of us. Even if you're not a noticer, you'll seem like one after reading all the keen observations in this book!
The Mayberry Rerun Watchers Guide: Season 1 is a detailed look at each episode, scene by scene. Even fans who have repeatedly watched the series will find themselves learning new facts about the show that they won't be able to believe they never noticed before. The 316-page softcover book includes information on filming locations and the cast and crew. It is packed with trivia related to the first season.
Author SpiritWalker is an Apache writer, comedian, musician and magician. He appears regularly in segments of the "Two Chairs, No Waiting" podcast and he has gone deep into the first season of "The Andy Griffith Show" to find "odd facts known by few" for fans to enjoy.
But just remember: No matter how much you learn about TAGS from this book, Mayberry knowledge "is a fine thing, but don't flaunt it." (Well, O.K., maybe flaunt it just a little.)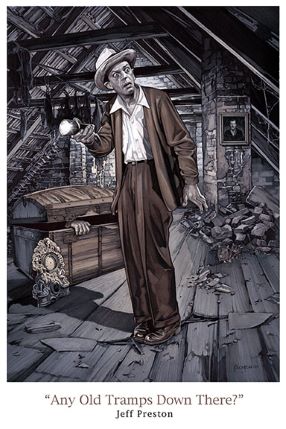 $35.00
Weaver's is fortunate to get this great piece of artwork from illustrator Jeff Preston.
Jeff originally created this piece for the Society of Illustrators' yearly "Members Only" show. The theme that year was fear. We feel this image perfectly sums up that emotion. It's sort of a mash-up of Mayberry's Remshaw house and The Ghost and Mr. Chicken–not exactly either and not exactly not, either, but definitely Knotts.
The print measures 13 x 19 inches and is printed on 100- lb. acid-free gloss enamel card stock.
Whether it's an attic or a cellar, ol' Ben thinks it'll be a good seller, both for Halloween and for year-round display.
***
$13.00
From over on a shelf in a dark corner behind some old mannequins at Weaver's, this devilishly delightful 256-page collection contains nearly 1,500 questions and answers about the best and worst horror films made during the 20th Century.
Includes several films featuring Mayberry actors, as well a quiz devoted to slightly scary stuff in Mayberry.
***
$14.00
This fun, one-of-a-kind design is an exclusive for Weaver's! It's sure to make you smile as you're reminded of some of your favorite episodes and characters. Kerosene Cucumbers? Blooey? Make a big moulage? Boy, giraffes are selfish, Dooley was a good ol' man, haircuts at the barbershop, Opie the Birdman, Eagle-Eye Annie, Gertrude, the Haunted House and more.
The oversized flour sack towel (27 in. x 27 in.) is made with premium, lint-free cotton  and is printed in the USA. It's machine washable, fade resistant, pre-washed and pre-shrunk. Best of all, it's useful as well as ornamental!
***
Ol' Ben has often been asked if there was a Mayberry patrol car collectible that is larger scale than the Matchbox-sized Johnny Lightning replica that Weaver's offers. Well, we finally found one.
NEW!
$60.00
The beautiful car has die-cast metal body and chassis with amazing detail.  This new limited edition collectible is 1:43 scale (about 5.5 inches by 2.5 inches)  and comes with a nice display case. The Mayberry Squad Car design is a wonderful addition to any Mayberry collection. The car is a 1964 Ford Galaxie.
Even the price makes you think of the Sixties!
***
This great-looking and super-comfortable (100% polyester) fleece jacket with its full-length zipper on front will show your Mayberry spirit throughout the cool months. The front left of the jacket displays an American flag with the word "Mayberry" above and "USA" below.
You can keep your hands warm or store your ticket book using the two zipper pockets.  Available in Red with Navy trim (shown) and Charcoal Gray trimmed in Black. Whether you choose Red or Gray (or both!), you'll be happy you got fleeced at Weaver's. (It seems like there's something wrong with the way we worded that. Oh well, the important thing to remember is that you'll be cool as you stay warm in your new Mayberry fleece!)
***
It's Beginning to Look a Lot Like Christmas!
Weaver's carries a nice array of Holiday items, including ornaments, DVDs and CDs. That's not to mention lots of items that make great stocking stuffers.
And there's much more currently on the shelves at Weaver's, including more books, caps, Goober beanies, Deputy Patches, DVDs, music, posters and prints, and all kinds of must-have Mayberry doodads and accessories.
Also, remember that your purchases from Weaver's help support Mayberry events and Mayberry-related charitable causes all year long at locations all around the country. Those sales also help keep our online Mayberry newsletters and communities available to everybody free of charge.
As always, thank you for shopping at Weaver's!.
***

Floyd's 

Barbershop
Bulletin 

Board
&

 

Event 

Calendar
.
.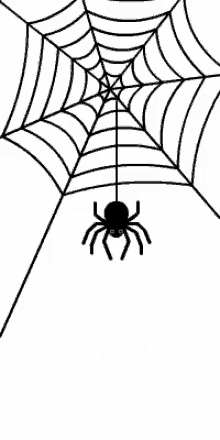 The Andy Griffith Museum, featuring the late Emmett Forrest's dazzling collection of Andy Griffith artifacts, is primed for visitors this fall! For complete updates on operating hours, or other info, visit the website at www.andygriffithmuseum.org or call (336) 786-1604.
The following information is from our "brother figure" publication, The eBullet:
….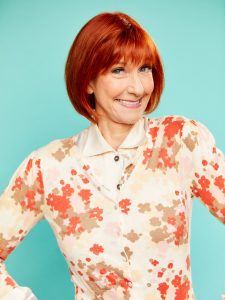 * Oct. 22: Karen Knotts brings her "Tied Up in Knotts!" show to the Brownfield Community Center in Dawson, Penn. Showtime is 8 p.m.
* Oct. 23: Karen Knotts heads a couple of hours down the road and across the state line to the Church-McKee Arts Center in Keyser, W.V., with her "Tied Up in Knotts!" show. Showtime is 3 p.m. For more info, visit the Church-McKee website.
.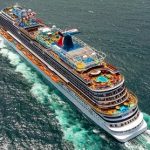 * Oct. 23-29: Clint Howard is the special guest for Mayberry Cruise 15, which was postponed with a few tweaks from its original dates in 2020 and again in 2021 because of the pandemic.
This cruise aboard Carnival's Horizon will depart from Miami and travel to the Caribbean with ports of call in Grand Cayman, Ocho Rios, and Cozumel. Rates (including all taxes) start at $625 per person.
For info, contact Sharon Euliss of All About Cruises at PWESJE@aol.com or call her at (336) 538-4926.
* Oct. 29: Karen Knotts and comedian/actor/Barney tribute artist Rik Roberts present the world premiere of their family-friendly comedy variety show, "Knotts–So Fast," at the La Rita Performing Arts Center in Dalhart, Tex.  Showtime is 7 p.m. For more info, visit www.larita.org.
2023
* Sept. 19-24: 34th Annual Mayberry Days® in Mount Airy, N.C. TAGS cast members confirmed so far include Rodney Dillard, who will be performing with his Dillards band, and Keith Thibodeaux (Johnny Paul Jason), who will be performing with his Christian Rock band, David and the Giants.
Other ticketed parts of the festival that are confirmed include: Concert by The Embers, Mayberry Days® Golf Tournament (aka The Emmett), Mayberry Days® Dinner & Entertainment, concert by Band of Oz, Michael Hoover's "Memories of Elvis," Tim White and Troublesome Hollow's "Tribute to Mayberry," concert by The Bellamy Brothers, Professor Brower's Lecture, and Colonel Tim's Talent Time.
For more info, visit www.mayberrydays.org. And tickets for some portions of the weekend are already available HERE.
.
**** News of Cast & Crew ****
Ron Howard's We Feed People documentary, which was released earlier this year, was nominated for two Emmy Awards, including Outstanding Documentary, which included Ron as one of the producers. The film was also nominated for Outstanding Cinematography for a Nonfiction Program. The film is now available on various Disney-connected streaming services.
Ron is currently in post-production for The Shrinking of Treehorn, the first animated film that he has directed. Ron also has no less than two dozen projects for which he is serving as producer or executive producer, including Louis Armstrong's Black and Blues, an Apple Original documentary that begins streaming on Apple TV+ on October 28.
Ron and Imagine producing partner Brian Grazer are key supporters for the recent launch of Impact, a filmmaking networking service (similar to LinkedIn, but focused on filmmaking). The Atlanta area is receiving special attention in the initial phase of the launch.
During a brunch at the Newport (Calif.) Film Festival on October 16, Ron received the Variety Legend and Groundbreaker Award in recognition of his creative leadership. Up the California coast that evening, he then hosted a screening in Ojai, Calif., of his Rebuilding Paradise documentary about 2018's horrific Camp wildfire in California. And on October 23, Ron will be honored with a Lifetime Achievement Award at the SCAD Savannah Film Festival.
Rodney Dillard and The Dillards have had a full fall so far with performances at Mayberry Days® in North Carolina and Uncle Pen Fest in Indiana the same weekend. As part of the Uncle Pen festivities, Rodney accepted induction of The Dillards into the Bill Monroe Bluegrass Hall of Fame in Bean Blossom, Ind. (not to be confused with the International Bluegrass Music Hall of Fame in Owensboro, Ky., into which The Dillards were inducted during a presentation in Nashville in 2009). Here's a LINK to coverage about The Dillards and the recent induction, including extensive reflections about The Dillards and bluegrass music history by Rodney himself.
Next, Rodney was part of the Western Edge concert saluting pioneers (including The Dillards and The Country Boys/Kentucky Colonels) of West Coast Country Rock at the Country Music Hall of Fame and Museum in Nashville. Rodney performed and took part in various presentations. (A special exhibit, including key Dillards memorabilia, is on display at the museum until May 2025.) Rodney returned to the Nashville area with The Dillards the next week for a concert in Franklin, Tenn.
Keith Thibodeaux (Johnny Paul Jason) has been touring as drummer with his longtime Christian rock band, David and the Giants. And the fall touring season for Ballet Magnificat, which Keith and wife Kathy run, is also in full swing. But the biggest news  for Keith and his family and neighbors was the terrible flooding and clean-water crisis in Jackson, Miss., in August and September. Fortunately, that situation has greatly improved in recent weeks.
Margaret Kerry (Bess Muggins and Helen Scobey) has been making the rounds visiting friends old and new while doing appearances in California, mostly for Disney-related events, including September's Disney D23 Expo in Anaheim. Margaret was also Grand Marshal for the Mayberry Days® Parade in Mount Airy last month.
In addition, Margaret was recently interviewed by reporter Scott Mason for a Tar Heel Traveler segment on WRAL-TV in Raleigh. (Scott also interviewed stars at Mayberry Days® for future Tar Heel Traveler reports.)
The team behind last year's Mayberry Man movie, including Stark Howell and Cort Howell (sons of Hoke Howell, Mayberry's first Dud Wash) and Greg Schell (son of Ronnie Schell) are about to wrap up production in November on the new "Mayberry Man" TV series, which is being filmed in Danville, Ind., Mount Airy, N.C. and Southern California.
Like the original movie (available on DVD at Weaver's), the series is being funded in large part by offering an array of incentives in exchange for relatively small donations by lots of fans.  Fundraising efforts have raised about $130,000, enough to fund the filming of a season consisting of four episodes.
The series follows the continuing story of Chris Stone (aka the Mayberry Man, played by Brett Varvel) and romantic interest Kate (played by Ashley Elaine). Favorite Mayberry tribute artists and others with Mayberry connections are reprising their movie roles. They're being joined by some new, yet also familiar, faces, including Ronnie Schell and George Lindsey Jr. Because the movie has some Christmas elements, it's expected that the series will be released sometime around the 2023 holiday season.
Frances Bavier (Aunt Bee), who died in 1989, is continuing to make real-estate news in North Carolina. Her former home in Siler City sold just over a year ago, and the new owner has been discussing her plans for the home, including renovations and updates and possibly operating the home as a bed and breakfast. Here's a link to a recent story about the "Aunt Bee House."
And that's a wrap on News of Cast & Crew for this issue.
.
***
**** Mayberry Days® Recap ****
The 34th Annual Mayberry Days® in Mount Airy in September was another spectacular edition of the festival. Along with some of the best weather and largest attendance in the festival's history, the week was filled with special performances, presentations, screenings, meet-and-greets, celebrations, contests and, most of all, Mayberry fellowship.
Special Guests from the TAGS cast included Rodney Dillard (the guitar-playing Darling boy), Ronnie Schell (two episodes and Duke Slater on "Gomer Pyle, U.S.M.C."), Margaret Kerry (Bess Muggins and Helen Scobey), Keith Thibodeaux (Johnny Paul Jason), Dennis Rush (Howie) and Ruta Lee ("that college kid" and Darlene Mason), who was making her first-ever appearance at a Mayberry event and who also received a Key to the City of Mount Airy.
Other Special Guests included Karen Knotts (daughter of Don Knotts), Bettina Linke (wife of associate producer and personal manager Richard O. Linke), Dreama Denver (wife of Bob Denver, the second Dud Wash), Dick Atkins (producer of Murder in Coweta County, which starred Andy Griffith) and Daniel Roebuck (Cliff Lewis on "Matlock"), who also received a Key to the City of Mount Airy. Incognito again this year was Dixie Griffith (daughter of Andy Griffith) as a tribute artist for Mt. Pilot "Fun Girl" Skippy.
Throughout the festival there were special remembrances of friends lost since the previous festival. There was a Celebration of Life for Betty Lynn at the Historic Earle Theatre on Friday morning. The Dillards dedicated their Friday concert to the late Maggie Peterson Mancuso.
Late trivia maven Pat Bullins (aka The Lady in Red) was honored at the Mayberry Days® Trivia Contest, Dewey Lamb was remembered at the Mayberry Days® Auction and Alma Venable (Mount Airy's Aunt Bee), who passed away just two weeks before the festival, was honored by her grandsons' band performing her "Mayberry" song during "Colonel Tim's Talent Time." Tim White and Troublesome Hollow also dedicated their concert to Alma. (See a further remembrance of Alma in our In Memoriam section below.)
We'll cover Mayberry Days® in greater detail (including a recap of TAGSRWC awards and some of the contest winners) in the November issue of The eBullet. While we also have a few photos scattered throughout this issue, we'll have even more in the upcoming eBullet. In the meantime, we recommend checking out the 2022 Mayberry Days® Galleries on the Surry Arts Council's website. They have bunches of fantastic photos ("Bunches, bunches!") from four talented photographers.
.
***
**** In Memoriam ****
Remembering Mark Miller
1924-2022
Mark Miller, who played Bob Rogers in "Barney's Replacement" (the first episode filmed in the second season of TAGS), died of natural causes in Santa Monica, Calif., on September 9. He was 97.
Mark had a long, distinguished career as an actor, writer and producer for stage, film and television. Much like his Bob Rogers character on TAGS, Mark was known for his contagious positive outlook. He was beloved by all who knew him. Even up to the time of his death, he was still writing and developing projects for stage and screen. His creative energy seemed boundless.
We  typically write our own In Memoriam tributes for the Weaver's Newsletter (and The eBullet), but the obituary that Mark's family recently posted online was so precise, thorough, touching and well written that it covered virtually every important detail that we wanted to include. (The only other things we might've included were his writing credits for an episode of "The Jeffersons" and for three episodes of "Diff'rent Strokes.")
For us to write a separate tribute, we would simply be duplicating just about everything that Mark's family has already ably written. So, instead, we're just going to provide this link to the family's obituary. We encourage everyone to read about Mark's interesting life, which included everything from having 18 surgeries as a kid to working on oil rigs to dating Grace Kelly to co-writing the screenplay for A Walk in the Clouds.
What we will do in this space is share a few photos, including a couple with TAGS connections beyond Mark's one episode. It also might be of interest to Mayberry fans that, after Mark moved to New Mexico in the 1990s, he received our printed Bullet newsletter (and its printed successors The Pocket and then The Button) for about 15 years, until he moved to California in order to be closer to his family. He enjoyed keeping up with the news and happenings in the world of Mayberry.
Even though Mark Miller's Bob Rogers ultimately turned out not to be Barney Fife's replacement after all, he'll forever be known as the answer to Barney's question: "Who's been messin' up the bulletin board?"
And there's no question that Mark lived a  fulfilling life and was a Wanted person and positive force in the lives of all who knew him.
.
***
Remembering Ted White
1926-2022
Actor and stuntman Ted White died of natural causes at home in California on October 14. He was 96 years old. Ted's connection to TAGS was his portrayal of escaped convict Avery Noonan in "The Legend of Barney Fife" in the sixth season.
Born Alex Baymouth Jr. in Krebs, Okla., on January 25, 1926, Ted grew up on a ranch near Snyder, Tex. He joined the U.S. Marine Corps at age 17. During his 6-year hitch he was part of fierce fighting over a wide area in the Pacific Theater, beginning in the Marshall Islands and later including Iwo Jima. He earned a Purple Heart.
After he left the Marines at the rank of second lieutenant, Ted soon accepted a scholarship to play football at the University of Oklahoma. He married his first wife, Rosemary, a talented artist and beauty queen who once represented Oklahoma City in a state pageant.
Following college, Ted set his sights on Hollywood. Standing at a rough-and-tumbling six-feet-four-inches tall, he quickly found work primarily as a stuntman, but also as an actor in small parts. His first role was in 1949 when he played a Marine in The Sands of Iwo Jima, during which he first met John Wayne. Because of his firsthand experience fighting on Iwo Jima, he was also an unofficial consultant to the film.
Ted began doubling for John Wayne in 1950s. He also did stunts for Clark Gable, Rock Hudson, Fess Parker and Richard Boone, among many others, usually uncredited, including as one of the stuntmen who played the Creature in Creature of the Black Lagoon. Ted first met Andy Griffith while doing uncredited stunts for Onionhead in late 1957.
One of Ted's most dangerous stunts was for Hatari! the 1961 film, starring John Wayne, that was largely shot in Tanzania. One of Ted's stunts was to be chased in a jeep by an angry wild rhinoceros. Director Howard Hawks needed a shot of the rhino goring Ted. They got the needed shot of Ted looking like he was gored in the leg. The rhino actually did gouge the jeep.
.
A sampling of the movies that Ted worked on includes classics such as Giant, Planet of the Apes, Soylent Green, King Kong (1976), Bronco Billy, Ruthless People, Escape from New York, Robin Hood: Men in Tights and two of the "Fast and Furious" movies, including The Fast and the Furious: Tokyo Drift (2006), which was his last official stunt job.
Ted's stunt work for TV was equally noteworthy. His shows included everything from "Cimarron City" to "The Streets of San Francisco." More often than not, Ted would be more than just a stunt double for other actors; he would also have a specific acting role, as with his Avery Noonan character in his TAGS episode. Many of those parts were in productions where he was also doing stunts for others.
Highlights among his TV credits include roles on "Maverick," "Perry Mason," "Wagon Train," "The Man from U.N.C.L.E.," "Bonanza," "Mannix," Mission: Impossible," "The Rockford Files," "The Six Million Dollar Man," "The Fall Guy" and "Magnum P.I."
In addition to doing stunts for Fess Parker, Ted appeared in various roles in 15 episodes of "Daniel Boone." He also is famously the person who taught actor Ed Ames how to throw a tomahawk. That expertise resulted in perhaps the most hilarious moment ever on "The Tonight Show Starring Johnny Carson," when Ames demonstrated pinpoint accuracy with a tomahawk toss at the outline of a cowboy drawn on a wooden fence. (Ames hit a particularly sensitive spot on the cowboy.)
Among the many notable movies where Ted played roles in addition to doing stunt work were Rio Bravo, The Alamo, Cat Ballou, History of the World: Part I, TRON, Romancing the Stone, Starman, Silverado and Major League.
Of all of his roles, Ted is likely best known for his uncredited (at his request) portrayal of iconic creepy killer Jason Voorhees in Friday the 13th: The Final Chapter in 1984. He was also offered the role in two subsequent Friday the 13th films, but turned down the part for both. It seems somehow poetic that Ted died on Friday…the 14th.
During the years after his retirement from acting and doing stunts, the congenial Ted was a popular guest at Hollywood autograph shows and fan conventions, especially ones focused on Westerns or horror.
As formidable as Ted was in his many roughneck roles, his menacing escapee Avery Noonan nevertheless proved no match when confronted by Tiger Fife in Mayberry. Still, he'll always be remembered for his key part in creating "The Legend of Barney Fife."
Among Ted's survivors are wife Jeri and his two sons from his first marriage, Ted Jr. and Michael.
***
Remembering Alma Venable
The same week that the United Kingdom and much of the world began mourning  the passing of Queen Elizabeth II, Mount Airy and Mayberry lost their Queen Bee. Much more than that, we've  lost a truly precious friend in Alma Venable, who, surrounded by her loving family, died on September 4. She was 84.
Alma and husband L.P were beloved proprietors of the legendary Mayberry Motor Inn in Mount Airy. After L.P. passed away on October 24, 2008, Alma, with the help of daughter Vicki, grandsons Mikel, Joshua and Jeremy, and others, continued to operate the motel, which most of us who are regulars have always called our home away from home.
During Mayberry Days week, the motel has had a years-long waiting list. Many of us have been staying at the motel for more than three decades–and most of  us stay in the same rooms during our visits, whether during Mayberry Days or other times. Those rooms are "our" rooms!
Alma and L.P. and continuing with the younger generations of the family have always been meticulous about maintaining the entire grounds of the motel, which is about the most inviting, relaxing and overall Mayberry-ish place we could ever hope to spend a night.
The gazebo in particular has become a gathering place for visitors, most especially for relaxing after fun-filled days and evenings during Mayberry Days. It's also the center of activity for the "Two Chairs, Not Waiting" podcast's annual Mayberry Meetup, which hosted its 10th edition in July.
Another iconic part of the Mayberry Motor Inn is its Aunt Bee Room (Room 109). Beginning with the estate auction for Frances Bavier (the TV show's Aunt Bee) in 1990, Alma began gathering items that were either owned by Frances or were otherwise closely related to Aunt Bee, Andy Griffith or Mayberry.
The typical reactions of fans gazing upon the collection in the room are eyes popping and jaws dropping at the magnitude and variety assembled in just one average-sized motel room. Here's a LINK to an interview with Alma about her Aunt Bee Room.
.
Beyond the themes of the Mayberry Motor Inn, Alma also enjoyed playing the part of the local Aunt Bee, especially during Mayberry Days. (She also took on the role at Mayberry events in other towns.) She was always pleased to dress like Aunt Bee (not everyday Aunt Bee, but Sunday-go-to-meeting Aunt Bee with her trademark pillbox hat and white gloves) and ride in the Mayberry Days parade. For years, L.P. drove Alma in the family's Mayberry Squad Car replica. In later years, grandson Mikel Snow would often drive her in the squad car. And sometimes she was driven by others in a convertible.
Most memorable of all during Mayberry Days were Alma's performances in "Colonel Tim's Talent Time," the traditional finale event on Saturday evening. Her performances, especially of the "Mayberry" song that she wrote and including her expert yodeling, were show-stoppers every time. Once her grandsons were proficient and old enough to accompany her on assorted instruments, they joined her onstage as the band for her performances.
Alma was also game for the high jinks that David "Mayberry Deputy" Browning, Allan Newsome and others came up for her to do in the variety show's zany skits. She had a keen sense of humor and a great appreciation for working with fun, talented entertainers.
Alma was creative in many realms. In addition to singing, she played guitar. She and L.P. were also avid square dancers in their day. They used to reminisce about those fun times with Lorraine and Earlie Gilley, two fellow Surry County and Mayberry icons who were often part of the same square dances.
Alma was also a top-notch cook. If you have her recipe for strawberry bread, you already know how lucky you are. For others, you can always  treat yourself to Alma's Buttermilk Pound Cake in the Aunt Bee's Delightful Desserts cookbook.
Before working full-time at the motel, Alma was also in demand as a hairdresser at a local salon. Among her customers was Geneva Griffith, Andy's mother.  With that direct connection to the Griffiths, it's no coincidence that Alma Parker is the name of a Don Knotts's love interest in The Ghost and Mr. Chicken, a script for which Andy was an uncredited co-writer with Jim Fritzell and Everett Greenbaum.
And when you know that the initials L.P. for Alma Venable's husband stand for Luther Parker, then you also come to realize that Alma Parker's last name is not a coincidence. As for Don Knotts's character's first name, all that needs to be said is, "Attaboy, Luther!" and then you know exactly where that name came from.
Grandson Joshua Snow is carrying on his family hair-styling tradition. He recently graduated from barber school and has joined the staff of Donna's Barber Shop in Mount Airy. (The shop is owned by Donna Hiatt, niece of Russell "Floyd" Hiatt, the late, beloved proprietor of Floyd's City Barber Shop  in Mount Airy.) We feel sure that Alma would be just fine with our giving the launch of her grandson's barbering career a plug in our tribute to her. The proud Granny would've been the first to let everybody know!
Alma Frances Marsh Venable was born in Surry County on December 12, 1937, to parents Brady and Tavie Hodges Marsh. A devout Christian, Alma was a longtime member of Calvary Baptist Church in Mount Airy.  All enthusiasm about  Aunt Bee aside, for Alma, family and faith were the things that were first and foremost in her life. She was a loving mother, grandmother and great-grandmother.
Alma is survived by daughter Vicki Venable Snow; three grandsons: Mikel Snow and girlfriend Theresa Flagg and her son, Paul Bailey; Joshua Snow and girlfriend Maggie Hawks; and Jeremy and wife Savannah Snow; a great-grandchild, Bram Snow; and many nieces and nephews. In addition to her parents and husband L.P., Alma was preceded in death by her brothers and their wives:Wayne Frank and Betty Marsh, and Herman James and Carolyn Marsh.
Alma is also survived by legions of friends, and yes, by some who knew and admired her just for her tribute portrayal of Aunt Bee and for her performances during Mayberry Days. We'll all remember her for her warm hospitality, grace, contagious cheerfulness, kindness and the wisdom worthy of a queen. Alma Venable  truly embodied everything that it means to be royalty in Mayberry.
Long live our love and memories of Alma Venable. God rest her soul.
–Jim Clark
.
***
**** Mayberry on the Web ****

The iMayberry Community
This TAGSRWC online group is organized and overseen by webmaster Allan "Floyd" Newsome with spirited help from Keith "Col. Harvey" Brown. You can check out the fun of this online community and sign up for free at: http://imayberrycommunity.com.
The iMayberry Community complements our other online activities, including our main www.imayberry.com page, podcasts, Facebook pages, online newsletters (such as The eBullet), weaversdepartmentstore.com and chat rooms.
"Two Chairs, No Waiting" is our weekly podcast of TAGS news, interviews and pretty much whatever happens to be going on in and around Mayberry. It's hosted by Allan Newsome.
There's a new episode every Tuesday (and you can watch and listen live during tapings on Monday evenings). As of this week, there have been 707 episodes since Allan started doing the podcast in 2008. Past episodes are in an online Archives in case you want to listen to or view classic installments you've missed.
And scroll to the bottom of the main Mayberry Podcasts web page for assorted links, including one for another outstanding Mayberry-related podcast: "Burke on Mayberry" (hosted by TAGSRWC's Kevin Burke). There are also links for the Mayberry Devotional hosted by Brian Rose and for the Mayberry Bible Study Podcast.
TAGSRWC's official page on Facebook currently has more than a quarter-million Followers. You can find us at www.facebook.com/tagsrwc. If you haven't already dropped by the page, we hope you'll check it out sometime when you have the chance. We invite you to become a TAGSRWC Facebook Friend!
In the "Liked by this Page" section of our Facebook page, we also have links to the pages of several TAGSRWC chapters on Facebook (including the Gomer and Goober Pyle Comic Book Literary Guild), as well as to Facebook pages of Mayberry Days®, the Andy Griffith Museum, TAGS actors and others.
Even Ben Weaver has his own Facebook page at www.facebook.com/weaversdepartmentstore. It features all the latest in Mayberry items and merchandise news.
And TAGSRWC has a growing presence on www.MeWe.com. Mayberry's pioneering outpost on MeWe is "Sittin' on a Velvet Pillow" chapter, headed up by Lynn Thomas. That group was followed in close order by Allan Newsome and the "Two Chairs, No Waiting" Podcast and "The Andy Griffith Show–Big," administered by Myron Clark and an able crew.
In case you're not familiar with MeWe, it's similar to Facebook. It's just smaller and a bit calmer. It has no ads. If you're looking to "relax, slow down, take it easy," check out some of the TAGSRWC groups on MeWe.
***
   **** Post Note ****
Between issues of our Weaver's Newsletter, keep up with the happenings in Mayberry with the daily "Who's Been Messin' Up the Bulletin Board?" (aka "WBMUTBB?") Digest. It's a free subscriber list that consists entirely of comments, news flashes, and questions and answers from subscribers. You can sign up for that list by going to the "Mailing Lists" link at www.tagsrwc.com.
This year's "WBMUTBB?" Auction at Mayberry Days® raised a whopping 6,246 simoleons for the festival. Spearheaded by Jeff Koontz and drawing upon the creative talents and donated items of fellow "WBMUTBB?" members and other fans, as well as the generous participation of bidders, the auction annually donates 100% of the proceeds to the Surry Arts Council. The funds are earmarked for use for Mayberry Days®. Thanks to Jeff, craft creators, those who donate items, volunteer helpers and bidders for making the this year's auction one of the most successful yet. (At total of more than $75,000 has been raised through the years.)
TAGSRWC also publishes The eBullet in alternate months to Weaver's Newsletter. The eBullet is the online successor to our longtime printed newsletter, The Bullet. Like Weaver's Newsletter, The eBullet is free. It includes some of the same news as Weaver's Newsletter, but generally with more features and depth and a little less emphasis on merchandise news. To sign up, go to: www.tagsrwc.com/ebullet.
TAGSRWC's other main vehicle for Mayberry information is simply our website at www.tagsrwc.com (and its "brother figure" site www.iMayberry.com). Both sites have extensive content and links for just about everything a Mayberry fan might be looking for.
The next issue of Weaver's Newsletter is slated for December, and The eBullet is scheduled for November.
***
.
 ***
Printer Friendly Version