Weaver's Newsletter        
An Online newsletter of
"The Andy Griffith Show" Rerun Watchers Club (TAGSRWC)
.Welcome to our August Weaver's Newsletter, our fourth for this special 60th Anniversary year of TAGS!
Because of the COVID-19 pandemic, lots of Mayberry happenings, as with most things these days, are in flux. See the Event Calendar immediately below for the latest updates as of the time we're publishing this edition.
The annual Mayberry Days® festival in Mount Airy is the next big event on the calendar. Organizers are making contingency plans and trying to find the best combination of activities to conform to government guidelines and to keep all participants safe.

We'll continually update the freestanding version of the Event Calendar at www.tagsrwc.com as more specific info comes in about Mayberry Days®, as well as other events.
As we all look forward to a time when we can once again gather freely in large groups to celebrate Mayberry, we can be thankful that we have the internet and social media to help keep us in touch.
And as always, TAGS itself continues to give us the same shared connection it always has. We can still watch our favorite reruns and stay tuned to the joys of Mayberry right in our homes--as it was in the beginning!.
**** Merchandise Update ****
As summer heads into the homestretch, TAGSRWC's Weaver's Department Store® remains well-stocked with a full range of Mayberry items--from bandanas to bacon and from coffees to tees. Here are a few highlights from the shelves at Weaver's:
.
Weaver's now has beach towels in three styles to let you show off your Mayberry spirit. Take them to a socially-distanced beach or pool and let Barney, Andy and Opie protect your valuables while you take a dip in the water, and then dry you off when you return.
Check out the Lawmen, Barney Face, and Fishin Hole versions of the Mayberry Beach Towel. Each microfiber towel measures 30 in. x 60 in. and is 65% cotton and 35% polyester for a perfect blend of absorbency and softness.
.
.
To help celebrate the 60th Anniversary year of TAGS in grand style, we've got seven new T-shirt designs, all currently exclusive to Weaver's! The 1960 TV Mayberry design is also available as a sweatshirt.
Weaver's has more than 50 different T-shirt designs to choose from. You're sure to find one or more that's the right fit for you or for a Goob gift!
***.
Old Lady Crump's Summer Reading List

Coming to Weaver's before Labor Day (and likely just a few days after this issue is published) is the 2021 Edition of perennial favorite The Andy Griffith Show Wall Calendar! The 2021 Edition has 36 photos of seven favorite characters. Check back at Weaver's soon to order yours. (Reminder: The 2020 Edition sold out before New Year's Day!)
Also, in the coming weeks, look for new food items from Mayberry's Finest to join their popular coffees and bacon. And we're expecting a new book about Mayberry in the weeks ahead.
As always, we thank you for shopping at Weaver's. Your purchases from Weaver's help support Mayberry events and Mayberry-related charitable causes all year long at locations all around the country. Those sales also help keep our online Mayberry newsletters and communities available to everybody free of charge..
Floyd's

Barbershop
Bulletin

Board




&




Event

Calendar

The Andy Griffith Museum, featuring the late Emmett Forrest's monumental collection of Andy Griffith artifacts, is open!
Please note that the Museum has more than just Barney's Two Rules at The Rock. With North Carolina still in its Phase 2 of pandemic protocols until at least September 11, the Museum's Rules include: Only 10 visitors at a time, everyone must wear a mask (bring your own or come prepared to buy one for $5.35), wear gloves if you're planning to use the Museum's touch screens, have a credit/debit card or exact change for payment.
For complete updates on operating hours, safety procedures or other info, visit the website at www.andygriffithmuseum.org or call (336) 786-1604.
.* POSTPONED: Mar. 28: RESCHEDULED DATE TBA: LeRoy "Mack" McNees and Roland White will be on hand for a star-studded Induction Celebration at the Bluegrass Hall of Fame and Museum in Owensboro, Ky., to toast them (as members of The Kentucky Colonels) and their fellow honorees who last September were inducted into the Bluegrass Music Hall of Fame. For more info, visit www.bluegrasshall.org.
* CANCELED: Aug. 15: Mayberry 101 author Neal Brower presents this summer's final Professor Brower's Lecture about "The Andy Griffith Show" with a discussion of the "The Bookie Barber" episode, starting at 2 p.m., in the Andy Griffith Museum Theatre in Mount Airy, N.C. Admission is included with Andy Griffith Museum admission ($8 for adults, $6 for ages 12 and under). Visit www.andygriffithmuseum.org or call (336) 786-1604.
* CANCELED: Aug. 21: Betty Lynn (Thelma Lou) greets fans at the Andy Griffith Museum 1:00-3:00 p.m. She will have 8 x 10 photos available for autographing ($10). For info, visit the website at www.andygriffithmuseum.orgor call (336) 786-1604.
***
* Sept. 21-27: 31st Annual Mayberry Days® in Mount Airy, N.C., celebrating the 60th Anniversary  of "The Andy Griffith Show."  The festival is still scheduled, but it is being adjusted in ways to comply with statewide pandemic restrictions.
The exact scope of the festival's various components won't be finalized until updated pandemic guidelines are announced by North Carolina Gov. Roy Cooper around September 11. Check our website version of this Event Calendar or the Mayberry Days® website for the latest updates on plans.  Here's what we know at this point:
Special guests confirmed include Betty Lynn (Thelma Lou), Darling boy Rodney Dillard with The Dillards and Ronnie Schell (two Mayberry roles and Duke Slater on "Gomer Pyle, U.S.M.C.").
There's also the Mayberry Days® Golf Tournament (aka The Emmett), the popular Professor Brower's Lecture, Michael Hoover's "Memories of Elvis" and performances by T. Graham Brown, James Gregory ("the funniest man in America"), "Mayberry Melodies" (a musical revue of tunes from TAGS), The Embers, Motown Revue, Band of Oz, and John Floyd ("the Mouth of Mayberry.") More guest stars possibly TBA.
Tickets for Mayberry Days® are available online for several of the festival's events at  www.mayberrydays.org. (And much of the festival is free and doesn't require a ticket.)
One thing is for sure...the 31st edition of Mayberry Days® will have a flavor all its own!
***
* CANCELED: Sept. 30-Oct. 3: Rodney Dillard and the Dillard Band perform at the 10th Annual John Hartford Memorial Festival in Bean Blossom, Ind. The schedule is TBA. For info, visit www.hartfordfest.com.
***

.
*
Oct. 3:
60th Anniversary
of the airing of the first episode of 
"The Andy Griffith Show."
***
.
* CANCELED: Nov. 1-7: Clint Howard is the Special Guest for Cruise to Mayberry 15 to the Eastern Caribbean aboard Carnival's Breeze. Also including a boatload of popular Mayberry tribute artists and even an Elvis.The  cruise departs from of Ft. Lauderdale and makes stops in Nassau, Amber Cove, and Grand Turk and has two fun days at sea.
2021
* Oct. 31-Nov. 6: Clint Howard is the special guest for Mayberry Cruise 15, which has been postponed (with a few tweaks) from its original dates in 2020. This cruise aboard Carnival's Freedom will depart from Fort Lauderdale and  travel to the Eastern Caribbean with ports of call in Princess Cays in the Bahamas, Grand Turk and Amber Cove, the new Carnival-owned village in the Dominican Republic.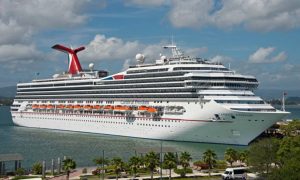 Rates (including all taxes) start at $625 per person.
For info, contact Sharon Euliss of  All About Cruises at PWESJE@aol.com or call her at (336) 538-4926.
***
**** News of Cast & Crew ****
Ron Howard has been active promoting Rebuilding Paradise, his National Geographic documentary about the aftermath of the 2018 fires around Paradise, Calif. The film opened in select socially distancing theaters on July 31 and should be available through the Nat Geo Channel and streaming outlets soon. It has been receiving universally excellent reviews. Watch the trailer HERE.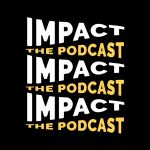 Ron and Imagine Entertainment have also launched "IMPACT the Podcast" based on their IMPACT speaker series. The podcast features discussions with leading figures in the entertainment industry about the creative process. The  first installment, streaming now, is titled "Truth in Storytelling."
Ron continues to shift and juggle projects that he's directing and/or producing in an effort to adapt to the constraints of COVID-19. One project that seems to be continuing in development at a pretty steady pace is the "Willow" TV series based on the 1988 film, which Ron directed for George Lucas. The series is being developed for the Disney+ channel. Warwick Davis is returning as the title character, and Val Kilmer is expected to reprise his role as Madmartigan.
Clint Howard announced on Facebook that he and fiancée Kat were married on July 1 ! A hearty congratulations to the happy couple! (See photo below.)
.
Betty Lynn (Thelma Lou) is obeying all social-distancing rules, and the Andy Griffith Museum has canceled her monthly appearances to greet fans and sign autographs indefinitely. Betty and the Surry Arts Council are looking into creative ways that technology can help Betty safely interact with fans during the upcoming Mayberry Days®.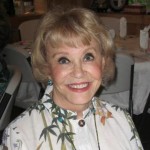 Maggie Peterson Mancuso (Charlene Darling) has continued to recover well overall from various medical issues during the last nine months or so. In July, Maggie had to have more surgery--this time on her right shoulder to hopefully restore some lost function of her arms.
Continued prayers for Maggie are greatly appreciated. Maggie has once again expressed her gratitude to the many friends from Mayberry and elsewhere who have already helped tremendously. In a message of appreciation that she recorded ahead of the shoulder surgery, Maggie said, "It's just been overwhelming to me, and I just thank you so much."
Especially given the shoulder surgery and the additional rehab and other care that are now required, Maggie's medical expenses are still growing. Maggie's GoFundMe page, which Maggie's family has set up to help with some of Maggie's uncovered medical expenses, is still active. Any donations we can wrangle for Mayberry's "Darling person" will surely be a blessing to her.
Rodney Dillard (the guitar-playing Darling boy) found a work-around to perform for fans by doing a live concert on Facebook hosted by the local Acoustic Shoppe on July 10.
Lots of TAGSRWC members and chapters joined other Mayberry and Dillards fans worldwide in watching the performance with wife Beverly and some local pickers. It was 9o minutes of music and stories that were especially appreciated during these distancing times.
Rodney and the whole Dillards band are still on tap for Mayberry Days®. And the big news from Rodney this month is that a brand new Dillards album is being released for digital purchase on August 21 and will be available on CD on September 11! It's the first album of new music by The Dillards since 1991. (Rodney has had some releases on his own, but his is the first one officially as The Dillards.)
The album is titled Old Road New Again and is being released by legendary Pinecastle Records. The album includes "Earthman," which was released as a single on Earth Day (April 22), and an interesting mix of other new songs, Dillards favorites, songs Rodney released as a solo act and even a pop classic with a bluegrass twist.
Among the guest performers on the album are TAGSRWC Honorary members Sam Bush, Bernie Leadon, Ricky and Sharon White Skaggs, and Cheryl White, along with Don Henley and former Dillards member Herb Pedersen. The album promises to be a superb addition to the Dillards legacy! (And yes, Weaver's will be stocking the CD version just as soon as it's available in September.)
Elinor Donahue (Ellie Walker) reports that she's doing well and staying safe. Likewise Bruce Bilson (assistant director for the first two seasons) says he's coping with the pandemic, at least in part, by enjoying more time poolside at home.
In what could be described as a modern-day mash-up of TAGS episodes, LeRoy McNees (two episodes as a member of The Country Boys) flew from California to Vermont in late July to meet son Russ in order that the two could then drive LeRoy's newly purchased vintage BMW 6 Series csi back home. It may not have been LeRoy's first car, but as in "Barney's First Car," the car did break down right on cue on the way home.
The car didn't break down around De Queen Junction the way Andy's old Model A did that time he and Barney headed to New Orleans (as related to Peggy in "Andy's Rich Girlfriend"), but it did conk out just east of Grand Junction, Colo.
Rather than waiting for a tow truck that could've been operated by Hubcaps Lesch and Jake, LeRoy and Russ chose instead to rent a U-Haul and tow the car the rest of the way back to California themselves.  It turned out the problem wasn't a clogged fuel line or bad spark plugs like Mr. Tucker had in "Man in a Hurry." It was the fuel pump, which was still serious enough to earn the tow.
Anyway, LeRoy and Russ made their way safely back to California. They had a great road trip together and got to see special sights across a wide swath of America. And a local Goober will now have fun getting the classic car running like a scalded dog.
Our only question for LeRoy is, "How do you aim to drive...fast?"
The Mayberry Man movie (written and directed by Stark Howell and produced by Cort Howell, both sons of Hoke Howell, aka Mayberry's Dud Wash, and by Greg Schell, son of Ronnie Schell) is proceeding with plans to film in Indiana during the first half of September, with key dates being in Danville during the Labor Day weekend and the following week or so. They also plan to film in and around Mount Airy, N.C., during the week of Mayberry Days (the last full week of September) before then heading to L.A. the next week for a couple of days of filming.
Some original TAGS cast members (or their children) will be participating in the filming, but, because of needing to navigate the pandemic and safety requirements, exactly who will be able to participate at which filming locations is still being worked out. Many of the Mayberry tribute artists will also be in the film, along with fans who have signed up to be extras. By our next issue in October, principal filming should be largely completed.
That's all for this edition of News of Cast & Crew.
**** Mayberry on the Web ****

The iMayberry Community
This TAGSRWC online group is organized and overseen by webmaster Allan "Floyd" Newsome with big help from Keith "Col. Harvey" Brown. You can check out the fun of this online community and sign up for free at: http://imayberrycommunity.com.
The iMayberry Community complements our other online activities, including our main www.imayberry.com page, podcasts, Facebook pages, online newsletters (such as The eBullet!), weaversdepartmentstore.com and chat rooms.
"Two Chairs, No Waiting" is our weekly podcast of TAGS news, interviews and pretty much whatever happens to be going on in and around Mayberry. It's hosted by Allan Newsome.
There's a new episode every Tuesday (and you can watch and listen live during tapings on Monday evenings). As of this week, there have been 594 episodes since Allan started doing the podcast over a decade ago! Past episodes are in an online Archives in case you want to listen to or view classic installments you've missed.
And you'll also find links on the podcast's regular web page to a couple of other outstanding Mayberry-related podcasts: Burke on Mayberry (hosted by TAGSRWC's Kevin Burke) and the Mayberry Bible Study Podcast (again hosted by Allan Newsome).
If you haven't already dropped by TAGSRWC's official page on Facebook, we hope you'll check it out sometime when you have the chance. You can find us at www.facebook.com/tagsrwc.We invite you to become a TAGSRWC Facebook Friend!
We also have links in our "Liked by this Page" section to the pages of several TAGSRWC chapters on Facebook (including the Gomer and Goober Pyle Comic Book Literary Guild and a lively TAGS Group page founded by our "That's My Number One Job--Stalking, Not Fly Killing" chapter) as well as to Facebook pages of Mayberry Days, the Andy Griffith Museum, several TAGS actors and others.
Even Ben Weaver has his own Facebook page at www.facebook.com/weaversdepartmentstore.  It features all the latest in Mayberry items and merchandise news.
***
   **** Post Note ****
Between issues of our Weaver's Newsletter, keep up with the happenings in Mayberry with the daily "Who's Been Messin' Up the Bulletin Board?" Digest. It's a free subscriber list that consists entirely of comments, news flashes, and questions and answers from subscribers. You can sign up for that list by going to the "Mailing Lists" link at www.tagsrwc.com.
TAGSRWC also publishes The eBullet in alternate months to Weaver's Newsletter. The eBullet is the online successor to our longtime printed newsletter, The Bullet. Like Weaver's Newsletter, The eBullet is free. It includes some of the same news as Weaver's Newsletter, but generally with more features and depth and a little less emphasis on merchandise news. To sign up, go to: www.tagsrwc.com/ebullet.
SPECIAL NOTICE:  The eBullet switched to a new e-mail notification system a couple of years ago.  (There were ongoing glitches with the previous system of distributing the newsletter itself by e-mail. We had the happy problem of having too big of a newsletter and more subscribers than the distribution system could handle!)
Unfortunately, the switch requires those who were already subscribers at the time of the switch to resubscribe. Fortunately, it's as easy as typing in your e-mail address and clicking a button, and then clicking a button in the follow-up confirmation e-mail sent to you. Here again is the link: www.tagsrwc.com/ebullet. Everything else about The eBullet remains the same--including its being free!
TAGSRWC's other main vehicle for Mayberry information is simply our website at www.tagsrwc.com (and its sister site www.iMayberry.com). Both sites have extensive content and links for just about everything a Mayberry fan might be looking for.
The next issue of Weaver's Newsletter is slated for October, and the next eBullet will be published in September.
***
.
***
Printer Friendly Version