Weaver's Newsletter        
An Online newsletter of
"The Andy Griffith Show" Rerun Watchers Club (TAGSRWC)
.Welcome to our June Weaver's Newsletter, our third for this 60th Anniversary year of TAGS! This year will surely go down as one of the most unusual in the history of the nation and the world, not to mention Mayberry.
.
Most of the major Mayberry-related gatherings and performances slated for the first half of the year have been postponed or cancelled, but the first large event did finally take place in Granville, Tenn., on June 13th. (See News of Cast & Crew below.)
Our fingers are crossed that things will be back on a more normal course for celebrations later in the year, especially Mayberry Days in September.  (Social distancing or not, all you red-headed folks should watch out for folks wanting to rub your heads for good luck!)
.
**** Merchandise Update ****
.
Summer is upon us, and TAGSRWC's Weaver's Department Store is stocked and loaded with red-hot items from Mayberry to wear, watch, read, listen to, accessorize and eat!
Whether cautiously venturing out and about or just enjoying staying close to home with family, a touch of Mayberry makes everything better. Here are a few highlights from the shelves at Weaver's:
.
To help celebrate the 60th Anniversary year of TAGS in grand style, we've added seven new T-shirt designs, all currently exclusive to Weaver's! The 1960 TV Mayberry design is also available as a sweatshirt.
Weaver's has more than 50 different T-shirt designs to choose from. You're sure to find one or more that's the right for you or for a Goob gift!
***
.
Old Lady Crump's Summer Reading List

Also, remember that your purchases from Weaver's help support Mayberry events and Mayberry-related charitable causes all year long at locations all around the country. Those sales also help keep our online Mayberry newsletters and communities available to everybody free of charge.
As always, thanks for browsing Weaver's!
.
.
Floyd's

Barbershop
Bulletin

Board




&




Event

Calendar

.
The Andy Griffith Museum, featuring the late Emmett Forrest's monumental collection of Andy Griffith artifacts, has reopened!
Please note that the Museum has more than just Barney's Two Rules at The Rock. Rules include: Only 10 visitors at a time, everyone must wear a mask (bring your own or come prepared to buy one for $5.35), wear gloves if you're planning to use the Museum's touch screens, have a credit/debit card or exact change for payment.
For complete updates on operating hours, safety procedures, or other info, visit the website at www.andygriffithmuseum.org or call (336) 786-1604.
.
* POSTPONED: Mar. 28: RESCHEDULED DATE TBA: LeRoy "Mack" McNees and Roland White will be on hand for a star-studded Induction Celebration at the Bluegrass Hall of Fame and Museum in Owensboro, Ky., to toast them (as members of The Kentucky Colonels) and their fellow honorees who last September were inducted into the Bluegrass Music Hall of Fame. For more info, visit www.bluegrasshall.org.
* CANCELED: June 19: As expected, yet another pandemic-related cancellation. Betty Lynn (Thelma Lou) greets fans at the Andy Griffith Museum 1:00-3:00 p.m. She will have 8 x 10 photos available for autographing ($10). For info, visit the website at www.andygriffithmuseum.orgor call (336) 786-1604.
* CANCELED:June 20:Karen Knotts brings her "Tied Up in Knotts" stage show to the Blue Gate Music Hall in Shipshewana, Ind., at 8 p.m. Tickets are $37.95 for dinner and show and $19.95 for show only. Doors open at 6:30 p.m., dinner service is at 7:00 p.m., and the show is at 8:00 p.m. For tickets and info, visit www.thebluegate.com.
* June 26: Rescheduled from earlier in the month. Roland White and his band perform at 9 p.m. at the Station Inn in Nashville, Tenn. Cover charge of $15.
* CANCELED:July 11 and 12: Rodney Dillard and the Dillard Band headline the IBMA -award-winning Frankfort Bluegrass Festival in Frankfort, Ill. The official schedule for the weekend is TBA. For info, visit www.frankfortbluegrassfest.com.
* July 17: (still tentative, depending on pandemic restrictions) Betty Lynn (Thelma Lou) greets fans at the Andy Griffith Museum 1:00-3:00 p.m. She will have 8 x 10 photos available for autographing ($10). For info, visit the website at www.andygriffithmuseum.orgor call (336) 786-1604.
* July 17-19: 8th Annual Mayberry Meet-Up in Mount Airy, N.C. This gathering is a great chance to visit with fellow Mayberry fans and enjoy Mount Airy during a less hectic time than September's Mayberry Days® festival. You'll have plenty of time to tour the Andy Griffith Museum at your leisure, have a shorter wait in line at the Snappy Lunch, and browse the shops on Main Street without the big crowds.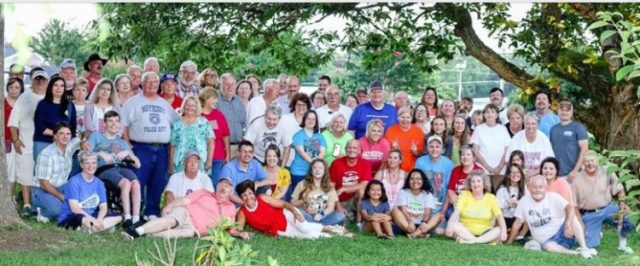 The event is timed to coincide with Betty Lynn's July meet-and-greet at the Andy Griffith Museum on Friday and Neal Brower's lecture at the museum on Saturday. As always, the grounds at Mayberry Motor Inn serve as the gathering place in the evening, but folks are encouraged to tour the town on their own during the day.
There's an online registration form, which helps organizers plan for how many folks to expect, but registered or not, everyone is welcome, even to drop by just  on a whim. Y'all come!
* July 18: Mayberry 101 author Neal Brower presents the first of two summertime Professor Brower's Lectures about "The Andy Griffith Show" with a discussion of the "Hot Rod Otis" episode, starting at 2 p.m., in the Andy Griffith Museum Theatre in Mount Airy, N.C. Admission is included with Andy Griffith Museum admission ($8 for adults, $6 for ages 12 and under). Visit www.andygriffithmuseum.org or call (336) 786-1604.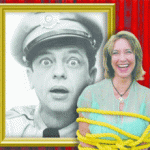 * Aug. 14: Karen Knotts brings her Tied Up in Knotts stage show to the Whitefire Theatre in Sherman Oaks, Calif. (This is a show that was originally postponed from both Mar. 20 and Apr. 14 because of the coronavirus.) Showtime is 8:00 p.m. Tickets are $21.99 (including all fees). For more info, visit Brown Paper Tickets.
* Aug. 15: Mayberry 101 author Neal Brower presents this summer's final Professor Brower's Lecture about "The Andy Griffith Show" with a discussion of the "The Bookie Barber" episode, starting at 2 p.m., in the Andy Griffith Museum Theatre in Mount Airy, N.C. Admission is included with Andy Griffith Museum admission ($8 for adults, $6 for ages 12 and under). Visit www.andygriffithmuseum.org or call (336) 786-1604.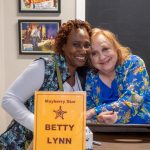 * Aug. 21: Betty Lynn (Thelma Lou) greets fans at the Andy Griffith Museum 1:00-3:00 p.m. She will have 8 x 10 photos available for autographing ($10). For info, visit the website at www.andygriffithmuseum.orgor call (336) 786-1604.
* Sept. 18: Beat the Mayberry Days® rush and see Betty Lynn (Thelma Lou) as she greets fans at the Andy Griffith Museum 1:00-3:00 p.m. She will have 8 x 10 photos available for autographing ($10). For info, visit the website at www.andygriffithmuseum.orgor call (336) 786-1604.
***
* Sept. 21-27: 31st Annual Mayberry Days® in Mount Airy, N.C. Celebrating the 60th Anniversary  of "The Andy Griffith Show."  Special guests  already confirmed include Betty Lynn (Thelma Lou), Darling boy Rodney Dillard & the Dillard Band, Ronnie Schell (two Mayberry roles and Duke Slater on "Gomer Pyle, U.S.M.C."), Joy Ellison (Effie Muggins, Mary Wiggins, and others), and Karen Knotts (daughter of Don Knotts).
There's also the Mayberry Days® Golf Tournament (aka The Emmett), the popular Professor Brower's Lecture, Michael Hoover's "Memories of Elvis" and performances by T. Graham Brown, Collin Raye,  James Gregory ("the funniest man in America"), "Mayberry Melodies" (a musical revue of tunes from TAGS), The Embers, Motown Revue, Band of Oz, and John Floyd ("the Mouth of Mayberry.") More guest stars TBA. Get your tickets early for the best seats to what promises to be a banner year for Mayberry Days®!
Also, don't delay in reserving your hotel rooms either. Most local hotels are now ready to take your room reservations for Mayberry Days®.
Tickets for Mayberry Days® are available online for several of the festival's events at  www.mayberrydays.org. (And much of the festival is free and doesn't require a ticket.)
More than ever, this is one Mayberry celebration no Mayberry fan wants to miss!
***
* Sept. 30-Oct. 3: Rodney Dillard and the Dillard Band perform at the 10th Annual John Hartford Memorial Festival in Bean Blossom, Ind. The schedule is TBA. For info, visit www.hartfordfest.com.
***

.
*
Oct. 3:
60th Anniversary
of the airing of the first episode of 
"The Andy Griffith Show."
***
.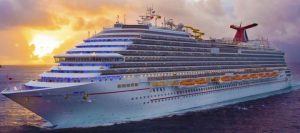 * Nov. 1-7: Clint Howard is the Special Guest for Cruise to Mayberry 15 to the Eastern Caribbean aboard Carnival's Breeze. Also including a boatload of popular Mayberry tribute artists and even an Elvis.
The  cruise departs from of Ft. Lauderdale and makes stops in Nassau, Amber Cove, and Grand Turk and has two fun days at sea. For info, contact Sharon Euliss of  All About Cruises at PWESJE@aol.com or call her at (336) 538-4926.
***
**** News of Cast & Crew ****
Ron Howard is currently directing a documentary about José Andrés, the World Central Kitchen chef who does amazing outreach feeding people in times of crisis--from earthquakes to wild fires to the current pandemic. Co-produced with Ron's Imagine Entertainment, the documentary is being made for National Geographic Documentary Films, for which Ron also directed Rebuilding Paradise, during the filming of which Ron first saw Chef Andrés and his team in action.
Speaking of Rebuilding Paradise, it will have its U.K. premiere as part of the Edinburgh International Film Festival, which will be held virtually this summer. Ron is also an executive producer of "Genius," the Nat Geo series whose third season about Aretha Franklin has been delayed till the 2020-21 TV season because of the pandemic.
As with most productions in Hollywood right now, the square wheels are also on Ron's development with George Lucas of a "Willow" TV series based on the 1988 film, which Ron also directed for Lucas. The series is being developed for potential use by the Disney+ channel.
Ron's Hillbilly Elegy has been completed and is currently expected for release by Netflix in November.
Ron has signed to direct The Fixer, a movie based on a true story about a CIA-related/Chicago mob-linked plot to kill Fidel Castro during the Cold War. Ron's Imagine Entertainment is also a producer for the film for Paramount Pictures.
And Ron is set to direct Thirteen Lives, a film about the famous cave rescue of a group of boys and their soccer coach in Thailand in 2018. Also, Imagine's interest in a film adaption of Mad Magazine's iconic Spy vs. Spy comic appears to once again be finding its way to the production front burner.
Meanwhile, Imagine Documentaries co-produced Dads, a "joyful exploration of contemporary fatherhood" directed by Bryce Dallas Howard, Ron and wife Cheryl's eldest child. (By the way, Ron and Cheryl celebrated their 45th wedding anniversary this month!) Ron is interviewed in the film and talks about his own father, Rance, and fatherhood in Mayberry.
Other well-known stars are also interviewed in the film, which premiered at the Toronto Film Festival last year and will have its worldwide release this Friday, June 19th, preceding Father's Day on Apple TV+.
Ron and Bryce were interviewed by Tracy Smith for an excellent  segment on "CBS Sunday Morning" that aired June 14th.
Clint Howard announced on Facebook this month that he's engaged to be married. Meanwhile, he's staying busy during pandemic times by making his whimsical snow globes and tending to his garden. (He's especially pleased by the prospect of a bumper crop of tomatoes. Local rabbits and crows are probably pleased, too!)
Betty Lynn (Thelma Lou) continues to obey all rules (well most of them, anyway) like everybody else. She and the Andy Griffith Museum canceled her monthly appearance to greet fans and sign autographs on June 19th. She joins fans in hoping that next month's session (July 17) can go on as planned.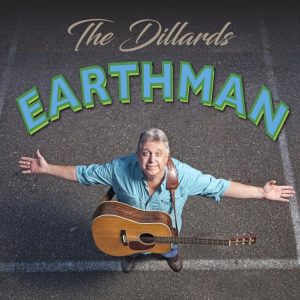 Rodney Dillard (the guitar-playing Darling boy) and his current Dillards band released their new single, "Earthman" on April 22 (Earth Day). The timely tune has been well received by fans and music critics and is available at all the usual places for downloading songs.
Rodney has had all of his performances canceled during the pandemic. That is, all except one (Granville, Tenn.), but Rodney had to bow out of that one because of an infection in both ears and doctor's orders not to travel. (He has, though, still been allowed to do some local boat fishing.) He has two festivals, including Mayberry Days®, booked for his full band in September. See the Event Calendar above for details.
Maggie Peterson Mancuso (Charlene Darling) continues to recover well at home from recent health setbacks. She has once again expressed appreciation to all who have provided assistance through the GoFundMe page set up (and still active!) to help out with the considerable uncovered medical bills she has been incurring during the past year. Maggie recently posted this message:
"Words could never express my gratitude to all my Friends and Fans. You have touched my heart with your generous support. Thank you! The kindness and best wishes sent my way have had the desired effect. I am getting better. My ankle is healing well, and I am building strength every day."
Maggie adds, "My shoulders continue to cause me great problems and I have little use of my arms. Surgery could be the next step. Your generosity has provided home health care and help with medical bills, which has allowed me to move back to our house. Being with Gus is a blessing. After being away for four months, there is truly no place like home. And it is all because of you. God bless you." All we can add is, that's our Darling person!
LeRoy McNees (one of Mayberry's Country Boys, filling in for Rodney Dillard) and Keith Thibodeaux (Johnny Paul Jason) headlined the grand opening and accompanying goin's on for the Mayberry-"I Love Lucy" Museum in Granville, Tenn., on June 13. An estimated 3,000 people turned out for the day's festivities on the beautiful Saturday in the little town that for years has billed itself as Tennessee's Mayberry.
LeRoy Mack and Keith share stories about TAGS (and, in Keith's case, also "I Love Lucy," as Little Ricky), played music (dobro-centric bluegrass and gospel for LeRoy and drums for Keith, and greeted fans. For all attending, it just felt good to be out and about, and enjoying the fresh air, snow cones, good music and good Mayberry fellowship (and generally following social-distancing and other health-safety protocols).
Here are some photos from the day:
.
.
.
Newlyweds Margaret Kerry (Mayberry's Bess Muggins and Helen Scobey) and Bob Boeke are almost completely settled in to their new home in Florida after her move from California and his from South Carolina. You can be sure they'll be busting out and making Disney- and Mayberry-related appearances (and who knows what-all!) just as soon as it's deemed safe to do so.
Depending  on restrictions on travel and gatherings related to COVID-19, some filming of the Mayberry Man movie might begin in Indiana later this summer. The other key location for filming is expected to be in and around Mount Airy during Mayberry Days in September.
Several TAGS actors  (and their children) are expected to appear in the movie, which is being spearheaded by Stark and Cort Howell (sons of Hoke Howell, Mayberry's Dud Wash) and Greg Schell, son of Ronnie Schell (two TAGS episodes and Duke Slater on "Gomer Pyle, U.S.M.C.").
Some additional casting has already been done. Actor Richard Gunn (son of Laura Hagen, widow of TAGS maestro Earle Hagen) will play the lead character, an arrogant Hollywood actor, and comedian Rik Roberts will play the film's Deputy tribute artist.
The film, which has been funded largely by donations from fans (some of whom will also have onscreen appearances), is still expected to be released as originally planned sometime in 2021.
Karen Knotts was proud to take part in the peaceful march for racial justice and equality in L.A. on June 9. Despite the heat, Karen respectfully and responsibly wore her protective mask (and gloves, too). All of which just goes to show that she's not only a very funny person, but also a good citizen and "kind behind the eyes"! (Of course, we already knew that!)
And that's a wrap for our News of Cast & Crew for this time. Till next issue, let Clint Howard know if you see any critters getting at his tomatoes and squashes.
***
**** Mayberry on the Web ****

The iMayberry Community
This TAGSRWC online group is organized and overseen by webmaster Allan "Floyd" Newsome with big help from Keith "Col. Harvey" Brown. You can check out the fun of this online community and sign up for free at: http://imayberrycommunity.com.
The iMayberry Community complements our other online activities, including our main www.imayberry.com page, podcasts, Facebook pages, online newsletters (such as The eBullet!), weaversdepartmentstore.com and chat rooms.
"Two Chairs, No Waiting" is our weekly podcast of TAGS news, interviews and pretty much whatever happens to be going on in and around Mayberry. It's hosted by Allan Newsome.
There's a new episode every Tuesday (and you can watch and listen live during tapings on Monday evenings). As of this week, there have been 586 episodes since Allan started doing the podcast over a decade ago! Past episodes are in an online Archives in case you want to listen to or view classic installments you've missed.
And you'll also find links on the podcast's regular web page to a couple of other outstanding Mayberry-related podcasts: Burke on Mayberry (hosted by TAGSRWC's Kevin Burke) and the Mayberry Bible Study Podcast (again hosted by Allan Newsome).
TAGSRWC's official page on Facebook now has over 250,000 Likes! You can find us at www.facebook.com/tagsrwc. If you haven't already dropped by the page, we hope you'll check it out sometime when you have the chance. We invite you to become a TAGSRWC Facebook Friend!
We also have links in our "Liked by this Page" section to the pages of several TAGSRWC chapters on Facebook (including the Gomer and Goober Pyle Comic Book Literary Guild and lively TAGS Group page founded by our "That's My Number One Job--Stalking, Not Fly Killing" chapter) as well as to Facebook pages of Mayberry Days, the Andy Griffith Museum, several TAGS actors and others.
Even Ben Weaver has his own Facebook page at www.facebook.com/weaversdepartmentstore.  It features all the latest in Mayberry items and merchandise news.
***
   **** Post Note ****
Between issues of our Weaver's Newsletter, keep up with the happenings in Mayberry with the daily "Who's Been Messin' Up the Bulletin Board?" Digest. It's a free subscriber list that consists entirely of comments, news flashes, and questions and answers from subscribers. You can sign up for that list by going to the "Mailing Lists" link at www.tagsrwc.com.
TAGSRWC also publishes The eBullet in alternate months to Weaver's Newsletter. The eBullet is the online successor to our longtime printed newsletter, The Bullet. Like Weaver's Newsletter, The eBullet is free. It includes some of the same news as Weaver's Newsletter, but generally with more features and depth and a little less emphasis on merchandise news. To sign up, go to: www.tagsrwc.com/ebullet.
SPECIAL NOTICE:  The eBullet switched to a new e-mail notification system a couple of years ago.  (There were ongoing glitches with the previous system of distributing the newsletter itself by e-mail. We had the happy problem of having too big of a newsletter and more subscribers than the distribution system could handle!)
Unfortunately, the switch requires those who were already subscribers at the time of the switch to resubscribe. Fortunately, it's as easy as typing in your e-mail address and clicking a button, and then clicking a button in the follow-up confirmation e-mail sent to you. Here again is the link: www.tagsrwc.com/ebullet. Everything else about The eBullet remains the same--including its being free!
TAGSRWC's other main vehicle for Mayberry information is simply our website at www.tagsrwc.com (and its sister site www.iMayberry.com). Both sites have extensive content and links for just about everything a Mayberry fan might be looking for.
The next issue of Weaver's Newsletter is slated for August, and the next eBullet will be published in July.
***

.
***
Printer Friendly Version