Weaver's Newsletter        
An Online newsletter of
"The Andy Griffith Show" Rerun Watchers Club (TAGSRWC)
February 2020

Welcome to our February Weaver's Newsletter, our first for this 60th Anniversary year of TAGS!
There's a lot of news and happenings. We'll start with some highlights in store at Weaver's.
**** Merchandise Update ****
You'll find a variety of new Mayberry-related items and best-selling classics online at TAGSRWC'sWeaver's Department Store. Here are a few:
To help get the 60th Anniversary year of TAGS off to a festive start, we've just added seven new T-shirt designs, all exclusive to Weaver's! The 1960 TV Mayberry design is also available as a sweatshirt.
***
.
Miss Crump's Reading List

We have all kinds of great books about Mayberry. Here's a sneak peek at a brand new hardcover edition of an old favorite that was originally published in 1991.
As part of the celebration of the 60th Anniversary of TAGS, publisher Thomas Nelson is releasing this hardcover edition of Aunt Bee's Mayberry Cookbook. The official publication date is Feb. 25, and Weaver's will have copies available to order online very close to that time--either shortly before or soon after.
The cookbook has all the same recipes (including many from the TAGS cast and crew, as well as TAGSRWC members), bits of trivia, dialogue passages and photos as the 1991 edition, but all freshened up with a new design and a sturdy hardcover that also lies flat for easy use while cooking.
You'll soon find this new edition online at Weaver's, and you might even spot copies at select Cracker Barrel stores and other Mayberry-inclined shops in the coming weeks. Goober says...yum!
And there's more!  We have Caps, Goober Beanies, Deputy Patches, and both Mayberry Sheriff and Mayberry Deputy Badges.
Also, remember that your purchases from Weaver's help support Mayberry events and Mayberry-related charitable causes all year long at locations all around the country. Those sales also help keep our online Mayberry newsletters and communities available to everybody free of charge. As always, thanks for browsing Weaver's!
Floyd's

Barbershop
Bulletin

Board




&




Event

Calendar
The Andy Griffith Museum, featuring the late Emmett Forrest's monumental collection of Andy Griffith artifacts, is open daily in Mount Airy, N.C. For info, visit the website at www.andygriffithmuseum.org or call (336) 786-1604.
The following information is from "The eBullet": Official E-mail Newsletter of "The Andy Griffith Show" Rerun Watchers Club (TAGSRWC).
20

20

* Feb. 21: Betty Lynn (Thelma Lou) greets fans at the Andy Griffith Museum 1:00-3:00 p.m. She will have 8 x 10 photos available for autographing ($10). For info, visit the website at www.andygriffithmuseum.org or call (336) 786-1604.
* Feb. 22: Roland White and his band perform at 9 p.m. at the Station Inn in Nashville, Tenn. Cover charge of $15.
* Feb. 27: Karen Knotts brings her Tied Up in Knotts stage show to the Whitefire Theatre in Sherman Oaks, Calif., for the second of three performances at the venue in February and March. Showtime is 7:30 p.m. Tickets are $21.99 (including all fees). For more info, visit Brown Paper Tickets.
* Mar. 5-7: 23rd Annual George Lindsey UNA Film Festival in Florence, Ala. George Lindsey Jr. will again co-host the Awards Show on Sat. night.
Mayberry-related highlights this year include a screening (2:30 p.m. on Sat., followed by a Q&A session) of Chris Hudson's documentary The Mayberry Effect, which is a finalist in the Professional Documentary  category.
There will also be a special tour of the George Lindsey Collection at the Collier Library on Sat. at 10:00 a.m. The collection includes not only most of George's scripts from throughout his career, but also lots of George's personal artifacts and eclectic  memorabilia.
For more info, including the full screening schedule, visit either www.lindseyfilmfest.com or the festival's page on filmfreeway.com
* CANCELED: Mar. 20: Betty Lynn (Thelma Lou) greets fans at the Andy Griffith Museum 1:00-3:00 p.m. She will have 8 x 10 photos available for autographing ($10). For info, visit the website at www.andygriffithmuseum.org or call (336) 786-1604.
* POSTPONED: Mar. 20: RESCHEDULED for Apr. 17: Karen Knotts brings her Tied Up in Knotts stage show to the Whitefire Theatre in Sherman Oaks, Calif. (See details in the new listing below.)
* Mar. 27: Roland White and his band perform at 9 p.m. at the Station Inn in Nashville, Tenn. Cover charge of $15.
* POSTPONED: Mar. 28: RESCHEDULED DATE TBA: LeRoy "Mack" McNees and Roland White will be on hand for a star-studded Induction Celebration at the Bluegrass Hall of Fame and Museum in Owensboro, Ky., to toast them (as members of The Kentucky Colonels) and their fellow musicians who last September were inducted into the Bluegrass Music Hall of Fame. For more info, visit www.bluegrasshall.org.
* Apr. 17: Betty Lynn (Thelma Lou) greets fans at the Andy Griffith Museum 1:00-3:00 p.m. She will have 8 x 10 photos available for autographing ($10). For info, visit the website at www.andygriffithmuseum.org or call (336) 786-1604.
* Apr. 17: Karen Knotts brings her Tied Up in Knotts stage show to the Whitefire Theatre in Sherman Oaks, Calif. (This is a show that was postponed from Mar. 20 because of the coronavirus.)  The new showtime is 8:00 p.m. Tickets are $21.99 (including all fees). For more info, visit Brown Paper Tickets.
* Apr. 18: Rodney Dillard and Keith Thibodeaux are special guests for the grand opening of the Mayberry-"I Love Lucy" Museum in historic Granville, Tenn. (Talk about a museum made for Keith in particular!)
In presentations throughout the day, Rodney and Keith will separately share stories, greet fans, and perform music. Festivities begin at 9:00 a.m. and include a ribbon-cutting at 9:30 a.m., guided tours of historic Sutton Home, a genealogy festival, vintage car cruise-in, tribute artists, Tennessee State Museum Traveling Exhibit (alert Warren and Goober!), Mayberry-style music (in addition to the performances by Rodney and Keith) and assorted down-home eating options, including the Sutton Ole Time Music Hour, which offers two options for a dinner seating (5:00 p.m. and 6:30 p.m.) and a show (Rodney and Beverly Dillard at 6:00 p.m. or Fredonia Bluegrass Band at 7:00.) Call 1-931--653-4151 for dinner/show reservations.
Check the Historic Granville website at www.granvilletn.com for additional info and updates.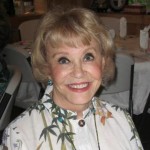 * Apr. 23-25: Maggie Peterson Mancuso (Charlene Darling) is among the guest stars for the Missouri Cherry Blossom Festival in Marshfield, Mo. More details, TBA. For info, visit www.missouricherryblossomfest.com/WordPress.
* May 9: Roland White and his band perform at 9 p.m. at the Station Inn in Nashville, Tenn. Cover charge of $15.
* May 15: Betty Lynn (Thelma Lou) greets fans at the Andy Griffith Museum 1:00-3:00 p.m. She will have 8 x 10 photos available for autographing ($10). For info, visit the website at www.andygriffithmuseum.org or call (336) 786-1604.
* May 15-17: Seventh Annual Mayberry in the Midwest festival in Danville, Ind. Special guests confirmed so far include Maggie Peterson Mancuso (Charlene Darling), Ronnie Schell (two TAGS roles and Duke Slater on "Gomer Pyle, U.S.M.C."), "LeRoy Mack" McNees (one of the Country Boys in two TAGS episodes), Dixie Griffith (daughter of Andy), and George Lindsey Jr. A full slate of Mayberry tribute artists (at least a dozen) will also be on hand.
Other highlights include the Meet & Greet Dinner (Friday), a parade (Saturday), and the Mayberry Squad Car Nationals at the Robert Shelby Memorial Obstacle Course. Joe Mullins & the Radio Ramblers, the reigning IBMA Entertainers of the Year, will perform a free concert on Sat. night.
And there's always plenty of musical entertainment, assorted contests and great eats, including at the landmark Mayberry Cafe. For more info, visit www.mayberryinthemidwest.com.
* June 19: Betty Lynn (Thelma Lou) greets fans at the Andy Griffith Museum 1:00-3:00 p.m. She will have 8 x 10 photos available for autographing ($10). For info, visit the website at www.andygriffithmuseum.org or call (336) 786-1604.
* June 19: Roland White and his band perform at 9 p.m. at the Station Inn in Nashville, Tenn. Cover charge of $15.
* July 17: Betty Lynn (Thelma Lou) greets fans at the Andy Griffith Museum 1:00-3:00 p.m. She will have 8 x 10 photos available for autographing ($10). For info, visit the website at www.andygriffithmuseum.org or call (336) 786-1604.
* July 17-19: 8th Annual Mayberry Meet-Up in Mount Airy, N.C. This gathering is a great chance to visit with fellow Mayberry fans and enjoy Mount Airy during a less hectic time than September's Mayberry Days® festival. You'll have plenty of time to tour the Andy Griffith Museum at your leisure, have a shorter wait in line at the Snappy Lunch, and browse the shops on Main Street without the big crowds.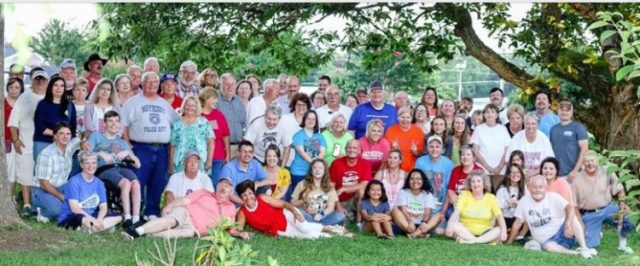 The event is timed to coincide with Betty Lynn's July meet-and-greet at the Andy Griffith Museum on Friday and Neal Brower's lecture at the museum on Saturday. As always, the grounds at the Mayberry Motor Inn serve as the gathering place in the evening, but folks are encouraged to tour the town on their own during the day.
There's an online registration form, which helps organizers plan for how many folks to expect, but registered or not, everyone is welcome, even to drop by just  on a whim. Y'all come!
* July 18: Mayberry 101 author Neal Brower presents the first of two summertime Professor Brower's Lectures about "The Andy Griffith Show" with a discussion of the "Hot Rod Otis" episode, starting at 2 p.m., in the Andy Griffith Museum Theatre in Mount Airy, N.C. Admission is included with Andy Griffith Museum admission ($8 for adults, $6 for ages 12 and under). Visit www.andygriffithmuseum.org or call (336) 786-1604.
* Aug. 15: Mayberry 101 author Neal Brower presents this summer's final Professor Brower's Lecture about "The Andy Griffith Show" with a discussion of the "The Bookie Barber" episode, starting at 2 p.m., in the Andy Griffith Museum Theatre in Mount Airy, N.C. Admission is included with Andy Griffith Museum admission ($8 for adults, $6 for ages 12 and under). Visit www.andygriffithmuseum.org or call (336) 786-1604.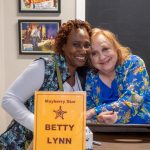 * Aug. 21: Betty Lynn (Thelma Lou) greets fans at the Andy Griffith Museum 1:00-3:00 p.m. She will have 8 x 10 photos available for autographing ($10). For info, visit the website at www.andygriffithmuseum.org or call (336) 786-1604.
* Sept. 18: Beat the Mayberry Days® rush and see Betty Lynn (Thelma Lou) as she greets fans at the Andy Griffith Museum 1:00-3:00 p.m. She will have 8 x 10 photos available for autographing ($10). For info, visit the website at www.andygriffithmuseum.org or call (336) 786-1604.
***
* Sept. 21-27: 31st Annual Mayberry Days® in Mount Airy, N.C. Celebrating the 60th Anniversary  of "The Andy Griffith Show."  Special guests  already confirmed include Betty Lynn (Thelma Lou), Darling boy Rodney Dillard & the Dillard Band, Ronnie Schell (two Mayberry roles and Duke Slater on "Gomer Pyle, U.S.M.C."), and Karen Knotts (daughter of Don Knotts).
Many more stars and concerts and presentations are TBA. Get your tickets early for the best seats to what promises to be a banner year for Mayberry Days! (And much of the festival is free and doesn't require a ticket.)
Also, don't delay in reserving your hotel rooms either. Most local hotels should now be ready to take reservations for Mayberry Days®.
Tickets for for several Mayberry Days® events are available online at  www.mayberrydays.org. More than ever, this is one Mayberry celebration no Mayberry fan wants to miss!
***
*

Oct. 3:

60th Anniversary

of the airing of the first episode of

"The Andy Griffith Show."
***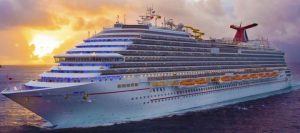 * Nov. 1-7: Clint Howard is the Special Guest for Cruise to Mayberry 15 to the Eastern Caribbean aboard Carnival's Breeze. Also including a boatload of popular Mayberry tribute artists and even an Elvis. The  cruise departs from of Ft. Lauderdale and makes stops in Nassau, Amber Cove, and Grand Turk and has two fun days at sea. For info, contact Sharon Euliss of All About Cruises at PWESJE@aol.com or call her at (336) 538-4926.
***
**** News of Cast & Crew ****
Ron Howard is executive producer for "68 Whiskey," a TV series that has had stellar ratings since its premiere on the Paramount Network in mid-January.
Ron's also has just finished producing and directing the documentary Rebuilding Paradise, about the aftermath of the devastating Paradise-Camp fire of 2018. The film had its world premiere at the Sundance Film Festival on Jan. 23.
Among the dozens of other projects that Ron Howard and his Imagine Entertainment have in various stages of development is Hillbilly Elegy, which Ron produced and directed for Netflix and which is in post-production with an expected release in November.
Ron's also working with George Lucas to develop a "Willow" TV series based on the often underrated 1988 film, which Ron also directed for Lucas. The series, being developed for the Disney Plus channel, doesn't yet have the official green light to start production, but there's a lot of creative momentum behind the project--including Ron's excitement about it.
And Ron has signed to direct The Fixer, a movie based on a true story about a CIA-related/Chicago mob-linked plot to kill Fidel Castro during the Cold War. Ron's Imagine Entertainment is also a producer for the film for Paramount Pictures.
Betty Lynn (Thelma Lou) continues to greet fans and sign autographs at the Andy Griffith Museum in Mount Airy on the third Friday afternoon of every month.
And if you're the Governor of North Carolina, you might even run into Betty at the Museum on a third Tuesday of the month:
.
Gov. Cooper wanted to visit Mount Airy, tour the Andy Griffith Museum and, most of all, meet Betty Lynn--all of which he did on Jan. 21. Other stops for the governor included the TV Land Landmark Statue of Andy and Opie (also on the Playhouse/Museum grounds, the Snappy Lunch and Floyd's Barbershop. He's truly a big fan of Mayberry. (Welcome to the club!)
Maggie Peterson Mancuso (Charlene Darling) is still recovering from a couple of falls at home in November and December.  (These are in addition to a fall while running for an elevator in Knoxville in September.) Maggie was scheduled to be part of December's Mayberry Christmas shows with TV brother Rodney Dillard, but had to cancel. Maggie is hoping to be fully healed and "back on the truck" and back to full speed (and watching her step!) by this spring--in time for several appearances and performances beginning in April.
Also on the mend is Dennis Rush (Howie), who started the new year with a blood clot moving from a leg to a lung. He's recovering and has appreciated all the well wishes. (It probably goes without saying that he has a more than ample supply of Miracle Salve on hand.)
Keith Thibodeaux (Johnny Paul Jason) and wife Kathy's Ballet Magnificat, a Christian ballet company, toured from Texas to West Virginia and other points in the Southeast during the holiday season. They're also gearing up for a tour to Israel in March and a European tour in April and May. (Also see Floyd's bulletin board above for info about his appearance in Granville, Tenn., with Rodney Dillard in April.)
Shoes and Rice Time: Margaret Kerry (Bess Muggins and Helen Scobey) is tying the knot with Bob Boeke on Valentine's Day. The two dated in their late teens, before separate careers led them in different directions, including marriages and families and full lives. They reconnected last year and then saw each other again for the first time in seven decades at September's Mayberry Days, where the spark of their young love reignited. Best wishes to the happy couple, who are proving not only that "love don't hold a stopwatch" (both are in their 90s), but also that love also doesn't have a calendar!  That is, other than maybe a 2020 Mayberry calendar!
Joy Ellison (Effie Muggins, Mary Wiggins and others) recently finished work as dialect coach for two-time Oscar nominee Jessica Chastain for her lead role as Tammy Faye Bakker in The Eyes of Tammy Faye, which was filmed principally in North Carolina and is expected to be released by Fox Searchlight Pictures this year. (We haven't asked who handled make-up duties for the film!) Joy is currently working as dialect coach for Benedict Cumberbatch on two films that are currently filming: Prisoner 760 and director Jane Campion's The Power of the Dog.
Maggie Peterson Mancuso, Ronnie Schell, Jackie Joseph-Lawrence, Keith Thibodeaux and Clint Howard are TAGS cast members who are slated to join Karen Knotts, George Lindsey Jr. and others (including popular Mayberry tribute artists) in Mayberry Man, an independent film written by and to be directed by Stark Howell, son of the late Hoke Howell (Mayberry's Dud Wash).
Cort Howell (Stark's brother) and Greg Schell (son of Ronnie) are helping produce and promote the film. Fan-based fundraising officially kicked off in January with launch parties at three locations from coast to coast: Bob's Big Boy in Burbank (attended by Jackie Joseph-Lawrence, Ronnie Schell, LeRoy McNees and Karen Knotts); The Loaded Goat in Mount Airy (attended by fans from at least three states); and the Mayberry Cafe in Danville, Ind. (attended by fans from at least five states). The official crowd-fundraising is scheduled to wrap up this month, and filming is targeted to start this spring.
Echoes of Mayberry maestro Earle Hagen's beloved "Andy Griffith Theme" have found their way into the commercial pop culture once again in the ice-fishing ad with Matthew McConaughey for Lincoln Aviator. Just in case there are visitors from another planet who haven't yet seen (and more important, heard) the commercial that's getting widespread play, click HERE to view.
That's a wrap on our News of Cast & Crew for this issue. Stay tuned for lots more in 2020!
.
***
Maybituaries

We are sad to have news of the deaths of two legends who worked on TAGS. And we also note the passing of someone not directly affiliated with Mayberry but who nevertheless had a profound impact on Mayberry and later "Matlock."
Remembering Jack Burns
.
Jack Burns, who played eager, endearingly annoying Deputy Warren Ferguson in 11 episodes of TAGS, died of respiratory failure resulting from complications of pancreatic cancer in Toluca Lake, Calif., on January 27. He was 86.
Jack was hired for TAGS after Andy Griffith saw him perform at San Francisco's famed hungry i nightclub. Jack gamely took on the assignment of trying to replace Don Knotts' Barney Fife as Mayberry Deputy. In retrospect, it was an impossible task. No one could replace Barney Fife.
Jack was unfortunately notified of his termination from TAGS right before Christmas in 1965. Andy Griffith was quoted in the press at the time saying, "We tried to force Jack to do those wild, peculiar things that Knotts did—and he was willing to try—but we made a mistake."
The abruptness and timing of Jack's departure from Mayberry understandably left Jack uninterested in having any further associations with Mayberry, including various fan-oriented events, through the years that followed.
That said, Jack's career before and after Mayberry was legendary. He enjoyed an enormously productive and happy life with iconic successes. He was revered by his peers and fans of comedy, both for his performances and for his writing. He has been called "the comic's comic."
John Francis Burns was born of Irish lineage in Boston, Mass., on November 15, 1933, to father Garrette, a U.S. Army Air Corps/U.S. Air Force officer, and mother Mary Hogan. The family frequently moved to follow Garrette's new military postings. Jack joined the Marines in 1952 and served in Korea during the Korean War. He achieved the rank of sergeant before deciding to leave the military when his hitch was up.
Taking advantage of funding available through the GI Bill, Jack moved back to Boston to study broadcasting at the Leland Powers School of Radio, Television and Theater in Brookline with the goal of becoming a radio newsman. In 1959, he became news director at WEZE-AM. While working for the station, he interviewed John F. Kennedy.
Jack met George Carlin at WEZE, where Carlin worked as a deejay. The two discovered that they shared not only an Irish-Catholic heritage but also a love of language and a keen sense of humor.
Following separate career paths, Jack as a newsman and Carlin as a deejay, both men soon ended up at KXOL Radio in Fort Worth--Carlin in 1959 and Jack in 1960. They performed together in local clubs, and Jack decided he liked doing comedy even more than being a straight newsman. Later in 1960, he and Carlin decided that California was the place they ought to be--this time traveling as a team.
The pair landed at KDAY Radio in Los Angeles, and, more important, they landed comedy gigs at the Cosmo Alley coffeehouse, a hep club of which cutting-edge comic Lenny Bruce was part owner. Bruce loved their act and provided the young comedic duo with key connections for the comedy club circuit.
Billed as Burns and Carlin, they became one of the hot comedy teams touring top clubs across the country. By October 1960, they had landed a spot on "The Jack Paar Tonight Show." They were also favorite entertainers at the first Playboy Club in Chicago.
As Burns and Carlin, they recorded one album together, At the Playboy Club Tonight, which was actually recorded at Cosmo Alley, for the ERA label in May 1960. The album was not released until 1963, after Jack and Carlin had amicably split in 1962. The album included a routine about newsmen and even one about fellow comedians Lenny Bruce and Mort Sahl. (Carlin was given the rights to the album, which was re-released with a few formatting tweaks as The Original George Carlin in 1972 and as Killer Carlin in 1981.)
In part because Jack and Carlin were too much alike for maximum comedic contrast, they split. Carlin became a legendary solo comedian. Jack went to Chicago, where he joined The Second City, which in turn is where he met his comedic opposable thumb, Avery Schreiber with whom he teamed off and on from 1962 to 1973.
Their trademark routine was one in which Jack played a chatty, bigoted conventioneer to Schreiber's grumpy cab driver. Jack's signature "Know what I mean? Huh? Huh? Huh?" bit was born from the conventioneer/cab driver sketches.
As a duo they made numerous television appearances and recorded two albums, In One Head and Out the Other [The New Emerging Bigot] for Columbia Records in 1965 and Burns & Schreiber's Pure B.S!, which was recorded for Flip Wilson's Little David Records in 1972 and released in 1973. (With other top comics, Burns and Schreiber also participated in The Watergate Comedy Hour album which was released by Hidden Records in 1973 and then was re-released by Little David in 1975, anticlimactically after Richard Nixon had already resigned in 1974.)
For most of the 1960s, Jack and Schreiber worked together whenever their schedules allowed, but they also pursued separate work. While Jack was doing his 11 episodes of TAGS, Schreiber was playing Captain Manzini in the Jerry Van Dyke wreck, "My Mother the Car." The truth was that both comics were better suited for stand-up and improv than the constraints of a sitcom.
And so it was that they became sought-after guests or guest hosts for most of the top talk shows, variety shows and specials of the era--from the various iterations of "The Kraft Music Hall" and "The Hollywood Palace" to "The Ed Sullivan Show" and "Our Place," a summer replacement for "The Smothers Brothers Comedy Hour" that they hosted in 1967 with Muppet Rowlf the Hound.
It was during this time, including work on "Zero Hour" with Zero Mostel, that Jack realized just how much he enjoyed writing. By 1969 he was head writer for "Hee Haw" and in high demand as a writer for specials by Flip Wilson and others.
In 1973, "The Burns and Schreiber Comedy Hour" (another summer placement series, this time for ABC-TV) was a hit. The following year, the show received the Writers Guild of America Award for Best Variety Series or Special: Musical or Comedy.
Jack also wrote for and produced all 24 episodes of "The Muppet Show" in its first season (1976-77) and was co-writer with Jerry Juhl of The Muppet Movie in 1979. For his Muppet work, Jack was nominated for two Emmys in 1977 (for Outstanding Comedy-Variety or Music Series and for Outstanding Writing in the same category), and he also was nominated for Saturn and Hugo awards in 1980 for his work on The Muppet Movie.
Amid writing and producing Jack still made time for performing. Notable appearances included as Officer Rudy Colcheck in all 14 episodes of "Getting Together," a 1971 spin-off from "The Partridge Family," and segments in five episodes of "Love, American Style" between 1971 and 1973.
Jack also provided the voice of Ralph Kane, foil to Tom Bosley's Harry Boyle in 46 episodes of Hanna-Barbera's "Wait Till Your Father Gets Home," which was produced by top TAGS writers Harvey Bullock and Ray Allen and which featured a slew of other TAGS writer, as well as numerous TAGS actors as guest stars, including Don Knotts and Hal Smith.
For a new generation of viewers, Jack's voice would be even more familiar than his face. He provided the voice for many animated programs, including "Mother Goose and Grimm" and "Animaniacs" (as Sid the Squid). Mr. Burns was also a voice in an episode of "The Simpsons" in 1999.
But Jack's most familiar voice work is likely his performances as Vince the crash-test dummy (working with pal Lorenzo Music, aka the voice of Carlton the Doorman and lasagna-loving Garfield, as fellow dummy Larry) in the wildly popular (and effective) safety-belt commercials for the Department of Transportation that ran from 1985 to 1998. Jack is also believed to have contributed to punching up the humor of the writing for some of the spots.
Work behind-the-scenes truly became Jack's forte. He co-produced nine episodes of "Fridays" (ABC's answer to "Saturday Night Live"), including the famous 1981 episode with the segment in which Andy Kaufman and Michael Richards pretend to get into a real fight, and Jack has to intervene. (The audience and most of the cast and crew weren't in on the planned gag.) Jack was the announcer for all but one of the 48 episodes during the show's run from 1980 to 1982.)
Jack also has the distinction of being the host, on March 26, 1977, of the first episode of "Saturday Night Live" to have had the "Live" added to its title. (The show was previously billed as "NBC's Saturday Night.")
Jack officially retired in 2000, but did perform one more time in the 2003's "The Pitts," a failed sitcom, despite the efforts of Seth MacFarlane and alums of "The Simpsons" and "Seinfeld" at the helm.
Jack married Violet Torre, a hostess at The Second City, on June 4, 1965, shortly before he began work on TAGS. They were later divorced. They had no children, and Jack, admittedly comfortable in his solitude, never remarried. He remained a steadfast friend to countless people, including, until their deaths, former comedy partners Carlin and Schreiber.
Jack leaves no immediate survivors, but has bequeathed wonderful memories for legions of friends and fans. Manager Peter Santana said following Jack's passing, "He was as sharp as a tack mentally but had not walked for two years. He achieved many great achievements but his most recent was hitting the 31-year-sober mark in December. Truly a sweet and talented man."
Though his Warren Ferguson character turned out to be not the most natural fit for Mayberry, Jack deserves praise for having had the gumption to step into the role. Mayberry is a more memorable and interesting place because of the sensitivity Jack brought to his portrayal of Warren. And the world was absolutely made a better and much funnier place because of Jack Burns. "Right? Huh? Huh? Huh?"
Right!
***
Remembering Gene Reynolds
.
Gene Reynolds, who directed three episodes of TAGS, died of heart failure in Burbank, Calif., on February 3. He was 96.
Gene directed the iconic first-season TAGS episodes "Alcohol and Old Lace," "Andy the Marriage Counselor" and "Mayberry on Record," which were the three episodes immediately following director Bob Sweeney's tryout with his first six TAGS episodes. Gene was likely an interim choice, hired to fill the gap as the beloved Sween cleared his calendar and negotiated to direct more TAGS episodes. (Sween would direct 74 of the next 76 episodes through the third season.)
Gene Reynolds was often noted primarily for his key role as producer/executive producer of the "M*A*S*H" TV series, for which he also directed 24 episodes and for which he was officially involved in the writing of more than a dozen episodes. But Gene's legendary career extends back to his childhood as an actor.
Eugene Reynolds Blumenthal was born in Cleveland, Ohio, on April 4, 1923. He was the son of serial businessman and real estate entrepreneur Frank Eugene Blumenthal and Maude Evelyn (Schwab), a former model. After living for a while in Highland Park, outside of Detroit, the family moved to California in search of greater opportunities for work during the Great Depression.
While still just a kid, Gene studied acting at the famed Pasadena Playhouse. His first film role was as an extra in the 1934 Our Gang short Washee Ironee, followed later that year with a small role in the classic Laurel and Hardy musical, Babes in Toyland (aka March of the Wooden Soldiers). Other early films included small roles in two Shirley Temple films, Heidi in 1937 and The Bluebird in 1940.
Gene's acting was impressive enough to catch the eye of MGM Studios which signed him to a contract when he was 14. Two of his films with the studio were the classics Captains Courageous (1937) and Boys Town (1938), both starring Spencer Tracy and Mickey Rooney. He also played Jimmy MacMahon in 1938's Love Finds Andy Hardy with Rooney, Judy Garland and Lana Turner.
He would go on to make several features with the Dead End Kids and Little Tough Guys in what were essentially Our Gang films with older kids. In at least eight of his movies as a teenager, Gene played younger versions of the the films' adult stars, including Jimmy Stewart, Tyrone Power, Don Ameche and Robert Taylor.
Other Hollywood royalty that Gene worked with as a child included John Huston, Maureen O'Sullivan, Olivia de Havilland and Lionel Barrymore.
Though Gene was working on movies with big stars and he was also getting some bigger roles with better billing, his acting career still wasn't on a trajectory for the kind of success he hoped. As World War II was under way, but before the United States entered the war, Gene enlisted in the Naval ROTC, where he served for four years, including a stint on the USS Zane, a Pearl Harbor-based destroyer-minesweeper that saw legendary wartime service throughout the South Pacific. (Writer Herman Wouk was an officer on the vessel during Gene's time aboard ship. The Pulitzer Prize-winning novel, The Caine Mutiny, was inspired by Wouk's experiences aboard the Zane.)
After his discharge from military service, Gene attended UCLA, where he earned his bachelor's degree in History in 1947. He then went to New York in hopes of finding acting work in the booming new medium of television. He also landed a few parts in Hollywood movies, but ones without as many of the top stars of his earlier years. He stayed respectably busy with his acting in television, but was somewhat frustrated that he wasn't breaking through with bigger parts.
Using his years of connections, Gene segued into work behind the scenes and eventually behind the camera. He landed a job as casting director for the "Steve Canyon" television series in 1958-59. That experience and a recommendation from Jackie Cooper, his fellow child actor (and co-star in 1939's The Spirit of Culver and 1940's Gallant Sons) led to Gene's first directing jobs--three episodes of "Hennesey," for which Cooper was the title character.
In the meantime, Gene had also tried his hand at writing, beginning with the third season of "Tales of Wells Fargo" in 1958. Throughout his career. Gene would continue to contribute stories and write scripts for various TV series he produced and directed.
But it was as a television director that Gene really built his reputation during the 1960s, a period in which he directed episodes for some three dozen series, including TAGS. He directed 10 or more episodes of "Father of the Bride" (10), "My Three Sons" (74), "Wendy and Me" (33) and "Hogan's Heroes" (34).
Gene's accumulated experience as an actor, casting director, writer, producer and director (including a 1970 Emmy Award for serving as executive producer of "Room 222") had him perfectly positioned in his late 40s to be the driving force, along with Larry Gelbart, for transferring the success of the hit M*A*S*H movie to television for CBS in 1972.
Gene received 11 Emmy nominations for his work on "M*A*S*H" and won three: Outstanding Comedy Series (1974; shared with Larry Gelbart), Outstanding Directing for a Comedy Series for "O.R." (1975) and for "Welcome to Korea" (1976). He also earned top directing honors in the Comedy Series category from the Directors Guild of America in both 1973 and 1974. He likewise was nominated twice for Writers Guild of America Awards for his part in writing "M*A*S*H" episodes, and he won in 1981 for "Heal Thyself" written with Dennis Koenig.
With "M*A*S*H" in the capable hands of show-runner Burt Metcalfe, Gene (along with fellow TV legends Allan Burns and TAGS writing alum James L. Brooks) decided to join the launch team for the new "Lou Grant" series in 1977. Gene directed 11 episodes and, as executive producer, was involved in the scripts and other aspects of production for all five seasons through 1982.
For his "Lou Grant" work, Gene was nominated for 11 more Emmys. He won for Outstanding Drama Series in both 1979 and 1980. He also won the Directors Guild of America Award for "Lou Grant" in 1979 and was nominated again in both 1980 and 1981, the same year he was also nominated for a Writers Guild of America Award. (He lost that year to himself and his script for the "Heal Thyself" episode of "M*A*S*H," cited above.)
.

In his late 50s at the time "Lou Grant" ended production, Gene finally allowed himself to slow down--a little. He continued to direct--including for multiple episodes of hits such as "Life Goes On," "Lois & Clark: The New Adventures of Superman" and "Touched by an Angel." He also served as executive producer for 13 episodes of "Blossom" in 1991.
In 1993, Gene was honored with the prestigious Robert B. Aldrich Achievement Award by the Directors Guild of America, the beloved organization of his peers, for which he also served two terms as president. He commented at the time, "I'd like to think what we tried to accomplish with such shows as 'M.*A.*S.*H.' and 'Lou Grant' and 'Room 222' was to copy real life and not theater." He added, "We always were looking into these different vocations with a lot of depth, so that we were presenting real drama."
Gene was married to actress-dancer-director Bonnie Jones from 1967 until their divorce in 1976. He married actress Ann Sweeny in 1979. She and their son, Andrew, survive Gene.
Gene made enormous contributions to the world of movies and television for more than six decades. All along the way, he cross-pollinated with countless people who were associated with TAGS. But it is especially for his directing work on his three episodes of TAGS that Mayberry fans can be most grateful.
Gene Reynolds dropped into Mayberry to work on TAGS for just a short time on his way from Our Gang to "Room 222," the 4077th and Lou Grant's Los Angeles Tribune newsroom, but he will always be much appreciated as a truly vital Gene in the early development of Mayberry.
In his filmed interview for posterity with the Television Academy, Gene said, "I'm always looking for the little humane touch. Something that is real. It could be very, very small. It could be a hand on the shoulder. It could be just an extra lingering look on somebody you care about and so forth, for just a fraction. It could be a reaction from somebody. ... I'm looking for humanity, really. And that goes with comedy or drama."
All of which sounds exactly like the Mayberry way.
***
Noted in Passing...
We also want to remember television executive Fred Silverman, who died of cancer at his home in Pacific Palisades, Calif., on January 30. He was 82.
Silverman was the head of programming at CBS when he orchestrated the Rural Purge at the network in the spring of 1971--canceling "every show with a tree in it," which included highly rated shows such as "Mayberry R.F.D.," "The Jim Nabors Hour," "The Beverly Hillbillies," "Green Acres" and "Hee Haw." Also canceled was "The New Andy Griffith Show," which already had its own struggles, regardless of the purge, and whose cancellation was actually an act of mercy for all concerned.
Though the mass cancellations were painful for Mayberry-related interests (especially for Richard O. Linke, who managed stars of and had an ownership interest in three of the shows!), the overalls overhaul worked well for CBS as it cleared the way for the launch of several all-time TV classics including "All in the Family," "The Mary Tyler Moore Show," "Kojak" and "M*A*S*H."
Silverman left CBS in 1975 to become head of programming for ABC, where he shepherded hits such as "Happy Days," "Laverne and Shirley" and "Roots," and led the alphabet network to the top of the ratings. He became the only person in TV history to have served as head of programming at three major broadcast networks when, in 1978, he left ABC for NBC, where he was less successful and was fired in 1981.
Silverman redeemed himself with Andy Griffith, when he became executive producer of "Matlock" in 1986. The two titans of television buried the Rural Purge hatchet to become not only successful business partners, but great friends. Silverman also went on to serve as executive producer of Andy's 1995 made-for-TV movie, Gramps. So, in the end, maybe fans can forgive Silverman for his programming clear-cutting in 1971.
And besides, Silverman is the man who came up with the idea and name for "Scooby Doo" in 1969. So, "Zoinks!"--Silverman definitely deserves a special Scooby snack for that one!
***
..
**** Mayberry on the Web ****

The iMayberry Community
This TAGSRWC online group is organized and overseen by webmaster Allan "Floyd" Newsome with big help from Keith "Col. Harvey" Brown. You can check out the fun of this online community and sign up for free at: http://imayberrycommunity.com.
The iMayberry Community complements our other online activities, including our main www.imayberry.com page, podcasts, Facebook pages, online newsletters (such as The eBullet!), weaversdepartmentstore.com and chat rooms.
"Two Chairs, No Waiting" is our weekly podcast of TAGS news, interviews and pretty much whatever happens to be going on in and around Mayberry. It's hosted by Allan Newsome.
There's a new episode every Tuesday (and you can watch and listen live during tapings on Monday evenings). As of this week, there have been 568 episodes since Allan started doing the podcast over a decade ago! Past episodes are in an online Archives in case you want to listen to or view classic installments you've missed.
And you'll also find links on the podcast's regular web page to a couple of other outstanding Mayberry-related podcasts: Burke on Mayberry (hosted by TAGSRWC's Kevin Burke) and the Mayberry Bible Study Podcast (again hosted by Allan Newsome).
TAGSRWC's official page on Facebook now has over 250,000 Likes! You can find us at www.facebook.com/tagsrwc. If you haven't already dropped by the page, we hope you'll check it out sometime when you have the chance. We invite you to become a TAGSRWC Facebook Friend!
We also have links in our "Liked by this Page" section to the pages of several TAGSRWC chapters on Facebook (including the Gomer and Goober Pyle Comic Book Literary Guild and lively TAGS Group page founded by our "That's My Number One Job--Stalking, Not Fly Killing" chapter) as well as to Facebook pages of Mayberry Days, the Andy Griffith Museum, several TAGS actors and others.
Even Ben Weaver has his own Facebook page at www.facebook.com/weaversdepartmentstore.  It features all the latest in Mayberry items and merchandise news.
***
   **** Post Note ****
Between issues of our Weaver's Newsletter, keep up with the happenings in Mayberry with the daily "Who's Been Messin' Up the Bulletin Board?" Digest. It's a free subscriber list that consists entirely of comments, news flashes, and questions and answers from subscribers. You can sign up for that list by going to the "Mailing Lists" link at www.tagsrwc.com.
TAGSRWC also publishes The eBullet in alternate months to Weaver's Newsletter. The eBullet is the online successor to our longtime printed newsletter, The Bullet. Like Weaver's Newsletter, The eBullet is free. It includes some of the same news as Weaver's Newsletter, but generally with more features and depth and a little less emphasis on merchandise news. To sign up, go to: www.tagsrwc.com/ebullet.
SPECIAL NOTICE:  The eBullet switched to a new e-mail notification system a couple of years ago.  (There were ongoing glitches with the previous system of distributing the newsletter itself by e-mail. We had the happy problem of having too big of a newsletter and more subscribers than the distribution system could handle!)
Unfortunately, the switch requires those who were already subscribers at the time of the switch to resubscribe. Fortunately, it's as easy as typing in your e-mail address and clicking a button, and then clicking a button in the follow-up confirmation e-mail sent to you. Here again is the link: www.tagsrwc.com/ebullet. Everything else about The eBullet remains the same--including being free!
TAGSRWC's other main vehicle for Mayberry information is simply our website at www.tagsrwc.com (and its sister site www.iMayberry.com). Both sites have extensive content and links for just about everything a Mayberry fan might be looking for.
The next issue of Weaver's Newsletter is slated for April, and the next eBullet will be published in March.
***

***
Printer Friendly Version