Weaver's Newsletter December 2019
Weaver's Newsletter        
An Online newsletter of
"The Andy Griffith Show" Rerun Watchers Club (TAGSRWC)
December 2019
Welcome to our December Weaver's Newsletter, our sixth and final edition for 2019! There's a lot of news and happenings. We'll start with some highlights in store at Weaver's.
*** 

Holiday

 

Shipping

 

Schedule

 ***
For orders received as late as Noon CT on Thursday, December 19, we'll be shipping for Christmas delivery with our standard flat-rate of $5.00 for shipping & handling.
Unless you live really near our shipping HQ in Huntsville, Ala., any orders we receive after 12 Noon CT on December 19th, will require FedEx Overnight Delivery to be guaranteed to arrive by Christmas.
FedEx orders for Christmas delivery will be processed until Noon CT on Sunday, December 22nd. Orders received after that time will not be shipped in time for guaranteed delivery by Christmas.
PLEASE NOTE: All FedEx charges are in addition to our standard flat rate of $5 for shipping and handling on all orders shipped to the same address. All FedEx charges are billed separately and directly by FedEx.
****

Merchandise

Update

****
You'll find a variety of new Mayberry-related items and best-selling classics online at TAGSRWC's Weaver's Department Store. Add a touch of Mayberry to your gift-giving with the convenience and ease of shopping online at Weaver's.
Here are some holiday gift ideas:
***
.
Miss Crump's Reading List

We have all kinds of great books about Mayberry. The latest was published in August:
Mayberry Firsts: A Compendium of Historical Essays on the Classic Television Series ($20, 224-page softcover) by TAGSRWC member Randy Turner.
Mayberry Firsts is a collection of short-form essays. Each essay makes us aware of the "first" time something happened in Mayberry, but it isn't just a checklist of events. Each "first" is used as a springboard to dive deeper into the series and present fun and interesting facts about The Andy Griffith Show in the process.
It's entertaining, informative and comfortably bite-sized reading that's sure to please every fan of Mayberry. But just remember: Mayberry knowledge is a fine thing, but don't flaunt it!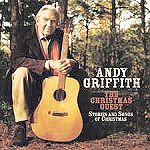 Weaver's also has several Mayberry items especially for the Christmas season, including music, movies and books.
Also, remember that your purchases from Weaver's help support Mayberry events and Mayberry-related charitable causes all year long at locations all around the country. Those sales also help keep our online Mayberry newsletters and communities available to everybody free of charge. As always, thanks for browsing Weaver's!
Floyd's

Barbershop

Bulletin

Board




&




Event

Calendar
The Andy Griffith Museum, featuring the late Emmett Forrest's monumental collection of Andy Griffith artifacts, is open daily in Mount Airy, N.C. For info, visit the website at www.andygriffithmuseum.org or call (336) 786-1604.
The following information is from "The eBullet": Official E-mail Newsletter of "The Andy Griffith Show" Rerun Watchers Club (TAGSRWC).
* Dec. 14: A Mayberry Christmas, starring Rodney Dillard and the Dillard Band and featuring David "Mayberry Deputy" Browning, will be presented at 7:00 p.m. at the James Garner Center, 210 Burnette St., in Troy, N.C.  All tickets are $25. Note: Maggie Peterson Mancuso (Charlene Darling) has had to withdraw from this performance. For more info, call (704) 985-6987.
* Dec. 18: A Mayberry Christmas, starring Rodney Dillard and the Dillard Band and featuring David Browning as the Mayberry Deputy, will be presented at 7:00 p.m. at the Freedom Hall Civic Center in Johnson City, Tenn. Note: Maggie Peterson Mancuso (Charlene Darling) has had to withdraw from this performance.
* Dec. 20: Betty Lynn (Thelma Lou) greets fans at the Andy Griffith Museum 1:00-3:00 p.m. She will have 8 x 10 photos available for autographing ($10). For info, visit the website at www.andygriffithmuseum.org or call (336) 786-1604.
20

20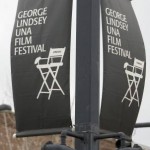 * Mar. 5-7: 23rd Annual George Lindsey UNA Film Festival in Florence, Ala.  For more info, visit either www.lindseyfilmfest.com or the festival's page on filmfreeway.com. Full schedule and guests TBA.
* May 15-17: Seventh Annual Mayberry in the Midwest festival in Danville, Ind. Special guests TBA. A full slate of Mayberry tribute artists will also be on hand. And there's always plenty of musical entertainment, assorted contests, and great eats, including at the landmark Mayberry Café.
Other highlights include the Meet & Greet Dinner (Friday), a parade (Saturday), and the Mayberry Squad Car Nationals at the Robert Shelby Memorial Obstacle Course. For more info, visit www.mayberryinthemidwest.com.
***
* Sept. 21-27: 31st Annual Mayberry Days® in Mount Airy, N.C. Celebrating the 60th Anniversary  of "The Andy Griffith Show."  Special guests  already confirmed include Betty Lynn (Thelma Lou), Darling boy Rodney Dillard & the Dillard Band, Ronnie Schell (two Mayberry roles and Duke Slater on "Gomer Pyle, U.S.M.C."), and Karen Knotts (daughter of Don Knotts).
Many more stars and concerts and presentations TBA. Get your tickets early for the best seats to what promises to be a banner year for Mayberry Days! (And much of the festival is free and doesn't require a ticket.)
Also, don't delay in reserving your hotel rooms either. Most local hotels should now be ready to take reservations for Mayberry Days®.
.
.
Tickets for Mayberry Days® are available online for several of the festival's events at  www.mayberrydays.org. More than ever, this is one Mayberry celebration no Mayberry fan wants to miss!
***
* Oct. 3: 60th Anniversary of the airing of the first episode of "The Andy Griffith Show."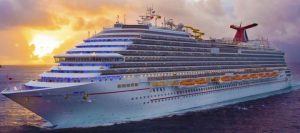 * Nov. 1-7: Clint Howard is the Special Guest for Cruise to Mayberry 15 to the Eastern Caribbean aboard Carnival's Breeze. Also including a boatload of popular Mayberry tribute artists and even an Elvis.
The  cruise departs from of Ft. Lauderdale and makes stops in Nassau, Amber Cove, and Grand Turk and has two fun days at sea. For info, contact Sharon Euliss of  All About Cruises at PWESJE@aol.com or call her at (336) 538-4926.
***
****

News

of

Cast

&

Crew

****
Ron Howard was in Rome in October to present his Pavarotti documentary at the Rome Film Festival. The film has been well received by audiences and critics alike since its official release in June. The film is now available on home formats.
Ron is currently working (as a director and executive producer) for "68 Whiskey," a TV series that is scheduled to premiere on the Paramount Network on January 15. Ron's also in post-production for the documentary Rebuilding Paradise, about the aftermath of the devastating Paradise-Camp fire of 2018. The film is set for its world premiere at the Sundance Film Festival next month.
In indirect news relating to Ron Howard, New England Patriots quarterback Tom Brady and supermodel wife Gisele Bündchen have purchased one of Ron and wife Cheryl's former homes in Greenwich, Conn., for $9 million.
Betty Lynn has been under the weather off and on the last few weeks. She unfortunately had to cancel her regular monthly meet-and-greet session at the Andy Griffith Museum in November, but she's planning to be back for the pre-Christmas session on December 20.
Rodney Dillard and his band did an early-November mini-tour of Florida. They're now geared up for a few dates with their Mayberry Christmas show with David "Mayberry Deputy" Browning. (See Floyd's bulletin board above for details.)
Rodney hopes to have a special new CD of Mayberry-inspired music released sometime during 2020. Get ready to "dance till your stockin's are hot and ravelin'."
Maggie Peterson Mancuso is recovering from a tumble she took in November. She was scheduled to be part of this month's Mayberry Christmas shows, but doesn't expect to be healed enough to travel and perform in time. She's planning to be "back on the truck" for Mayberry appearances in 2020.
.
.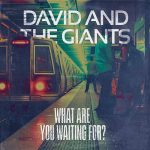 Keith Thibodeaux (Johnny Paul Jason) and his fellow original members of Christian rock group David and the Giants have released their first new studio album since 1989. It's called What Are You Wating For? and contains 11 songs.
Keith and wife Kathy's Ballet Magnificat, a Christian ballet company, has been touring from Texas to West Virginia and other points in the Southeast during the holiday season. They're also gearing up for a tour to Israel in March and a European tour in April and May.
.
Maggie Peterson Mancuso, Ronnie Schell, Jackie Joseph-Lawrence, Keith Thibodeaux and Clint Howard are TAGS cast members who are expected to join Karen Knotts, George Lindsey Jr. and others (including popular Mayberry tribute artists) in Mayberry Man, an independent film written by and to be directed by Stark Howell, son of the late Hoke Howell (Mayberry's Dud Wash). The plan is to launch crowd fundraising in January and start filming in the spring.
Joy Ellison (Effie Muggins, Mary Wiggins and others) is working as dialect coach for two-time Oscar nominee Jessica Chastain for her lead role as Tammy Faye Bakker in The Eyes of Tammy Faye, which has been filming in North Carolina and is expected to be released by Fox Searchlight Pictures next year. (We haven't asked who's handling make-up for the film!)
That's a wrap on our News of Cast & Crew for this issue. Stay tuned for lots more in 2020!
***
Mayberry in Memoriam
We are sad to have news of the passing of four people with Mayberry connections.
Earlie Gilley Jr. passed away on October 27 at age 60. His name is familiar even to Mayberry fans who never met Earlie. His father, Earlie Gilley Sr., was mentioned in several episodes of TAGS.  Earlie Sr.'s wife was the former Virginia Lorraine Beasley, Andy's first cousin on his father's side. (The engagement of Virginia Beasley to Earlie Gilley is mentioned in "Opie's Fortune.")
Generations of Gilleys and other Griffith kin live in and near the Pilot Mountain area of Surry County, N.C. All have had keen interest in TAGS activities, including being supporters of and participants in Mayberry Days. From the earliest years of the Mount Airy festival, Earlie Jr. (and later Earlie III, or simply "3" as he is known to some) played in the Mayberry Days Golf Tournament (now known as The Emmett, in honor of the late Emmett Forrest).
.
It is a family tradition of the Gilleys to be genuinely nice people and of strong religious faith–folks who would do anything to help a neighbor or a stranger.  And Earlie Jr. never met a stranger. He was as friendly a person as anybody could ever hope to meet. As Barney Fife would say, Earlie Jr. (or Earl as he was often called by friends and family) was "kind behind the eyes." Many TAGSRWC members and other Mayberry fans have been blessed to know that firsthand, and consider Earlie Jr. and other members of the extended Gilley family cherished friends.
Our hearts go out to all of Earlie Jr.'s family, including wife Tammy, children Earlie III and Elizabeth, sister Carol (who also lost husband Keith earlier this year) and six grandchildren, including Earlie Gilley IV. You can read the official obituary for Earlie Jr. here.
***
Susie Walsh, devoted longtime partner of Ken Berry (who died December 1, 2018) died on October 31. Jackie Joseph-Lawrence (Mayberry's Sweet Romeena and Ken's ex-wife) lovingly shared the news about Susie's passing online: "Susie was Ken's perfect partner for the last several decades of his life. I always thought of Susie as an angel that gave Ken love, companionship and laughter. (And she got him out of the house!) He adored her and truly enjoyed her family and friends. When he passed, her heart was broken in more pieces than one could count. She carefully made sure that his things were respected and guided them off to appropriate homes where they could continue to be treasured. I have grown very, very fond of Susie and admired her commitment, not only to Ken, but to her career as a stage manager (at the Mark Taper, The Geffen and more…), and her love of the outdoors where she trekked many trails and climbed and walked and ran."
***
Remembering Sam Bobrick
.
It is with great sadness that we report the passing of writer Sam Bobrick, who died in Northridge, Calif., from complications of a stroke on October 11. He was  87.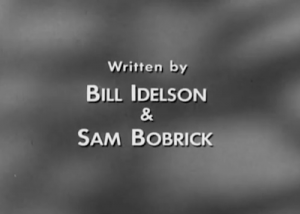 Along with writing partner Bill Idelson, Sam wrote 19 classic episodes of TAGS and 15 episodes of "Gomer Pyle, U.S.M.C." Their first script for TAGS, "The Shoplifters," won a Writers Guild of America Award.
Just a sampling of the classic episodes by the writing duo includes "A Deal Is a Deal," "Barney's Bloodhound," "Barney's Uniform," "Barney Fife, Realtor," "Goober Takes a Car Apart," "The Case of the Punch in the Nose," "The Luck of Newton Monroe" and "The Return of Barney Fife."
Sam Bobrick was born in Chicago on July 24, 1932. Father Jack owned an Army surplus store and mother Minette worked for the U.S. Postal Service. In part due to a sometimes tumultuous life at home and anti-semitic bullying in his neighborhood, Sam spent many of his later childhood years living with his grandparents on their farm in Benton Harbor, Mich.
After high school, Sam continued his studies in junior college, but when studying accounting didn't agree with him, he opted to spend "three years, nine months and 23 days" (who said he couldn't count?!) in the Air Force.
Initially and ironically being assigned to the accounting department, Sam was eventually transferred from numbers to words and put in charge of the library at Clinton County Air Force Base in Wilmington, Ohio. He also began his first writing job as editor of  The Tribe Scribe, a politically incorrect newspaper on base.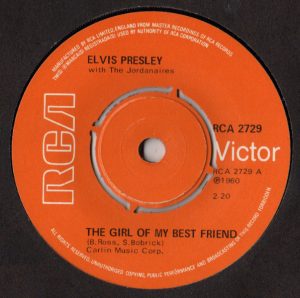 After the Air Force, Sam completed his college studies at the University of Illinois at Urbana-Champaign. He graduated with a degree in Jounalism in 1956 and moved to New York to work as a songwriter. His biggest hit came in 1960 with "The Girl of My Best Friend," which he co-wrote with Beverly Ross and which was a Top 10 hit in England for Elvis Presley and was later a Top 20 hit in the United States for Ray Donner.
With songwriting alone not exactly paying the bills beyond "hot dogs and jelly doughnuts," Sam also worked in the mailroom at ABC and eventually landed small assignments writing for Ray Bolger, Jack Benny and others. He also wrote for radio talk shows and television game shows, including ones hosted by Robert Q. Lewis, who is now largely forgotten but was a modest star of that genre in that era.
It was while writing for game shows that Sam first crossed paths with future TAGS director Alan Rafkin. When one of Robert Q. Lewis' game shows was cancelled, both Sam and Alan made the segue to "Captain Kangaroo," for which Sam wrote and Alan handled behind-the-scenes tasks, including one that became the title of his memoir, Cue the Bunny on the Rainbow. Sam and Alan's careers would intersect many times through the years.
As with so many other writers, work in television eventually led Sam to Los Angeles in 1962. (Talent manager  George Shapiro, who was Carl Reiner's nephew and later would guide the careers of Andy Kaufman and Jerry Seinfeld, told Sam that California was the place he ought to be.) Sam left his apartment in Brooklyn Heights and became the L.A. roommate of writer Sam Denoff, who with writing partner Bill Persky wrote for "The Dick Van Dyke Show" and who together would later create "That Girl" and be involved in other top shows, including several for producers Sheldon Leonard and Danny Thomas.
Shapiro, Denoff and Persky all recommended Sam Bobrick to Bill Idelson, who at the time was looking for a writing partner. (Bill Idelson is also a familiar face in TV reruns, especially for his portrayal of Herman Glimscher in four episodes of "The Dick Van Dyke Show.") The award-winning "Shoplifters"  episode of TAGS was Sam and Bill's first script together. They would go on to become one of the hottest TV comedy  writing teams of the mid-'60s. .
Some of their other early credits included three episodes of "The Flintstones," "Get Smart" (including the Writers Guild award-winner "Viva Smart") and "Bewitched," as well as their 15 episodes of "Gomer Pyle."
On his own, Sam wrote an episode of "Good Morning World" (for executive producer Sheldon Leonard and starring Ronnie Schell and featuring lots of veterans of TAGS behind the scenes).
Sam was part of a large team of writers (including Steve Martin, Ron Clark, Bob Eisenstein, Lorenzo Music and Mason Williams) for 26 episodes  of "The Smothers Brothers Comedy Hour" in 1967-68 season. Sam was nominated for an Emmy for an episode (starring Simon and Garfunkel and featuring Ronnie Schell).
Working with another large team of writers (again including Steve Martin and Ron Clark), Sam shared a third Writers Guild Award for the 1971 "Kraft Music Hall" presentation of  "Alan King's Wonderful World of Aggravations."
Among his work in the 1970s, Sam was creator of "The Paul Lynde Show" and was script supervisor for episodes of "The Tim Conway Comedy Hour." And along with all of his TV writing, Sam was also hard at work on his true passion–writing plays.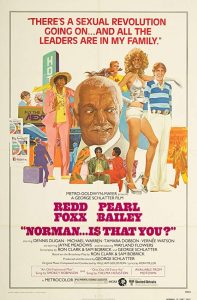 Sam was a prolific playwright. He wrote more than 40 plays (including four co-written with Ron Clark) and was continuing to write until he died. Several of his plays made it to Broadway with stellar casts, but  none ran for longer than 12 shows. All were considered flops. But that didn't deter Sam at all.
In fact, one of his Broadway flops, Norman, Is that You? (which he wrote with Ron Clark and which was directed on Broadway by George Abbott and starred Lou Jacobi and Maureen Stapleton) opened and closed at the Lyceum Theatre in February 1970, but went on to become a hit in regional theater. (Don Knotts and Frank Sutton are among the actors to have played the father in the play.) A production of the play ran for five years in Paris, and it has been produced in more than two dozen countries. "Rowan &  Martin's Laugh-In" bought the film rights, and MGM released a movie version starring Redd Foxx and Pearl Bailey in 1977.
.
Even though Sam's own plays didn't have much success on Broadway, he did help others make it. For example, he was hired to fix the script for The Wiz prior to its wildly successful run on Broadway and beyond.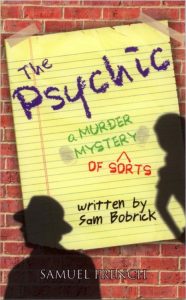 Sam's The Pyschic, a comical murder mystery, won a prestigious Edgar Award from the Mystery Writers of America in 2011.
Sam wrote half a dozen books. So far, one has been published and has had impressive sales: Sheldon and Mrs. Levine, which he wrote with future wife Julie Stein and which was published in 1994. The couple later adapted the book for the stage.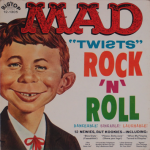 Of all of Sam's legendary work (including two sophomoric comedy music albums for Mad Magazine: Mad Twists Rock 'n' Roll and Fink Along with Mad and a more recent comedy take on country music called Totally Twisted Country ), he might be best remembered beyond the Mayberry city limits for being the creator of the popular TV series "Saved by the Bell," which debuted in 1989 and was a retooled version of  his "Good Morning, Miss Bliss" series the previous TV season.
"Saved by the Bell" was a hit in its original four seasons, from 1989 to 1992, and continued to find even more success in syndication and follow-up productions. (Yet another incarnation of  "Saved by the Bell " is coming in 2020 on NBCUniversal's new Peacock streaming service. Sam will once again earn a creator credit.)
On learning that Sam had passed, former agent and longtime friend George Shapiro posted on Facebook: "My treasured, talented, hilarious friend, Sam Bobrick, just left us, leaving a void in my heart that can never be replaced."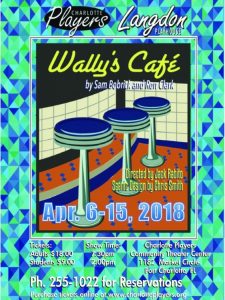 Actor and friend Adam Carl offered this tribute to Sam:  "Sam was, more than anything, a mensch of the highest order. He was a writer who absolutely adored actors (not always a given), and appreciated the contributions they brought to the table. He was never precious or defensive about suggestions or notes; he wanted the work to be the best it could be, and cherished a good idea from no matter where it came. "
Adam Carl continues, "He was a delightful raconteur, a thoughtful and generous host, and never saw milk he couldn't turn into a shake. He was also wickedly and darkly funny. His humor was sometimes barbed, sometimes silly, sometimes absurdist, often self-deprecating. But this above all–he was never ever not funny."
All of us who love "The Andy Griffith Show" are fortunate that Sam Bobrick's journey brought him to Mayberry, a place where he created a lot of hilarious and touching moments that we can enjoy over and over for all time.
Sam married Jeanne Johnson in 1963. They divorced in 1990. He married fellow writer Julie Stein in 2000. In addition to his wife, Sam is survived by daughters Lori and Stefanie, son Joey, brother Edward, sister Carole, two grandchildren, and Albert the Wonder Pug.
.
***
Farewell, Cousin Virgil
.
Actor Michael J. Pollard died of a heart attack in Los Angeles on November 20. He was 80.
Michael played many memorable characters during his distinctive career, including the role of Barney's Cousin Virgil in "Cousin Virgil," Episode 62. (Virgil was one of just a few single-episode characters on TAGS whose name was included in the episode title.)
Michael John Pollard Jr. was born on May 30, 1939, in Passaic, N.J., to parents of Polish heritage–Sonia, a homemaker, and Michael Sr., who worked long hours as a bar manager. Michael grew up in the nearby towns of Clifton and Garfield. He graduated from Montclair Academy, a private boys school in neighboring Montclair.
Michael then became a member of the Actors Studio and studied Method acting with the legendary Lee Strasberg. (Marilyn Monroe was in his class at the Actors Studio and once specifically requested that Michael be the one to do an important scene with her.) He quickly proved to be an actor who could play roles from adorable to creepy, from endearing to menacing, and from hilarious to troubled.
In 1958, at age 19, Michael made his Broadway debut as Joe Glover in Comes a Day (also starring George C. Scott and Larry Hagman). He followed up that performance with the role of Jelly in A Loss of Roses (starring Warren Beatty, with whom Michael would work numerous times during the decades to follow).
His next Broadway show was the smash-hit musical Bye Bye Birdie in 1960-61 with a cast that also included Chita Rivera, Dick Van Dyke, Dick Gautier, Paul Lynde and Kay Medford. Michael originated the non-singing role of Hugo Peabody. The show won four Tony Awards, including Best Musical.
.
Michael would later return to Broadway as Marvin in 1963's Enter Laughing, based on Carl Reiner's semi-autobiographical novel and starring Alan Arkin. Michael would also play Marvin in the 1967 movie version directed by Carl Reiner.
As far back as 1958, Michael had landed small parts in New York-based TV productions and by 1959 was even in a couple of episodes of "Alfred Hitchcock Presents." That same year he was cast as Jerome Krebs, cousin of Bob Denver's Maynard G. Krebs character in "The Many Loves of Dobie Gillis," including one episode with Warren Beatty. (It was thought that Bob Denver was going to have to leave the series after being drafted into the Army. Michael was being introduced to fill the goofball void, but the Army then exempted Bob Denver with a medical waiver, and Michael's character was deemed one goofball too many.)
But it was his performance in Bye Bye Birdie that got Michael's career really soaring toward bigger parts. One of the earliest prominent roles was in fact "Cousin Virgil" in 1962. It was his first starring role in a TV series. Lead roles would turn out to be infrequent for Michael because he became known as a consummate character actor who could do really big things with even small, often quirky, roles.
Michael's stature (5 feet, 6 inches) and baby-faced looks (he was often described as cherubic, impish and even gnome-like) gave him a versatility to play characters far younger than he actually was. At age 19, he received superb reviews for his portrayal of 14-year-old Homer Macauley in a 1959 "DuPont Show of the Month" production of the World War II drama "The Human Comedy." Well into his twenties, he could play adolescent roles.
Some of Michael's notable TV productions after "Cousin Virgil" included "The Lucy Show," "Route 66," "The Baileys of Balboa" (with Clint Howard), "Lost in Space" and "I Spy." He also appeared in "Miri," the landmark episode of "Star Trek" that's also famous among TAGS fans as one of four "Star Trek" episodes to recognizably use the same Forty Acres location exteriors that were used for Mayberry.
.
Michael made a few movies during the early and mid-1960s, notably Hemingway's Adventures as a Young Man (1962), Disney's Summer Magic (with Hayley Mills and Burl Ives) and a small part in 1966's The Russians Are Coming! The Russians Are Coming! (starring Carl Reiner and featuring lots of familiar Mayberry faces) and also that film adaptation of Reiner's Enter Laughing.
.
All of these parts led to Michael's role of a lifetime, his performance as C.W. Moss in director Arthur Penn's 1967 classic, Bonnie and Clyde. He was nominated for Best Actor in a Supporting Role. The film, which once again reunited Michael with Warren Beatty, was nominated for 10 Oscars and won two. (The film also featured Mayberry's Denver Pyle, Dub Taylor and Owen Bush.)
.
Mayberry Trivia: Estelle Parsons, Michael's fellow Oscar nominee in Bonnie and Clyde, was mentioned on TAGS in "Wedding Bells for Aunt Bee" (Episode 58), which originally aired the same month as "Cousin Virgil." At the time she was mentioned in Mayberry, Parsons had few TV or film credits and was just beginning her long, distinguished Broadway career, so she would've been virtually unknown to most TV viewers. Writer Harvey Bullock, who was a friend (both wrote for the "Today" show in the 1950s), dropped her name into the script by having Aunt Bee ask Andy if he had asked Estelle Parsons to the dance. Parsons received her Oscar for Bonnie and Clyde in 1968 (and was nominee again for Rachel, Rachel the next year). She also has earned four nominations for a Tony Award. And TV fans today might know her best as Beverly Harris, Roseanne's mother on "Roseanne" and "The Conners."
.
But back to Michael Pollard (there's nothing like having your memorial tribute interrupted for Mayberry trivia time!). After his Oscar nomination (and also winning a BAFTA Award, the British equivalent of an Academy Award, for Most Promising Newcomer to Leading Film Roles), Michael landed meaty roles, including title characters in Little Fauss and Big Halsy (1970) opposite Robert Redford (Halsy) and as perhaps the best portrayal ever of Billy the Kid in Dirty Little Billy (1972.) Other notable movies included Sunday in the Country (1974) with Ernest Borgnine and Melvin and Howard (1980).
Michael continued to stay busy in productions for both movies and TV. But years of reveling with alcohol and drugs had taken their toll. Parts became less significant and typecast as quirky–sometimes in productions of less prestige. There were a few highlights along the way, including as a volunteer firefighter in Roxanne (1987) with Steve Martin, Scrooged (1988) with Bill Murray and 1990's Dick Tracy with his old pal Warren Beatty (who starred as Dick Tracy and directed) and a rainbow of A-list actors and character actors, plus Madonna.
Though Michael had a surge of acting work in the early 1990s, his career tailed off to just the occasional role during the next 25 years. And while none of his later work reached the heights of his acclaim in the 1960s and early 1970s, he remained a legendary and highly respected talent. (Even though his middle name was Andrew, Michael J. Fox chose the middle initial "J." to use professionally as an homage to Michael J. Pollard.)
Whether in Mayberry or movies, Michael J. Pollard provided indelible performances that are sure to endure. His Cousin Virgil may not have been a character who enjoyed being watched while he worked, but audiences will never stop watching and enjoying Cousin Virgil, C.W. Moss and many other roles by this master of his craft.
Michael is survived by daughter Holly from his first marriage to Beth Howland (waitress Vera on TV's "Alice") and son Axel Emmett from his second marriage to Annie Tolstoy.
****

Mayberry

on

the

Web

****

The iMayberry Community
This TAGSRWC online group is organized and overseen by webmaster Allan "Floyd" Newsome with big help from Keith "Col. Harvey" Brown. You can check out the fun of this online community and sign up for free at: http://imayberrycommunity.com.
The iMayberry Community complements our other online activities, including our main www.imayberry.com page, podcasts, Facebook pages, online newsletters (such as The eBullet!), weaversdepartmentstore.com and chat rooms.
"Two Chairs, No Waiting" is our weekly podcast of TAGS news, interviews and pretty much whatever happens to be going on in and around Mayberry. It's hosted by Allan Newsome.
There's a new episode every Tuesday (and you can watch and listen live during tapings on Monday evenings). As of this week, there have been 560 episodes since Allan started doing the podcast just over a decade ago! Past episodes are in an online Archives in case you want to listen to or view classic installments you've missed.
And you'll also find links on the podcast's regular web page to a couple of other outstanding Mayberry-related podcasts: Burke on Mayberry (hosted by TAGSRWC's Kevin Burke) and the Mayberry Bible Study Podcast (again hosted by Allan Newsome).
TAGSRWC's official page on Facebook now has over 250,000 Likes! You can find us at www.facebook.com/tagsrwc. If you haven't already dropped by the page, we hope you'll check it out sometime when you have the chance. We invite you to become a TAGSRWC Facebook Friend!
We also have links in our "Liked by this Page" section to the pages of several TAGSRWC chapters on Facebook (including the Gomer and Goober Pyle Comic Book Literary Guild), as well as to Facebook pages of Mayberry Days, the Andy Griffith Museum, TAGS actors and others.
Even Ben Weaver has his own Facebook page at www.facebook.com/weaversdepartmentstore.  It features all the latest in Mayberry items and merchandise news.
And while online this time of year, be sure to check out Charlie Monk's wonderful recitation of "Andy & Opie Christmas" on YouTube. It has become a Mayberry-style holiday tradition. It's a nostalgic 4 minutes and 22 seconds that's sure to get you in the Christmas spirit.
***
  

****

Post

Note

****
Between issues of our Weaver's Newsletter, keep up with the happenings in Mayberry with the daily "Who's Been Messin' Up the Bulletin Board?" Digest. It's a free subscriber list that consists entirely of comments, news flashes, and questions and answers from subscribers. You can sign up for that list by going to the "Mailing Lists" link at www.tagsrwc.com.
TAGSRWC also publishes The eBullet in alternate months to Weaver's Newsletter. The eBullet is the online successor to our longtime printed newsletter, The Bullet. Like Weaver's Newsletter, The eBullet is free. It includes some of the same news as Weaver's Newsletter, but generally with more features and depth and a little less emphasis on merchandise news. To sign up, go to: www.tagsrwc.com/ebullet.
SPECIAL NOTICE:  The eBullet switched to a new e-mail notification system in 2018.  (There were ongoing glitches with the previous system of distributing the newsletter itself by e-mail. We had the happy problem of having too big of a newsletter and more subscribers than the distribution system could handle!)
Unfortunately, the switch requires those who were already subscribers at the time of the switch to resubscribe. Fortunately, it's as easy as typing in your e-mail address and clicking a button, and then clicking a button in the follow-up confirmation e-mail sent to you. Here again is the link: www.tagsrwc.com/ebullet. Everything else about The eBullet remains the same–including being free!
TAGSRWC's other main vehicle for Mayberry information is simply our website at www.tagsrwc.com (and its sister site www.iMayberry.com). Both sites have extensive content and links for just about everything a Mayberry fan might be looking for.
The next issue of Weaver's Newsletter is slated for February, and the next eBullet will be published in January to kick off the 60th Anniversary Year of The Andy Griffith Show!
***

.
***
Printer Friendly Version