Weaver's Newsletter August 2019
Weaver's Newsletter        
An Online newsletter of
"The Andy Griffith Show" Rerun Watchers Club (TAGSRWC)
August 2019
.
Welcome to our August Weaver's Newsletter, our fourth edition for 2019! There's a lot of news and happenings. We'll start with some highlights in store at Weaver's.
**** Merchandise Update ****
You'll find a huge variety of new items, best-sellers and hard-to-find collectibles online at TAGSRWC's Weaver's Department Store.
Here are a couple of new items for starters:
.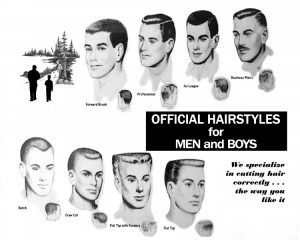 $12.00
Just in time for those back-to-school haircuts, Mr. Weaver has been working with Floyd to bring you a recreation of the "Official Hair Styles for Men and Boys" print that hangs in Floyd's Barbershop. (They're hair styles and they're "official"!)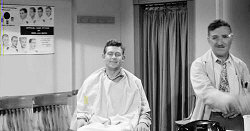 The print is 16″ x 20″ on heavyweight stock. The print will be shipped in an art tube to protect it during shipment.
The print includes a recreation of the sample hair styles offered at Floyd's shop and a scene representative of a certain man and his son walking home from the fishin' hole in the top left corner. Get a copy for yourself and some for the whole crew!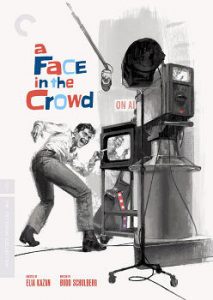 $28.00
This critically acclaimed 1957 movie (also starring Walter Matthau and Patricia Neal and directed by Elia Kazan) was Andy Griffith's first film. Many people feel it's Andy's best acting work outside of TAGS, though his Lonesome Rhodes character is a far cry from Andy Taylor.
Special Features of this new (April 2019) release:
* Newly restored 4K digital transfer
* New interview with Ron Briley, author of The Ambivalent Legacy of Elia Kazan
* Facing the Past, a 2005 documentary featuring Andy, Patricia Neal and Anthony Franciosa, screenwriter Budd Schulberg, and film scholars Leo Braudy and Jeff Young
* Trailer
*  An essay by critic April Wolfe, excerpts from director Elia Kazan's introduction to the film's published screenplay and a 1957 New York Times Magazine profile of Andy Griffith
***
Weaver's now has more than 50 different T-shirt designs to choose from!
 
 
Suit yourself to a Summertime Tee!
***
$32.00
Get ready for a picnic or game-day tailgating with one of our comfy fleece blankets. Or maybe just snuggle up on that couch Goober was telling us about.
This blanket is 100% polyester made from soft napped insulating polar fleece and measures 36 in. x 58 in. The Fishin' Hole design is on one side with the reverse being a soft white fleece. Easy to wash and quick drying. We also have fleece blankets in two other designs, both featuring Barney.
And we have accessories pouches for this and that in the popular Fishin' Hole, Barney Face, and Lawmen designs.
***
***
You'll find these items and much more (including  CDs, DVDs, Blu-ray discs, collectibles, tin signs, artwork and items for vehicles) online at weaversdepartmentstore.com. (Or just go to www.imayberry.com and click on one of the orange and blue Weaver's buttons at the top.)
And there's more!  We have caps, Goober beanies, stickers, deputy patches and both Mayberry Sheriff and Mayberry Deputy badges.
***
And remember that your purchases from Weaver's help support Mayberry events and Mayberry-related charitable causes all year long at locations all around the country. Those sales also help keep our online Mayberry newsletters and communities available to everybody free of charge. As always, thank you for shopping at Weaver's! We really appreciate it!
Floyd's

Barbershop
Bulletin

Board




&




Event

Calendar
.
The Andy Griffith Museum, featuring the late Emmett Forrest's amazing collection of Andy Griffith memorabilia, is open daily in Mount Airy, N.C. For info, visit the website at www.andygriffithmuseum.org or call (336) 786-1604.
* Aug. 16: Betty Lynn greets fans at the Andy Griffith Museum 1:00-3:00 p.m. She will have 8 x 10 photos available for autographing ($10). For info, visit the website at www.andygriffithmuseum.org or call (336) 786-1604.
* Aug. 29: Make plans to join friends of Betty Lynn at The Loaded Goat in downtown Mount Airy, N.C., at 5:30pm for Betty Birthday Bash. Space is limited. Call (336) 755-3627 to make your reservation (attendees cover their own expenses). Make sure to tell the staff at The Loaded Goat that you are reserving a spot for Betty Lynn's Birthday. Note: If it's already close to Aug. 29th when you're reading this, there's a good chance the party is already completely booked.
.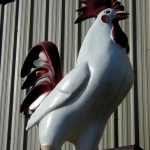 * Sept. 19: Karen Knotts performs "Tied Up in Knotts" at a luncheon show from 1:30 to 3:30 at Wright's Chicken Farm Restaurant in Harrisville, R.I. The cost is $69 for the all-inclusive round-trip motorcoach that is part of part of a group tour, or $45 for just the luncheon and show (drive yourself). For more info visit www.travelgrouptrips.com.
* Sept. 20: Betty Lynn greets fans at the Andy Griffith Museum 1:00-3:00 p.m. She will have 8 x 10 photos available for autographing ($10). For info, visit the website at www.andygriffithmuseum.org or call (336) 786-1604.
***
* Sept. 23-29: 30th Annual Mayberry Days in Mount Airy, N.C. Tickets are already available for many of the week's events, including for concerts by Rodney Dillard & the Dillard Band and by LeRoy "Mack" McNees & Friends, a presentation by Ronnie Schell (two episodes and Duke Slater on "Gomer Pyle, U.S.M.C.") of his Comedy Revue and Special Tribute to Andy Griffith, and a presentation of "A Deputy's Daughter" by Karen Knotts (daughter of Don).
.
.
Other TAGS stars confirmed so far include Mount Airy's own Betty Lynn (Thelma Lou), Maggie Peterson Mancuso (Charlene Darling), Clint Howard (Leon), Keith Thibodeaux (Opie's pal Johnny Paul Jason), Dennis Rush (Opie's pal Howie), Joy Ellison (Mary Wiggins and five others), Margaret Kerry (Bess Muggins and Helen Scobey), Calvin Peeler (Martin Barton on "Mayberry R.F.D."; his first-ever Mayberry event), Gary Nelson (director of "Malcolm at the Crossroads" episode; his first Mayberry Days) and Bruce Bilson (assistant director for Seasons 1 and 2).
Also attending will be Bettina Linke (wife of associate producer Richard O. Linke), Laura Hagen (wife of music director Earle Hagen), Dreama Denver (wife of Bob "Gilligan" Denver, who played Dud Wash in "Divorce Mountain Style") and Stark Howell (son of Hoke Howell, who played Dud Wash in two episodes).
Tickets are also available for The Emmett Golf Tournament (and the dinner and entertainment featuring comedian Henry Cho), performances by Ballet Magnificat (Christian ballet company operated by Kathy and Keith Thibodeaux), country music star Collin Raye, bluegrass award-winners The Grascals, the bluegrass comedy of The VW Boys, plus The Embers, Envision and Legacy Motown Revue, as well as comedy performances by John Floyd (The Mouth of Mayberry) and James Gregory ("The Funniest Man in America"). Tickets are also available for Professor Brower's Lecture with Bruce Bilson/TAGSRWC Meeting and Colonel Tim's Talent Time. Also attending this year is Dick Atkins, producer of Murder in Coweta County, starring Andy Griffith and Johnny Cash, and directed by Gary Nelson.
Other guest stars and much more are TBA.  For advance tickets (order early and get those extra-good seats!), visit www.mayberrydays.com. And of course, many parts of Mayberry Days, including assorted contests and performances and the parade, don't require a ticket.
* Oct. 12: Rodney Dillard & the Dillard Band bring their Mayberry Moments show to Marion, Va., as part of the "Song of the Mountains" TV show.
* Nov. 2-7: Cruise to Mayberry 14 sets sail with Ronnie Schell (two episodes of "The Andy Griffith Show" and also Duke Slater on "Gomer Pyle, U.S.M.C.") and Dixie Griffith (daughter of Andy) and a boatload of Mayberry tribute artists aboard Carnival's Sunshine from Charleston to Nassau and Half Moon Cay in the Bahamas. For good measure, Elvis impersonator Wayne Euliss and bluegrass band Cane Mill Road will also entertain.
For more info, e-mail cruise organizer Sharon Euliss of All About Cruises at PWESJE@aol.com or call her at (336) 538-4926.
***
**** News of Cast & Crew ****
Ron Howard is well into filming Hillbilly Elegy, which has been on location in the Atlanta area and which has moved to locations in Ohio this month. The film with a cast including Amy Adams, Glenn Close and TAGS alum Bo Hopkins, is expected to be released by Netflix in 2020.
.
.
Ron is onboard to direct his first animated feature film, The Shrinking of Treehorn, based on the beloved 1971 children's book written by Florence Parry Heide with drawings by Edward Gorey. The film is a joint project between Imagine Entertainment and Australia-based Animal Logic. It'll be distributed by Paramount.

A recent New York Times article about Ron and Imagine Entertainment partner Brian Grazer discusses their company's history, current projects and game plan for the future.
Apple Seed, a film written with Rance Howard in mind for the lead role, kicked off opening night of the 22nd Dances With Films festival at the TCL Chinese Theater in Hollywood on June 16. The film also features Clint Howard, who joined other members of the cast and crew in discussing the film and Rance's legacy prior to the screening.
Clint said about the film and his dad,  "It was such a blessing. Dad could always shine as a character actor, and he always came prepared, always rehearsed everything." He added, "He dreamed of it, he did it, he did all the looping and then he passed away."  (Apple Seed is available on DVD.)
In July, Clint took an afternoon trip with lifelong friend Stark Howell (son of Hoke "Dud" Howell) to the Franklin Canyon Reservoir, the location for filming the opening (and closing) credits and other TAGS scenes. As hard as it may be to believe, Clint didn't recall previously ever visiting there. Here's a link to the four-minute video of their visit, which Stark posted on his Mayberry Man page on Facebook. (Also, at the very end  of this issue, check out the link to the short rock-skipping video that Ron Howard posted online last month.)
Betty Lynn drew a huge crowd of fans (including the N.C. Secretary of State and dignitaries from Thailand) wanting to visit with her and get her autograph at her monthly autograph session at Mount Airy's Andy Griffith Museum. And she's scheduled to be back on August 16, and then also celebrate her birthday on Aug. 29 (see Floyd's calendar above for details about the party at The Loaded Goat restaurant).
.
.
The Kentucky Colonels (who earlier, including for their two TAGS episodes in 1961, were billed as The Country Boys) will be inducted into the International Bluegrass Music Hall of Fame on September 26. (Late band member Clarence White was also posthumously inducted individually in 2016, and bandmate/brother Roland White was individually inducted in 2017.) LeRoy Mack McNees of the group will be performing at Mayberry Days the day after the induction ceremony! Congratulations to all of the band members on this well-deserved honor!
Amid touring her "Tied Up in Knotts" and "A Deputy's Daughter" shows this year, Karen Knotts (daughter of Don) had a very successful stand-up comedy show in the Los Angeles area in July.
George Lindsey Jr. has released a new 3-song CD called George Lindsey Jr. and Friends: Songs on the Patio. A music video is being pondered for one of the songs. George is also playing a gold prospector in a sci-fi movie called Angel Girl. (Spoiler alert: His character's prospects aren't golden.) And George is also performing his Western comedy show at the Ventura County Fair this month. Giddy-up!
***
We're sad to report the passing of actor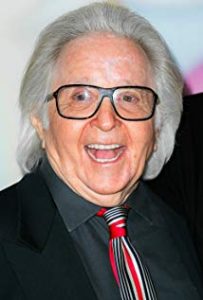 Arte Johnson, who died of heart failure at Cedars-Sinai Hospital in Los Angeles in the early morning of July 3. He had been undergoing treatment for bladder and prostate cancer for three years. He was 90 years old.
Arte, best known for his iconic performances on "Rowan & Martin's Laugh-In," portrayed the unnamed hotel clerk in 1962's "Andy and Barney in the Big City" (Episode 57). His was a small, but memorable scene, because his encounter with Barney elicited the explanation to Andy that registering at the hotel as Barney Fife, M.D., was short for Barney Fife, Mayberry Deputy.
Born Arthur Stanton Eric Johnson to parents Abraham Lincoln Johnson (an attorney) and Edythe Mackenzie (Goldberg) Johnson on January 29, 1929, Arte (a nickname sometimes reported to be derived from a playbill typo that billed him as Art E. Johnson) attended the University of Illinois at Urbana-Champaign, where he worked at the campus radio station with brother Coslough (later an Emmy-winning comedy writer) and was graduated with a degree in radio journalism in 1949.
After graduation, Arte initially pursued an advertising career in Chicago, but soon moved to New York to take an entry-level job with Viking Press. On a lark at lunch one day, he auditioned for a role on Broadway in Gentlemen Prefer Blondes in late 1949 and got a small part (along with Mayberry's Howard Morris and Reta Shaw).
By the mid-1950s, Arte was staying busy in a wide variety of roles for New York-based TV shows and also was performing comedy in local nightclubs as well as in the Poconos.
In 1955, Arte was a member of the cast of the Off-Broadway production of The Shoestring Revue. And in 1957, he was a replacement actor to play Ben Whitledge (the role originated on Broadway by Roddy McDowall) toward the end of the Broadway run of No Time for Sergeants.
His early TV performances ranged from single episodes in small parts in "The Danny Thomas Show" and "December Bride" to recurring roles, including four episodes as Stanley Schreiber in "It's Always Jan" (1955-56) and seven episodes as Bascomb Bleacher Jr in "Sally" (1958).
.
.
Arte became more of a familiar face (and voice) in the 1960s with his guest appearances in top shows such as "The Twilight Zone," "McHale's Navy," "The Dick Van Dyke Show," "The Donna Reed Show" and TAGS. He was also featured as Cpl. Lefkowitz in 18 episodes of NBC's now almost forgotten "Don't Call Me Charlie" in 1962-63.
Arte's big break and his place as a legend of TV history came when the pilot for "Laugh-In" aired in September 1967. He is forever beloved for his portrayal of Wolfgang Busch, the ever-wary German soldier, who's trademark "Ver-r-r-ry interesting" was a running gag throughout the series.
Arte also created the character of Tyrone F. Horneigh, the mumbling old man who would routinely encounter Ruth Buzzi's spinster Gladys Ormphby sitting on a park bench. Tyrone would inevitably utter some comment that caused Gladys to start whopping him with her handbag.
.
.
Other popular characters by the master of dialects included the ever-enchanted Rabbi Shankar and a kooky Russian named Piotr Rosmenko. In his four seasons on "Laugh-In," Arte was usually the one in the yellow raincoat riding the tricycle (and always tipping over) in a popular recurring segment. Arte won an Emmy for his "Laugh-In" performances in 1969 and was also nominated in 1970 and 1971.
During and after "Laugh-In," Arte maintained an incredibly full career as an actor in shows ranging from "I Dream of Jeannie" to "Night Gallery" and from "The Dukes of Hazzard" to "Murder, She Wrote."  He appeared as Clive Richlin in 14 episodes of "Glitter" in 1984-85 and sailed in 8 episodes of "The Love Boat" between 1977 and 1984.
Especially during the 1970s, Arte was fixture on variety shows and virtually every celebrity game show made, including nearly 100 episodes of "Hollywood Squares" alone.
Arte was, however, busiest with voice-over work. He was in countless animated shows, including as the voice of Weerd in "The 13 Ghosts of Scooby-Doo" in 1985, 34 episodes of "The Flintstone Kids" (1986-88), as Devil Smurf and other voices in "The Smurfs" from 1983 to 1988, "The Animaniacs" in the 1990s and, in his last role before retiring, as Virman Vundabar in "Justice League Unlimited" in 2005.
Arte also performed in numerous commercials and did voice work for more than 80 audiobooks, including best-sellers by writer Dave Barry. He returned to Broadway in 1997 to perform several roles  for a three-month run the Leonard Bernstein musical Candide at the Gershwin Theatre.
Arte was in other plays, including a 1985 production of Wally's Café (a play co-written by ace TAGS writer Sam Bobrick) at the Cape Playhouse in Dennis, Mass.
.
Arte is survived by his wife of 51 years, Gisela, and by his brother, Coslough Johnson. There are no plans for formal funeral services, but Arte's ashes will be taken to Hawaii for a private ceremony. In lieu of flowers, Arte's family is requesting donations be made to Actors & Others for Animals, Best Friends or to cancer research.
Beyond helping reveal the vital information of what the M.D. stood for after Barney's name, there can be no doubt that Arte Johnson always left us laughin' and led a very interesting life.  Ver-r-r-ry interesting indeed!
**** Mayberry on the Web ****

The iMayberry Community
This TAGSRWC online group is organized and overseen by webmaster Allan "Floyd" Newsome with big help from Keith "Col. Harvey" Brown. You can check out the fun of this online community and sign up for free at: http://imayberrycommunity.com.
The iMayberry Community complements our other online activities, including our main www.imayberry.com page, podcasts, Facebook pages, online newsletters (such as The eBullet!), weaversdepartmentstore.com and chat rooms.
"Two Chairs, No Waiting" is our weekly podcast of TAGS news, interviews and pretty much whatever happens to be going on in and around Mayberry. It's hosted by Allan Newsome.
There's a new episode every Tuesday (and you can watch and listen live during tapings on Monday evenings). As of this week, there have been 543 episodes since Allan started doing the podcast just over a decade ago! Past episodes are in an online Archives in case you want to listen to or view classic installments you've missed.
.
.
And you'll also find links on the podcast's regular web page to a couple of other outstanding Mayberry-related podcasts: Burke on Mayberry (hosted by TAGSRWC's Kevin Burke; check out the latest installment on Aug. 8 ) and the Mayberry Bible Study Podcast (again hosted by Allan Newsome).
TAGSRWC's official page on Facebook has over 245,000 Likes! You can find us at www.facebook.com/tagsrwc. If you haven't already dropped by the page, we hope you'll check it out sometime when you have the chance. We invite you to become a TAGSRWC Facebook Friend!
We also have links in our "Liked by this Page" section to the pages of several TAGSRWC chapters on Facebook (including the Gomer and Goober Pyle Comic Book Literary Guild, which has interesting history contributions by member Randy Turner), as well as to Facebook pages of Mayberry Days, the Andy Griffith Museum, TAGS actors and others.
Even Ben Weaver has his own Facebook page at www.facebook.com/weaversdepartmentstore.  It features all the latest in Mayberry items and merchandise news.
***
   **** Post Note ****
Between issues of our Weaver's Newsletter, keep up with the happenings in Mayberry with the daily "Who's Been Messin' Up the Bulletin Board?" Digest. It's a free subscriber list that consists entirely of comments, news flashes, and questions and answers from subscribers. You can sign up for that list by going to the "Mailing Lists" link at www.tagsrwc.com.
TAGSRWC also publishes The eBullet in alternate months to Weaver's Newsletter. The eBullet is the online successor to our longtime printed newsletter, The Bullet. Like Weaver's Newsletter, The eBullet is free. It includes some of the same news as Weaver's Newsletter, but generally with more features and depth and a little less emphasis on merchandise news. To sign up, go to: www.tagsrwc.com/ebullet.
SPECIAL NOTICE:  The eBullet switched to a new e-mail notification system in 2018.  (There were ongoing glitches with the previous system of distributing the newsletter itself by e-mail. We had the happy problem of having too big of a newsletter and more subscribers than the distribution system could handle!)
Unfortunately, the switch requires those who were already subscribers at the time of the switch to resubscribe. Fortunately, it's as easy as typing in your e-mail address and clicking a button, and then clicking a button in the follow-up confirmation e-mail sent to you. Here again is the link: www.tagsrwc.com/ebullet. Everything else about The eBullet remains the same–including being free!
TAGSRWC's other main vehicle for Mayberry information is simply our website at www.tagsrwc.com (and its sister site www.iMayberry.com). Both sites have extensive content and links for just about everything a Mayberry fan might be looking for.
The next issue of Weaver's Newsletter is slated for October, and the next eBullet (our pre-Mayberry Days issue) will be published in mid-September.
***

.
.
***
Printer Friendly Version