Weaver's Newsletter June 2019
Weaver's Newsletter        
An Online newsletter of
"The Andy Griffith Show" Rerun Watchers Club (TAGSRWC)
June 2019
.
Welcome to our Early Summer Weaver's Newsletter, our third edition for 2019! There's a lot of news and happenings. We'll start with some highlights in store at Weaver's.
**** Merchandise Update ****
You'll find a huge variety of new items, best-sellers and hard-to-find collectibles online at TAGSRWC's Weaver's Department Store.
Here are a couple of new items for starters: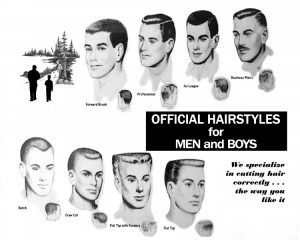 New! $12.00
Just in time for those summer haircuts, Mr. Weaver has been working with Floyd to bring you a recreation of the "Official Hair Styles for Men and Boys" print that hangs in Floyd's Barbershop. (They're hair styles and they're "official"!)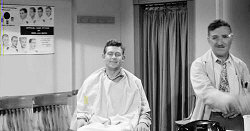 The print is 16″ x 20″ on heavyweight stock. The print will be shipped in an art tube to protect it during shipment.
The print includes a recreation of the sample hair styles offered at Floyd's shop and a scene representative of a certain man and his son walking home from the fishin' hole in the top left corner.  Get a copy for yourself and some for the whole crew!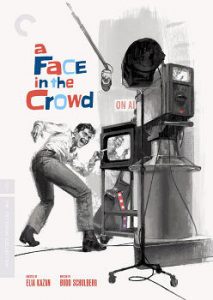 New Release! $28.00
This critically acclaimed 1957 movie (also starring Walter Matthau and Patricia Neal and directed by Elia Kazan) was Andy Griffith's first film. Many people feel it's Andy's best acting work outside of TAGS, though his Lonesome Rhodes character is a far cry from Andy Taylor.
Special Features of this brand new (April 2019) release:
* Newly restored 4K digital transfer
* New interview with Ron Briley, author of The Ambivalent Legacy of Elia Kazan
* Facing the Past, a 2005 documentary featuring Andy, Patricia Neal and Anthony Franciosa, screenwriter Budd Schulberg, and film scholars Leo Braudy and Jeff Young
* Trailer
*  An essay by critic April Wolfe, excerpts from director Elia Kazan's introduction to the film's published screenplay and a 1957 New York Times Magazine profile of Andy Griffith
***
Weaver's now has more than 50 different T-shirt designs to choose from!
 
 
Suit yourself to a Summertime Tee!
***
$32.00
Get ready for a picnic with one of our comfy fleece blankets. Or maybe just snuggle up on that couch Goober was telling us about.
This blanket is 100% polyester made from soft napped insulating polar fleece and measures 36 in. x 58 in. The Fishin' Hole design is on one side with the reverse being a soft white fleece. Easy to wash and quick drying. We also have fleece blankets in two other designs, both featuring Barney.
And we have  accessories pouches for this and that in the popular Fishin' Hole, Barney Face, and Lawmen designs.
***
Miss Crump's Summer Reading
We have all kinds of great books about Mayberry that are perfect for relaxed reading during the summer. Just get a nice cool glass of lemonade or sweet tea, sit in your rocker or porch swing or under a shady tree (or indoors with air conditioning!), and sit back and read interesting things about Mayberry.
If you nod off for a snooze now and then while you're at it, that's O.K.  Floyd even recommends it. And if you work up an appetite after all that heavy reading, we've got a wide variety of Mayberry and pop culture cookbooks, too.
***
You'll find these items and much more (including  CDs, DVDs, Blu-ray discs, collectibles, tin signs, artwork and items for vehicles) online at weaversdepartmentstore.com. (Or just go to www.imayberry.com and click on one of the orange and blue Weaver's buttons at the top.)
And there's more!  We have caps, Goober beanies, stickers, deputy patches and both Mayberry Sheriff and Mayberry Deputy badges.
***
And remember that your purchases from Weaver's help support Mayberry events and Mayberry-related charitable causes all year long at locations all around the country. Those sales also help keep our online Mayberry newsletters and communities available to everybody free of charge. As always, thank you for shopping at Weaver's! We really appreciate it!
Floyd's

Barbershop
Bulletin

Board




&




Event

Calendar
.
The Andy Griffith Museum, featuring the late Emmett Forrest's amazing collection of Andy Griffith memorabilia, is open daily in Mount Airy, N.C. For info, visit the website at www.andygriffithmuseum.org or call (336) 786-1604.
* June 12: Rodney Dillard & the Dillard Band perform at the Bean Blossom Bluegrass Festival in Bean Blossom, Ind.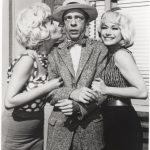 * June 15: Mayberry 101 author Neal Brower kicks off his summer lecture series about TAGS with a discussion of the "Fun Girls" episode ("Hello, doll!"), starting at 2 p.m., in the Andy Griffith Museum Theatre in Mount Airy, N.C. Admission is included with Andy Griffith Museum admission ($8 for adults, $6 for ages 12 and under). Visit www.andygriffithmuseum.org or call (336) 786-1604.
* June 15: Roland White and his band perform at 9 p.m. at the Station Inn in Nashville, Tenn.
* June 21: Betty Lynn greets fans at the Andy Griffith Museum 1:00-3:00 p.m. She will have 8 x 10 photos available for autographing ($10). For info, visit the website at www.andygriffithmuseum.orgor call (336) 786-1604.
* July 13 and 14: The Roland White Band performs at the 9th Annual Bluegrass on the Green in Frankfort, Ill.
* July 19: Betty Lynn greets fans at the Andy Griffith Museum 1:00-3:00 p.m. She will have 8 x 10 photos available for autographing ($10). For info, visit the website at www.andygriffithmuseum.orgor call (336) 786-1604.
* July 19-21: 7th Annual Mayberry Meet-Up in Mount Airy, N.C.  Here's the link to more info on the event's Facebook page, and here's a link (also on the Facebook page) to the online registration form. The event coincides nicely (and not by accident) with Betty Lynn's meet-and-greet at the Andy Griffith Museum on Friday (see above) and Neal Brower's lecture at the Museum on Saturday (see below).
.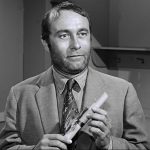 * July 20: Mayberry 101 author Neal Brower's second summer lecture about TAGS finds him talking about "The Education of Ernest T. Bass," starting at 2 p.m., in the Andy Griffith Museum Theatre in Mount Airy, N.C. Admission is included with Andy Griffith Museum admission ($8 for adults, $6 for ages 12 and under). Visit www.andygriffithmuseum.org or call (336) 786-1604.
* July 27: Rodney Dillard and the Dillard Band perform at Hazzard Fest at Rogersville City Park in Rogersville, Tenn. For info, visit www.hazzardfest.com.
* Aug. 10: Mayberry 101 author Neal Brower wraps up his summer lecture series about TAGS with a discussion of the "Andy's English Valet" episode, starting at 2 p.m., in the Andy Griffith Museum Theatre in Mount Airy, N.C. Admission is included with Andy Griffith Museum admission ($8 for adults, $6 for ages 12 and under).
Visit www.andygriffithmuseum.org or call (336) 786-1604.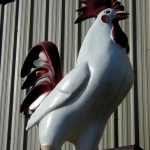 * Sept. 19: Karen Knotts performs "Tied Up in Knotts" at a luncheon show from 1:30 to 3:30 at Wright's Chicken Farm Restaurant in Harrisville, R.I. The cost is $69 for the all-inclusive round-trip motorcoach that is part of part of a group tour, or $45 for just the luncheon and show (drive yourself). For more info visit www.travelgrouptrips.com.
***
* Sept. 23-29: 30th Annual Mayberry Days in Mount Airy, N.C. Tickets are already available for many of the week's events, including for concerts by Rodney Dillard & the Dillard Band. LeRoy "Mack" McNees & Friends, and a presentation of "A Deputy's Daughter" by Karen Knotts.
.
.
Tickets are also available for The Emmett Golf Tournament (and the dinner and entertainment featuring comedian Henry Cho), concerts by Collin Raye, The Grascals, The VW Boys, The Embers, Envision and Legacy Motown Revue, as well as comedy performances by John Floyd (The Mouth of Mayberry) and James Gregory ("The Funniest Man in America"). Tickets are also available for Professor Brower's Lecture/TAGSRWC Meeting and Colonel Tim's Talent Time.
Other guest stars and much more are TBA.  For advance tickets (order early and get those extra-good seats!), visit www.mayberrydays.com. And of course, many parts of Mayberry Days, including assorted contests and performances and the parade, don't require a ticket.
* Oct. 12: Rodney Dillard & the Dillard Band bring their Mayberry Moments show to Marion, Va., as part of the "Song of the Mountains" TV show.
* Nov. 2-7: Cruise to Mayberry 14 sets sail with Ronnie Schell (two episodes of "The Andy Griffith Show" and also Duke Slater on "Gomer Pyle, U.S.M.C.") and Dixie Griffith (daughter of Andy) and a boatload of Mayberry tribute artists aboard Carnival's Sunshine from Charleston to Nassau and Half Moon Cay in the Bahamas. For good measure, Elvis impersonator Wayne Euliss and bluegrass band Cane Mill Road will also entertain.
For more info, e-mail cruise organizer Sharon Euliss of All About Cruises at PWESJE@aol.com or call her at (336) 538-4926.
***
**** News of Cast & Crew ****
Ron Howard, as usual, has many projects underway both as director and producer. He has been making the media rounds publicizing his Pavarotti documentary, which premiered as a Fathom Event in about 600 theaters on June 4 ahead of its general release in theaters on June 7.
Ron is also well into pre-production work on Hillbilly Elegy (in conjunction with Netflix and Ron's Imagine Entertainment). Amy Adams, Glenn Close, Haley Bennett and Gabriel Basso are among the actors signed on for the movie so far. Likely filming locations include Ohio and a few places in Georgia, including Macon.
.
.
In addition, Ron and Imagine are working with CBS Studios to produce 68 Whiskey, a dark comedy about military operations in Afghanistan that has shifted from being developed as TV movie to being a series. The Paramount Network has placed an initial order for 10 episodes. Ron might direct one or more episodes.
Working with Disney, Ron is also developing a TV series based on Willow, his 1988 fantasy film (in turn based on a George Lucas story) that is still beloved by many, but perhaps underrated by most.
And Ron is serving as executive producer with Brian Grazer and Martin Scorsese for Once Were Brothers: Robbie Robertson and The Band, a documentary about the legendary performer and rock group.
NBC announced earlier this month that it has ordered episodes of a new series called "Langdon," which being is being developed by Imagine Entertainment. The prequel series is based somewhat on author Dan Brown's The Lost Symbol, one of the stories featuring protagonist Robert Langdon, who has been played by Tom Hanks in three movies directed by Ron Howard (The Da Vinci Code, Angels & Demons and Inferno).
Apple Seed, the last film starring the late Rance Howard is the spotlight film for opening night of the 10-day indie film festival Dance With Films, which begins in Los Angeles on June 13. Members of the Howard family (the film also features Clint Howard) are expected for the green-carpet premiere.
Betty Lynn greeted fans at Mount Airy's Andy Griffith Museum in April and May, and she's scheduled to be back the third Friday of each month, including June 21.  Betty was also the special guest for the May 4 broadcast of "Those Were the Days," the Chicago-based Old-Time Radio show.
Rodney Dillard has been keeping a busy performance schedule (including this week; see the Event Calendar above) with his current Dillards band, and there are continuing teases about things in the works in the studio.

Maggie Peterson Mancuso is recovering well from shoulder surgery that caused her to miss the Missouri Cherry Blossom Festival in Marshfield in April, but she was back on the Mayberry trail with Mayberry in the Midwest and a concert with Rodney Dillard and band in Tennessee, both in May.

.
.
Ronnie Schell was a recipient of the Edwin P. Hubble Medal of Initiative at the Missouri Cherry Blossom Festival. Ronnie and Margaret Kerry were also on a panel at the festival for "Legends of Television and Screen." And Ronnie was a big hit with the crowd at the Mayberry in the Midwest festival in Danville, Ind., in May.
.
.
.
Folks at the Cherry Blossom Festival also helped Margaret Kerry get a jump on celebrating her 90th birthday (May 11). After Margaret returned from Marshfield, she was soon off to greet Tinker Bell fans at one of her regular California-based Disney events. And also more birthday celebrations! And Margaret will celebrate her other ("real") birthday in November as well. (It's complicated. But the bottom line is that Margaret deserves all the celebrations possible!)
Dorothy Collier-Best (wife of the late James Best) just wrapped up a stint starring as Tanya in a Hickory Community Theatre production of Mamma Mia! at the Jeffers Theatre in Hickory, N.C.
Jackie Joseph and husband David Lawrence were visiting Paris at the time of the tragic fire at Notre Dame. Even with the heartbreak of that awful event, the couple's visit still had many moments of the kind of beauty and joy that has made Paris one of their favorite places to visit.
After helping Doris Day celebrate her 97th birthday on April 3, Jackie sadly joined the world in saying goodbye to the entertainment legend on May 13. Here's a link to Jackie's column about her friend in The Tolucan Times after her birthday and before her passing.
.
Joy Ellison (Mary Wiggins and others) continues to be in demand as a dialect coach in Hollywood, including currently working with Mel Gibson for one of his upcoming roles.
.
.
Karen Knotts (daughter of Don) recently completed a successful four-night run of her one-woman "Tied Up in Knotts" show at the Heritage Hall in Kansas City, Mo. She also performed her popular show in Morganton, N.C. in April.  (Don't miss the chance to catch her show at Mayberry Days in September!)
.
.
***
Mayberry in Memorium

Barbara Perry
1921-2019
We're very sad to report the passing of actress Barbara Perry, who died of natural causes in Hollywood, Calif., on May 5. She was 97.
Barbara played memorable characters in four episodes of TAGS: "A Wife for Andy" (Lavinia), "Class Reunion" (Mary Lee), "The Pageant" (Doris Williams) and "The Return of Barney Fife" (Floss), as well as the Den Mother in "Gomer, the Good Samaritan" episode of "Gomer Pyle, U.S.M.C."
Born Barbara Mae Perry to parents William (a musician and conductor) and Victoria (for a time, a soprano in the chorus in New York's Metropolitan Opera) in Norfolk, Va., on June 22, 1921. Her first noted performance onstage is thought to be at age four as Trouble in a Metropolitan Opera production of Madame Butterfly.
Barbara and her family moved to Hollywood in the early 1930s, and Barbara developed a passion for acting, singing and especially dancing, with a particular devotion to tap.
Her 84-year span of working in films began in 1933 with John Wyler's Counsellor at Law (starring John Barrymore and also including John Qualen, Mayberry's Henry Bennett). Her last film role was in 2017 as Gift Shop Employee at the Ronald Reagan Presidential Library in an episode of "Baskets," the acclaimed series starring Louie Anderson.
.
.
Most of Barbara's film work was in TV, ranging from a regular as Thelma Blackwood in "The Hathaways" in the early 1960s to multiple episodes of "Perry Mason," "The Lucy Show," "My Three Sons," Bewitched" and "The Dick Van Dyke Show," in which she played Pickles (wife of Morey Amsterdam's Buddy Sorrell character) in two first-season episodes.
.
.
Barbara also appeared in one-shot roles in a cross-section of other top TV shows from the 1950s through into the 2000s, including "The Donna Reed Show," "The Fugitive," "Family Affair," "Adam-12," "Barnaby Jones," "St. Elsewhere," "Newhart," "Dallas," "Murder She Wrote," "Murphy Brown" (as one of Murphy's revolving secretaries), "Married with Children" and "How I Met Your Mother."
Her feature films included two gritty films for iconic director Samuel Fuller: Shock Corridor (also featuring James Best) in 1963 and The Naked Kiss in 1964. She also had roles in 1989's Tap (with Gregory Hines and Sammy Davis Jr.) and the 1991 remake of Father of the Bride. And Barbara was memorable as the Wedding Singer in Back-up Plan (2010).
Barbara's expertise in tap dance led to her performing in top venues through the United States, as well as in Europe. She became a sought-after dance teacher, including teaching a Master Class in Vienna during the 1990s.
Barbara had an extensive career on stage, including stints on Broadway, beginning with Swan Song at the Booth Theatre and If the Shoe Fits at the New Century Theatre (both in 1946) and including Happy as Larry (opposite Burgess Meredith) at the Coronet Theatre in 1950, Rumple (as dance partner with Eddie Foy Jr.) in 1957 at the Alvin Theatre (in the show immediately following Andy Griffith in No Time for Sergeants) and a week-long run of her solo Passionate Ladies at the Bijou Theatre in 1991.
Barbara's stage career took her from Broadway to London (including as a featured performer in Zip Goes a Million at the Palace Theatre in 1951) and from Los Angeles and St. Louis to Pittsburgh and Atlanta.
Passionate Ladies, which Barbara wrote and for which she also performed the stories of five artistic women from history, became her signature work. Beginning in 1979, she performed the one-woman show to great acclaim to audiences worldwide. The show was recognized for Best Performance by the Los Angeles Drama Critics Circle Awards and for Best Writing by the Drama-Logue Theatre Awards.
Barbara also maintained a steady career of doing commercials for TV.  Though she worked as a performer for most of her life, Barbara's innate interest in learning prompted her to go back to school and earn an associate degree at a community college in L.A. during the 1970s. In October 2018, Barbara received the Founders Award from SAG-AFTRA.
Barbara was married to Bennett Warren James from 1953 to 1961. They had a daughter, Laurel Lee, who survives Barbara, along with granddaughter Audrey Lee. Barbara was married to legendary animator Art Babbitt (creator of Disney's Goofy and animation director for Pinocchio and Dumbo, among animation work in countless other classics, including The Incredible Mr. Limpet) from 1967 until his death in 1992. Stepdaughters Karin and Michele from that marriage also survive.
Barbara stayed in regular communication with TAGSRWC members and others in the Mayberry world from the 1980s through recent times. She was able to attend only one of the public fan-organized cast reunion events, but it was a special one: The 40th Anniversary Mayberry Cast Reunion show in Pelham, Ala., in October 2000. (It remains the largest gathering of TAGS stars for a public event to date.) Barbara was thrilled to participate, and fans and her fellow cast members were equally delighted.
In each of her Mayberry roles (all remarkably similar characters, just with different names), Barbara was always effervescent. Her characters were as close to town cheerleaders as Mayberry ever had, much as Barbara herself was in life–ever ready to support whatever positive happenings were on tap.
Thank you for the dance, Barbara!
Note: Barbara's family has posted this information about services planned for Barbara:
Saying "Auf Wiedersehen!" to Barbara Perry Babbitt! Her final curtain! …
A memorial service in memory of Barbara will be held at 1:30 p.m. on July at Hollywood First United Methodist Church (in the same Chapel where she married Art Babbitt). A reception with coffee and cookies will follow in Grant Hall.
All of Barbara's friends and colleagues are invited. The family hopes to share this special, but casual, service with you. Pass this invitation on to those who may also wish to be there.
***
We're also sad to note the passing of Bobby Diamond on May 15.  He died in Thousand Oaks, Calif. He was 75.
Bobby played Evan Hendricks (son of butter-and-egg man Orville Hendricks) in "Aunt Bee's Invisible Beau" (Episode #154).
.
.
Born Robert LeRoy Diamond in Los Angeles on August 23, 1943, he was the son of a real estate broker and homemaker. He also had an older sister, Arlene, and a younger brother, Gary. It was his mother, Pearl, who had the notion that Hollywood might be a good track for her son.
Bobby is best known for his starring role as Joey Newton in the hit TV series "Fury" from 1955 to 1960. Prior to "Fury," Bobby played mostly small, often uncredited parts in sometimes big productions, including Cecil B. De Mille's The Greatest Show on Earth in 1952 ("I'm 25 rows up with a bag of popcorn in my hand," he once told the L.A. Times. "You have to look real, real close.") and Gentlemen Prefer Blondes (1953).
.
.
Bobby earned good money on "Fury"–$350 per episode at the start and $750 by the end, but Highland Dale, who played Fury and was the same age as Bobby, made more hay. He earned $1,500 at the beginning and $4,500 by the final season, which might in part explain why Highland Dale as the title character appeared in only 81 episodes vs. Bobby's full 116 episodes.
Smallish parts resumed beyond "Fury," including his episode of TAGS. Notable roles included as Buddy in "Westinghouse Playhouse" (aka "The Nanette Fabray Show")  for all 26 episodes in 1961 (the same year that he graduated from Ulysses S. Grant High School in Van Nuys) and "In Praise of Pip," a 1963 episode of "The Twilight Zone" with Jack Klugman and Billy Mumy. He also played Duncan Gillis in seven episodes during the final season (1962-63) of "The Many Loves of Dobie Gillis."
Bob, as he preferred to be called once he began seeking adult roles, was cast as the lead in one feature–as paratrooper Eddie Slocum in Airborne (1962). After the chute for his career as a leading man didn't fully open, he continued with his career in supporting roles in everything from "Mr. Ed" and "The Fugitive" to "Lassie" and "My Three Sons" (for which he had earlier and unwisely turned down the role of son Robbie Douglas, because it was a shorter commute to instead play Buddy on "The Nanette Fabray Show").
Bob always acknowledged that his mother had been the "architect" of his show-business career. When she died in 1963, his career lost much of its momentum, largely because Bob didn't have interest in dealing with the business side of show business that his mother had always handled so well.
But there was still some good acting work to be found. Bob was even the first choice for the role of Robin in the 1960s "Batman" TV series before, at age 22, being deemed too old for the part, which went instead to 20-year-old Burt Ward. (Holy two-year age difference, Batman!)
Though he continued to have small parts and cameos in TV and movies (including the campy horror flick Scream in 1981), Bob largely turned to a career path outside of acting.
After earning his B.A. in broadcast journalist in 1965 (just weeks after his TAGS episode aired) from what is now California State University, Northridge (where he was an accomplished gymnast on the steel rings), Bob went on to earn his law degree in 1970 from what is now the University of West Los Angeles and began practicing criminal and civil law (specializing in personal injury and medical malpractice) in Woodland Hills in 1972. (Actor Kelsey Grammer was among his clients, as were some of his fellow child stars of the 1950s and 1960s who had remained friends through the years.) Like his father, Bob also had a knack for real estate investment.
Bob's acting and legal careers intersected between 1984 and 1986, when he appeared as an attorney in about two dozen episodes of TV's "Divorce Court."
Over the years, Bob made frequent appearances at Hollywood celebrity festivals for fans, especially ones devoted to Westerns. He received many accolades for his work on "Fury" in particular. Bob also became an accomplished oil painter.
Bob married Tara Parker (a fellow former competitive gymnast) in 1986 and had two sons, Robert and Jesse. The couple later divorced. His sons survive him.
Bobby Diamond had a fast-paced career, on camera and off, but TAGS fans are happy that he took at least a moment during his college years to stop by Mayberry and break a few eggs.
***
**** Mayberry on the Web ****

The iMayberry Community
This TAGSRWC online group is organized and overseen by webmaster Allan "Floyd" Newsome with big help from Keith "Col. Harvey" Brown. You can check out the fun of this online community and sign up for free at: http://imayberrycommunity.com.
The iMayberry Community complements our other online activities, including our main www.imayberry.com page, podcasts, Facebook pages, online newsletters (such as The eBullet!), weaversdepartmentstore.com and chat rooms.
"Two Chairs, No Waiting" is our weekly podcast of TAGS news, interviews and pretty much whatever happens to be going on in and around Mayberry. It's hosted by Allan Newsome.
There's a new episode every Tuesday (and you can watch and listen live during tapings on Monday evenings). As of this week, there have been 534 episodes since Allan started doing the podcast just over a decade ago! Past episodes are in an online Archives in case you want to listen to or view classic installments you've missed.
And you'll also find links on the podcast's regular web page to a couple of other outstanding Mayberry-related podcasts: Burke on Mayberry (hosted by TAGSRWC's Kevin Burke) and the Mayberry Bible Study Podcast (again hosted by Allan Newsome).
TAGSRWC's official page on Facebook has over 245,000 Likes! You can find us at www.facebook.com/tagsrwc. If you haven't already dropped by the page, we hope you'll check it out sometime when you have the chance. We invite you to become a TAGSRWC Facebook Friend!
We also have links in our "Liked by this Page" section to the pages of several TAGSRWC chapters on Facebook (including the Gomer and Goober Pyle Comic Book Literary Guild, which has fascinating history contributions by member Randy Turner), as well as to Facebook pages of Mayberry Days, the Andy Griffith Museum, TAGS actors and others.
Even Ben Weaver has his own Facebook page at www.facebook.com/weaversdepartmentstore.  It features all the latest in Mayberry items and merchandise news.
***
   **** Post Note ****
Between issues of our Weaver's Newsletter, keep up with the happenings in Mayberry with the daily "Who's Been Messin' Up the Bulletin Board?" Digest. It's a free subscriber list that consists entirely of comments, news flashes, and questions and answers from subscribers. You can sign up for that list by going to the "Mailing Lists" link at www.tagsrwc.com.
TAGSRWC also publishes The eBullet in alternate months to Weaver's Newsletter. The eBullet is the online successor to our longtime printed newsletter, The Bullet. Like Weaver's Newsletter, The eBullet is free. It includes some of the same news as Weaver's Newsletter, but generally with more features and depth and a little less emphasis on merchandise news. To sign up, go to: www.tagsrwc.com/ebullet.
SPECIAL NOTICE:  The eBullet switched to a new e-mail notification system in 2018.  (There were ongoing glitches with the previous system of distributing the newsletter itself by e-mail. We had the happy problem of having too big of a newsletter and more subscribers than the distribution system could handle!)
Unfortunately, the switch requires those who were already subscribers at the time of the switch to resubscribe. Fortunately, it's as easy as typing in your e-mail address and clicking a button, and then clicking a button in the follow-up confirmation e-mail sent to you. Here again is the link: www.tagsrwc.com/ebullet. Everything else about The eBullet remains the same–including being free!
TAGSRWC's other main vehicle for Mayberry information is simply our website at www.tagsrwc.com (and its sister site www.iMayberry.com). Both sites have extensive content and links for just about everything a Mayberry fan might be looking for.
The next issue of Weaver's Newsletter is slated for August, and the next eBullet will be published in July.
***

.
.
***
Printer Friendly Version