Weaver's Newsletter
An Online newsletter of
"The Andy Griffith Show" Rerun Watchers Club (TAGSRWC)
August 2014

**** Merchandise Update ****
Along with shelves full of longtime favorites, we have nine brand new items in stock since our last issue! Ol' Ben is ready to get out his celebratin' jug and dance a jig!
While Ben enjoys a happy snooze, we'll get right to telling you about these neat new, officially licensed Mayberry products he has in his store this month.
Featured This Month at Weaver's:
Two New T-Shirts!
It's all for one and one for all with these three Mayberry buddies on this happy cream-colored, 100% cotton shirt.
It's sure to make everybody smile. Just grin and grin and grin!
We're excited to have this new design in the popular All-Over design. An official Mayberry manufacturer hasn't made these types of shirts in about 15 years, but these shirts were always enormously popular when they were available in the past. It's great to have them back!
This shirt is a super-soft and lightweight material made of 65% polyester/35% cotton. You'll get smiling looks coming and going, wherever you go.
And best of all, you can always be sure that Andy, Barney, and Opie have got your covered on both your front…and your back!
Lawmen design available in assorted items (woven Throw shown)
Everybody is so keen on the Lawmen design that one of the licensed manufacturers just went wild coming up with things to put it on.  With Aunt Bee and Clara's help, of course.  You'll find a cool (and warm!) assortment of items for fun decor, whether in your home or at the duck pond.  Mix and match.  Actually, at this point, it's more like match and match.  But that just makes decorating all the easier!  Everything goes together when it's all the same!
$16.00
This is a brand new item for this fall.  Made of 100% polyester for a soft feel and easy care.  It measures a generous 22 in. x 22 in.
Lawmen on the front and TAGS logos covering the back.  Definitely nothing to sneeze at...unless you need to.  For example, if you're wearing the ol' salt and pepper (ha-ha), then you'll be extra glad that you have the coolest handy kerchief around!
***
$15.00
Available to order now!
We think the 2015 edition is an especially good edition. It features 11 different characters (a new record for 21st century Mayberry calendars).  All photos are black and white, but there's a lot of nice color in the design around the photos.  (And it looks like the Year of the Lawmen, with our three tough guys gracing the calendar cover, along so many other new products, for 2015!)
Because of a smaller allotment than usual this year, this edition may end up being somewhat harder to find later on than some previous editions have been, but we'll do our best to keep it in stock for as long as we can.  There just may not be the discounts available to later shoppers later that some earlier editions have had.
Anyway, 2015 will be the 55th Anniversary of TAGS. What better way to keep Mayberry on your mind every day than with this cool calendar!
From Ben Weaver's Archives:
This is the original Andy Griffith Show Trivia board game from 1998. It's now out of print and really hard to find still unused and even sealed in its original shrink wrap, but we've got a couple.
A wonderful game to play or to preserve as a collectible. (Even crusty ol' Ben thinks it's more fun to play than to save back!)
Loads of fun anytime!
Find all of these items and much more (books, DVDs, music, artwork and all the rest) at weaversdepartmentstore.com, or just click on the orange and blue Weaver's button at the top left or top right of the page whenever you're visiting www.imayberry.com.
***
---
Floyd's Barbershop
Bulletin Board & Event Calendar
The Andy Griffith Museum, featuring the late Emmett Forrest's amazing collection of Andy Griffith memorabilia, is open daily in Mount Airy, N.C. For info, visit the website at www.andygriffithmuseum.org or call (336) 786-1604.
SPECIAL NOTE: We're happy to report that, after being under the weather in the spring, Russell Hiatt, America's Barber, is back greeting visitors at his Floyd's City Barber Shop in Mount Airy. Russell, who celebrated his 90th birthday in January, has now retired from cutting hair, but he's still cutting up with friends at his shop. Drop by the shop when you're on Main Street, and say hey.
* Aug. 29 and 30: Karen Knotts performs "Tied Up in Knotts" at the Edison Repertory Theatre in Mammoth Lakes, Calif. Show time both nights is 7 p.m.  For more info, call (760) 934-6592.
* Sept. 1: "The Andy Griffith Show" begins airing on MeTV in markets that don't already have TAGS available on local stations.  The local markets already with TAGS might instead be getting "Mayberry R.F.D." on MeTV.
* Sept. 5: The Roland White Band has a CD release party at The Station Inn in Nashville, Tenn.  Show time is 9 p.m., and admission is $12.
* Sept. 5 and 6: You're sure to spot a loon when David "Mayberry Deputy" Browning goes "Back to Nature" for the Tom Johnson Camping Center Fall Barbecue in Marion, N.C.
* Sept. 13: Dean Webb and Missouri Boatride close out their free Kimberling City Summer Bluegrass Concert Series outside of the Hillbilly Bowl at Kimberling City Shopping Mall.  In true Darlings style, they'll be performing on the back of their  '41 Chevy flatbed truck. From 7 to 9 p.m.  Bring your lawn chairs or whatever you like to sit on while listening to music under the stars.
* Sept. 14: Ken Berry is among the stars making a special appearance at The Comedy Store in Hollywood, Calif., with Ken's old "F Troop" co-star Larry Storch for "Larry Storch Live," which will be Larry's official final stand-up performance, on the same stage where he first did stand-up those many decades ago.  Show time is 7 p.m.  For tickets and more info, call (323) 650-6268 or visit www.thecomedystore.com.
* Sept. 19: Betty Lynn (Thelma Lou) greets fans at the Andy Griffith Museum 12:30-1:30 p.m. She will have autographed 8×10 photos available ($10). For info, visit the website at www.andygriffithmuseum.org or call (336) 786-1604.
* Sept. 19: There will be lots of carrying on when David "Mayberry Deputy" Browning works security at the Carriage Travel Club Grand National Rally in Pigeon Forge, Tenn.
* Sept. 21-24: Life Lessons From Mayberry: It's All There in Black and White in Ridgecrest, N.C. (outside Asheville) is a Bible study event drawing on the biblical truths and life applications found in "The Andy Griffith Show." The event is $295 per person (based on double occupancy), which includes three nights of on-campus lodging, eight meals, Bible study sessions based on favorite TAGS episodes, dynamic preaching, worship, an orchestra concert of TAGS tunes, and a lunch with favorite Mayberry tribute artists. To register, call Ridgecrest Conference Center at (800) 588-7222 or visit www.lifeway.com/mayberry.com.
* Sept. 25-28: 25th Annual Mayberry Days in Mount Airy, N.C. As always, numerous "Andy Griffith Show" stars will be on hand. Stars already confirmed are hometown favorite Betty Lynn (Thelma Lou) and Darling Boy Rodney Dillard and the Dillard Band (with special guest Maggie Peterson, aka Charlene Darling), who will perform a matinee show on Friday.  James Best also presents his popular "Best in Hollywood Show" on Friday afternoon, and Karen Knotts returns with her fun, wonderful "Tied Up in Knotts" show, at 12:30 p.m. on Friday.
Other guests scheduled to return include Elizabeth MacRae (Betty Parker on TAGS and Lou Ann Poovie on "Gomer Pyle, U.S.M.C."), Morgan Brittany (Mary Alice Carter), Jackie Joseph ("Romeena" Ankrum), Peggy McCay (Sharon DeSpain), George Spence (Frank the Boyfriend), Margaret Kerry (Bess Muggins and Helen Scobey), and George Lindsey, Jr.
Also, Joy Ellison (Mary Wiggins, Effie Muggins, Mary Scobey, Betsy, and Iris) is planning to attend her first Mayberry Days this year (and her first Mayberry event of any kind since 2000)!  Joy will the special guest for Neal Brower's lecture (always a festival highlight) in conjunction with the TAGSRWC Annual Meeting on Saturday afternoon.
Other festival favorites include David "Mayberry Deputy" Browning, Allan "Floyd" Newsome and the merry Mayberry band of tribute artists; the VW Boys and their "Salute to Mayberry;" and Michael Hoover's "Memories of Elvis."
Also, there will be a hilarious comedy show on Friday night by the amazing James Gregory, "the Funniest Man in America." Also, The Embers warm the night with their music on Thursday, while the legendary Tams bring their soulful coastal music to the amphitheater on Friday evening. There will be something for everybody at this special 25th Mayberry Days. Visit www.surryarts.org for more info and tickets.
* Oct. 3: 54th Anniversary of the premiere of "The Andy Griffith Show" on CBS.
***
* Oct. 3: Dean Webb and Missouri Boatride perform for The Old Brush Arbor, at Keystone Baptist Church in Reeds Spring, Mo.
* Oct. 5: Karen Knotts brings her "Tied Up in Knotts" show to the Gallo Center for the Arts in Modesto, Calif., at 2 p.m. For tickets and info, call 209-338-5071 or visit www.galloarts.org.
* Oct. 19: LeRoy "Mack" McNees and wife Jan share their faith and bluegrass gospel music during the 11 a.m. worship service at the New Horizons Baptist Church in Oxford, N.C.
* Oct. 23: "An Evening with Ron Howard" as part of the Bryan Series, hosted by Guilford College in Greensboro, N.C. In a moderated conversation, Ron Howard will offer the Bryan Series reflections on his 50 years in the motion picture and television industry. He will discuss his journey from his role as Opie to his achievements as one of the most accomplished filmmakers of our time. Expect him to talk about the creative process and the significance of his films including Apollo 13, A Beautiful Mind, Frost/Nixon and others. The presentation starts at 7:30 at the Greensboro Coliseum.
Single ticket prices are about $59 (including fees & taxes), plus $7 per vehicle ("everybody on the truck!") for parking. Tickets are available through Ticketmaster. For more info, visit www.guilford.edu/bryan-series.
* Oct. 31- Nov. 2: Back to Mayberry Retreat at the Eagle Ridge Conference Center in Raymond, Miss.  A fundraiser weekend of Christian fellowship and Mayberry fun and games in the heart of Mississippi.  For more info visit www.backtomayberryretreat.webs.com.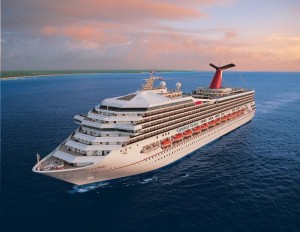 * Nov. 1-6: Cruise to Mayberry 9 stars LeRoy "Mack" McNees, George Lindsey, Jr. , and a passel of Mayberry tribute artists for music, sights, sun, fun, and games…and hearty eatin' aboard Carnival's Victory cruise ship, departing Miami for Ocho Rios, Jamaica, and Grand Cayman.   For more info, contact Sharon at All About Cruises (336) 538-4926 or by e-mail at pwesje@aol.com or visit the website at www.allaboutcruisesnc.net.
* Nov. 5-10: David Mayberry Deputy" Browning joins the VW Boys and a boatload of down-home comedy, bluegrass and country music performers on the Acoustic Cruise sailing from Charleston, S.C., to the Caribbean. Info is at www.ExclusiveCruiseTravel.com, call Kathy Kennedy at (877) 288-7711.
2015
* Jan 9: Karen Knotts performs "Tied Up in Knotts at the Norris Center in Naples, Fla.  Show time is 7:30. For more info, call 239-213-3058 or visit www.naplesgov.com.
* Jan. 11: Karen Knotts performs "Tied Up in Knotts at the Florissant Civic Center in Florissant, Mo., at 2:00 p.m. Admission is $28.00.  For more info or tickets, call (314) 921-5678 or visit www.florissantmo.com.
* Feb. 15: Karen Knotts performs "Tied Up in Knotts at the Howard Performing Arts Center on the campus of Andrews University in Berrien Springs, Mich. Show time is 7:30. For more info, call 888 467-6442 or visit www.howard.andrews.edu.
* Mar. 5-7: The 18th Annual George Lindsey UNA Film Festival in Florence, Ala. Details TBA.  For updates go to www.lindseyfilmfest.com.
* May 1 and 2: Fifth Annual Mayberry Comes to Westminster  festival in Westminster, S.C.  Details TBA. Photo highlights from 2014 at www.mayberrywestminster.com.
* May 15-17: Mayberry in the Midwest returns to Danville, Ind. Among the festival's highlights are the parade, the Mayberry Squad Car Nationals, and performances by the Mayberry Tribute Artists. Guest stars and other details TBA.  For now, just mark your calendar.
**** News of Cast & Crew ****
Organizer John Pyles of the Don Knotts Statue Fund in Don's hometown of Morgantown, W.V., informed us last week that, thanks in great part to some recent generous donations by friends of TAGSRWC, they have now reached their goal of $50,000 to pay for the statue!  It's now full speed ahead on completing and installing the statue. The current expectation is that the statue will be completed by next spring. The statue fund committee is most appreciative of all who have supported the effort, including Don's family, friends, fans and the Morgantown community.
Meanwhile, there's still a need for donations for the overall project.  The fund-raising focus now shifts to creating a proper garden park to surround the statue.  The plan is to wait to install and unveil the statue until the surrounding park is also ready for visitors.  So it's not too late to offer support to the cause and be part of making this special tribute to Don Knotts a dream come true.  Checks should be sent to: Don Knotts Statue Fund in care of Your Community Foundation, 111 High Street, Morgantown WV  26505.
In July, Ron Howard and his wife, Cheryl, sold their lakefront estate in Greenwich, Conn., where they have lived for 20 years and raised their four children.  We don't know whether they had any help from Barney Fife, Realtor, but they got their asking price.
Ron and his Imagine Entertainment partner Brian Grazer last week announced a deal for their company to produce (along with Scott Pascucci and Grammy winner Nigel Sinclair) and for Ron to direct a documentary about the touring years of The Beatles. "Imagine" that!  Fab for Ron…and for Beatles fans everywhere!  "What's so compelling to me," Ron told Rolling Stone, "is the perspective that we have now, the chance to really understand the impact that they had on the world." Keep up with the project's progress at www.thebeatlesliveproject.com.
The duo of Howard and Glazer is also set to produce a new adaptation of East of Eden for the big screen.  Jennifer Lawrence has been announced as one of the stars.
And Ron is preparing to direct a film version of Neil Graiman's best-selling The Graveyard Book. He's also likely to direct or at least produce the film version of another best-selling book, The Truth About the Harry Quebert Affair for Warner Bros.
And that's not all.  Ron has signed on as executive producer for a mini-series based on the Clan of the Cave Bear book series.  The series is expected to air on Lifetime next year.
Ron's also still very much involved in post-production for his next feature film release, In the Heart of the Sea, which will be in theaters next March.
And just last week, Ron too the Ice Bucket Challenge on Abbey Road in London.  Here's the short video of Ron's charitable dowsing.
Jim Nabors' Maui home and the "Big Island" home of TAGS associate producer Richard O. Linke both were fine after the rare hurricanes that skirted Hawaii in early August.
Betty Lynn has been drawing large crowds of fans to her meet-and-greet afternoons once a month at the Andy Griffith Museum. And she looks forward to welcoming her fellow TAGS stars and all attendees at Mayberry Days in September. She's also celebrating a birthday this week!
Ronnie Schell (two TAGS episodes and Duke Slater on "Gomer Pyle, U.S.M.C") completed a stint at Harrah's Improv Comedy Club in Las Vegas in June and another at Harvey's in Lake Tahoe in July. Also, he performed Love Letters with Maggie Peterson at the Touch of Mayberry festival in Georgia this month.
And just last week Maggie joined TV brother Rodney Dillard for another successful DARE concert and fundraiser with a full roster of the Mayberry tribute artists in Troy, N.C.
James Best has had an active year so far with performing and making personal appearances. And also painting (you can view–and buy!– his work at www.jamesbestart.com). James also has been making time for some fascinating sightseeing and leisurely travel. He has just returned from a family vacation in Europe. But barely back from that, he has already gotten in two performances of his one-man "Best in Hollywood" show and a "Dukes of Hazzard" reunion show.
James also won a Kay Award for Best Actor in a Leading Role for his portrayal of Norman Thayer Jr. in the Hickory Theatre's production of On Golden Pond last spring.  Attaboy, Jimmie!
Peggy McCay (Sharon DeSpain) took a tumble on the set of "Days of Our Lives" in June. But ever spunky, she quickly bounced back and is looking forward to being at Mayberry Days in September.
Morgan Brittany (Mary Alice Carter) is gearing up for touring and media appearances to promote her new book, titled What Women Really Want, which is being released the week before Mayberry Days in September. (Yes, books will be on hand for her to sign at the event!)
Margaret Kerry (Bess Muggins and Helen Scobey) has been busy as usual with lots of Disney-related appearances. She just got back from a Disneyana Club event in Garden Grove, Calif., in July. Keep up with Margaret on her website: www.tinkerbelltalks.com. The Club House section of her site also has a video of her cutting up with George Lindsey Jr. (That Club House area of her site is for "members only" and requires a paid subscription.)
Karen Knotts has had several performances of her "Tied Up in Knotts" stage show so far this year.  And she has more shows coming up, including Mayberry Days (see Floyd's bulletin board above). She also recently performed in a two-month run of the well-reviewed I'm Not Just a Comic Genius at the Secret Rose Theatre in North Hollywood.
***
We're sad to report the passing of Rick Mittleman, who wrote 20 episodes of "Gomer Pyle, U.S.M.C." He died following a car accident while walking his dog on July 30 in Los Angeles. He was 84.
During his five-decade career writing for TV, Rick was a three-time Emmy nominee who specialized in comedies. Among the shows for which he wrote were "The Red Skelton Hour (which earned him his first Emmy nod), "The Dick Van Dyke Show," "The Flintstones," Get Smart," 'Bewitched," "McHale's Navy," "The Odd Couple," "The Mary Tyler Moore Show," "M*A*S*H" and "Arnie," which earned him his second Emmy nomination. His third Emmy nomination was for the 1975 comedy special "Van Dyke and Company."
Rick also wrote for "Remington Steele," "Simon & Simon," "Murder She Wrote," "Matlock" and many others. His last writing credit was for a 1999 episode of "Early Edition."
He was a producer for several shows, including "You Asked for It," in the 1950s. And though he never wrote for TAGS, Rick was a favored writer of the Sheldon Leonard/Danny Thomas family of shows, including not only "Dick Van Dyke" and "Gomer Pyle," but also "That Girl" and "I Spy," as well as shows steered by TAGS producer Aaron Ruben, including "Sanford & Son."
Rick served on the board of directors for the Writers Guild of America for several years, and in 1997 received the WGA's Morgan Cox Award for exceptional service to the Guild.
Survivors include his wife, Arlene, children Todd, Rachel and Dana, and four grandchildren.
 Editor's Note: Thanks to our ace stringer Brent Seguine for alerting us to Rick's passing.
**** Mayberry on the Web ****

The iMayberry Community
This TAGSRWC online group is organized and overseen by webmaster Allan "Floyd" Newsome.   You can check it out and sign up for free at: http://imayberrycommunity.com/.
The iMayberry Community complements our other online activities, including our main www.imayberry.com page, podcasts, Facebook page, online newsletters (such as The eBullet!), weaversdepartmentstore.com and chat rooms.  Combined with TAGSRWC chapters and the various Mayberry events for all fans (from Mayberry Days to ocean cruises), not to mention enjoying the sites of Mount Airy year-round, the world of Mayberry fun keeps expanding.
And best of all, it's all rooted in watching the show itself.  Whether through DVDs (and now Blu-ray), streaming video, local stations or TV Land, loving to watch the show continues to be the energy that feeds all the other Mayberry fun and activities that we enjoy.  What a wonderful thing Andy Griffith and his talented team of actors, musicians, writers and crew people created 54 years ago--for us and generations to come!
Two Chairs, No Waiting is our weekly podcast of TAGS news, interviews and pretty much whatever happens to be going on in and around Mayberry. It's hosted by Allan Newsome. There's a new episode every Tuesday (and you can watch and listen live during tapings on Monday evenings). Past episodes are in an online Archives in case you want to listen to or view episodes you've missed. (There have been 294 episodes since Allan started the podcasts in October 2008.)
There's a lot of info and discussions that you simply won't find anywhere else, including rare interviews (vintage and new) with cast and crew members of TAGS. If you've got sound on your computer or have an iPod or similar device, you can easily tune in live or download these podcasts.
Also, check out the podcast area of our www.imayberry.com site for info about a Mayberry Bible Study Podcast, also hosted by Allan, and a "brother figure" podcast called Burke on Mayberry, hosted by Kevin Burke.
TAGSRWC's official page on Facebook now has more than 85,000 friends! You can find us at www.facebook.com/tagsrwc. There's a variety of comments about Mayberry, and a lively stream of fans' favorite TAGS lines and photos. And our Facebook page is also one of the first places we post announcements and breaking news about TAGS. If you haven't already dropped by the page, we hope you'll check it out sometime when you have the chance. We invite you to become a TAGSRWC Facebook Friend!
**** Post Note ****
Between issues of Weaver's Newsletter, keep up with the happenings in Mayberry with the daily "Who's Been Messin' Up the Bulletin Board?" Digest. It's a free subscriber list that consists entirely of comments, news flashes, and questions and answers from subscribers. You can sign up for that list by going to the "Mailing Lists" link at www.tagsrwc.com.
TAGSRWC also publishes The eBullet in more or less alternate months to Weaver's Newsletter. The eBullet is the online successor to our longtime printed newsletter, The Bullet. Like Weaver's Newsletter, The eBullet is free. It includes some of the same news as Weaver's Newsletter, but with more features and depth and a little less emphasis on merchandise news. To sign up, go to: www.tagsrwc.com/ebullet/joinebullet.htm.
TAGSRWC's other main vehicle for Mayberry information is simply our website at www.tagsrwc.com (and its sister site www.iMayberry.com). Both sites have extensive content and links for just about everything a Mayberry fan might be looking for.
The next issue of Weaver's Newsletter is scheduled for October, with the next eBullet planned for mid-September (our Pre-Mayberry Days issue!).
Printer Friendly Version