Weaver's Newsletter
An Online newsletter of
"The Andy Griffith Show" Rerun Watchers Club (TAGSRWC)
**** Merchandise Update ****
Browse the full selection of books, apparel, DVDs, artwork, collectibles, items  for your vehicle, and much more online at Weaver's (www.weaversdepartmentstore.com).  There are lots of great vintage and rare things, too.  First one thing and then another.  Plus there are many things on sale right now or at new, permanently lower prices.
We appreciate your shopping at Weaver's, especially because Weaver's sales are the thing that helps TAGSRWC be able to support Mayberry Days and other Mayberry-connected events and charitable efforts throughout the year.
New at Weaver's:
This popular and critically acclaimed 1983 made-for-TV movie stars Andy Griffith as the wealthy John Wallace and Johnny Cash as Sheriff Lemar Potts of Coweta County.  It's riveting to watch the two entertainment icons as adversaries in this fascinating film, which is based on real events in Georgia.
June Carter Cash is also featured among the fine cast of character actors.  And of special interest in a pivotal role is Cindi Knight, who became Mrs. Andy Griffith about six weeks after this movie was first broadcast.
For years this film has been extremely difficult to find, except overseas and on old VHS tapes. In time for its 30th Anniversary in 2013, we're pleased to be able to offer it on DVD!
New on DVD this month!
$50.00  $44.00
Now Shipping!
The special guest stars in this season include: Milton Berle, Arlene Golonka (Mayberry's Millie), Joel Grey, George Peppard and Warren Frost.
Here are the 22 episodes on 6 discs in this set for the 1993-94 Season:
1. THE PLAY - After losing his role in a community play, Ben is hired to defend the play's director, who is accused of murdering the leading lady.
2. THE FATAL SEDUCTION (PART 1) - Cliff is used as bait to catch two women suspected of murder, when Ben and Leanne go to North Carolina for a funeral.
3. THE FATAL SEDUCTION (PART 2) - Ben's client is the recipient of a large bequest from his recently deceased high-school sweetheart.
4. THE DINER - Ben recalls the '60s, she he resigned as judge to defend a black cook accused of killing a bullying white sheriff.
5. THE VIEW - A murder case involves two stars of a local theater production and an argument Ben thought he saw from his hotel window.
6. THE LAST LAUGH - Milton Berle guest stars as a mouthy comic who stands accused of murdering an equally mouthy young comedian.
7. THE CAPITAL OFFENSE - A con artist facing execution for murder exasperates Ben while having his case appealed.
8. THE HAUNTED (PART 1) - A dissatisfied patient is suspected of murdering her plastic surgeon, but Ben thinks otherwise.
9. THE HAUNTED (PART 2) - A dissatisfied patient is suspected of murdering her plastic surgeon, but Ben thinks otherwise. (Conclusion)
10. THE CONSPIRACY - A young attorney is involved in blackmail, jury tampering and murder when a chemical company is accused of carcinogenic pollution.
11. MATLOCK'S BAD, BAD, BAD, DREAM - In a dream, Ben defends a '30s, club owner accused of shooting a saxophonist who was romancing his wife.
12. THE DEFENDANT - Leanne falls in love with her client, Gil Stoddard, a handsome philanthropist accused of murdering his partner.
13. THE KIDNAPPING (PART 1) - Ben ends up representing an FBI investigator accused of murdering a fellow agent.
14. THE KIDNAPPING (PART 2) - An FBI agent investigating the kidnapping of Ben's friend is accused of killing a colleague; Ben must prove the agent's innocence.
15. THE TEMPTATION - Ben's daughter Leanne becomes involved with a man who burgled her home, took her diary and now seems to know everything about her.
16. THE CROOK - A rare-book collector, a parishioner at Ben's church, is accused of killing a college professor.
17. THE MURDER GAME - Ben agrees to participate in a charity event - a murder mystery weekend that becomes all too real when the host is found dead.
18. BRENNAN - Ben vies with a formidable D.A. while defending of client accused of killing a city councilwoman.
19. P. I. - Ben's friend, a private investigator, and his estranged daughter try to re-establish their relationship while probing the murder of a director's mistress.
20. THE GODFATHER - Ben throws a prenuptial party for his goddaughter at his house, resulting in murder.
21. THE IDOL (PART 1) - Ben represents fellow lawyer Sam Haskins, who got involved in blackmail and murder while vacationing with his girlfriend on St. Thomas.
22. THE IDOL (PART 2) - Ben represents fellow lawyer Sam Haskins, who got involved in blackmail and murder while vacationing with his girlfriend on St. Thomas. (Conclusion)
The list price for this set is $50, but we've got it for just $44.00.
This 2008 movie features George Lindsey in his last movie role. Also starring Lee Majors and Academy Award winner Diane Ladd.
Here's the story about the movie:
The journey of a lifetime for young Lily Strickland begins not out of her love for adventure but out of heartache. Longing for the father she lost to the ocean and having no way to say goodbye, Lily strikes out on her own beginning a journey of the spirit and of the heart.
Her mother has found a new man to share her life with and Lily is the bearer of unpleasant secrets in his life which only she knows. Leaving behind a safe, loving environment with her grandparents (Diane Ladd and Lee Majors) and loving mother (Amy Redford), she faces not only her fears but the obstacles the wilderness presents.
With her faith and belief that her father will guide her, she sets out with her trusty dog. With the help of a friendly tugboat captain (Bernie Casey), she follows her dream to find the ocean and to finally set her heart at peace.
Inspired by a true story.
This 2007 movie was one of Andy Griffith's favorites that he was in.  He plays Old Joe, the grumpy but kindhearted owner of Joe's Pie Diner.
Keri Russell stars as waitress Jenna, who's right up there with Aunt Bee in the pie-making department.  But Jenna does have some struggles on the homefront that make for an interesting story that has a lot of heart.
Beautifully written and directed and with a strong cast throughout, this movie was a surprise hit when it came out. It was the little film that seemed to come out of nowhere and win over audiences everywhere.  You'll love every slice!
Rated PG-13 for some mature themes.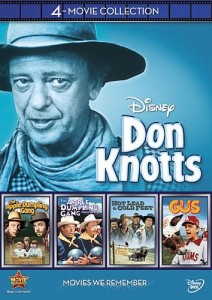 Brand New Release in November 2012!
$19.00

Together for the first time on one DVD set are four hilarious movies Don Knotts made for Disney!  And at a really fantastic price!
The movies are:
* Apple Dumpling Gang
* Apple Dumpling Rides Again
* Gus
* Hot Lead & Cold Feet
Three of the movies also star Tim Conway.  And there's a Who's Who of favorite Hollywood character actors and Western sidekicks.  And even legendary Baltimore Colts quarterback Johnny Unitas, along with a football-kickin' mule!
These are funny and wholesome films for the whole family. And all for less than $5 per flick!


$15.00 $10.00

After an absence since 2010, the official "Andy Griffith Show" Wall Calendar is back for 2013.  And we've still got a few left for late shoppers.
We can't tell you how many people asked about calendars the last two years, only to be disappointed that there wasn't one.  So, we we're thrilled that one is once again available for 2013. The calendar features black-and-white photos of Andy, Barney, Opie, Aunt Bee, Gomer and Goober.  It measures 12x22 when opened for hanging.
It's a great way to celebrate Mayberry every month and every day in 2013.  And best of all...it's now 1/3 off, so that's like getting 4 months free!  Even though you've missed January and February, you still come out ahead at this great price! Note: This is likely our last price reduction on this item, and we're into our last case, so get 'em while you still can and enjoy the rest of the year full of fun Mayberry dates!
Weaver's has more than two dozen officially licensed Mayberry T-shirt designs. Some are vintage designs that are no longer in production and hard to find anywhere else. We also have a handful of shirts of other TV classics and some vintage embroidered Mayberry logo sport shirts and even a few Snappy Lunch sports shirts.
All of our preshrunk heavyweight 100% cotton T-shirts are just $18.00. And the sport shirts are nicely priced, too. Most of the T-shirts are available in Sizes Medium, Large, XL and 2X, and a few styles also come in 3X. Several also come in small. (The size selection is not as large for the out-of-production vintage shirts.)
Have fun showing your Mayberry spirit with one of these fun-tastic shirts today!
Just a few of our many Mayberry T-shirt designs.
All still only $18.00 each!

And T-shirts aren't the only thing that we have dozens of! We carry most of the Mayberry and Mayberry-related books that have been published. Some have been out of print for years, but we still have some copies. Whether your interest is history or trivia, biography or cooking, we've got the Mayberry book for you or a friend. Here's a sampling of what we have:

by George Lindsey
Foreword by Ernest Borgnine
This 1995 autobiography by George Lindsey has been out of print for a few years, but George's family has graciously provided us with a few copies, which George had kept safe all these years, to use as fundraisers for some charitable causes that meant a lot to George.
The copies we have are still pristine, carefully preserved by George since publication. The 210-page paperback covers highlights of George's fascinating life from childhood in rural Alabama to New York and Hollywood to Mayberry and Kornfield Kounty. It's filled with wonderful photos and many adventures, both hilarious and poignant.
All proceeds from the sale of this book go toward TAGSRWC's support of the George Lindsey UNA Film Festival in Florence, Ala.
Choice of either plain ($15) or a special autographed copy ($100).
Find these and much more at www.weaversdepartmentstore.com, or just click on the Weaver's button at the top of the page whenever you're visiting www.imayberry.com.
More in the mood to watch Mayberry instead of read about it, you say? Then we've got you covered there, too!
$25.00 $22.00
Released for the 50th Anniversary in 2010, this continues to be a really popular item.  In addition to a bunch of the very best episodes, this 3-disc set includes uncut versions of the "Danny Thomas" pilot for "The Andy Griffith Show" and the 1986 Return to Mayberry movie. And all at a phenomenally low price, even before Ben Weaver's additional discount. Here are some of the highlights of what's on it:
* 17 Favorite Episodes:
"Christmas Story"
"The Pickle Story"
"Barney and the Choir"
"Mr. McBeevee"
"Convicts-at-Large"
"Man in a Hurry"
"Class Reunion"
"The Darlings Are Coming"
"Barney's First Car"
"Dogs, Dogs, Dogs"
"Mountain Wedding"
"Opie the Birdman"
"The Sermon for Today"
"Citizen's Arrest"
"Fun Girls"
"Barney's Sidecar"
"Goober and the Art of Love"
* "Danny Meets Andy Griffith" (the "Danny Thomas" pilot for TAGS)
* Clips from Season Premiere nights for the 1962-63 and 1963-64 seasons
* The 1986 Return to Mayberry reunion movie
* Original sponsor commercials featuring cast members
This collection is chockfull of great Mayberry moments. And the price makes for a truly unbeatable combination of quantity, quality and value. We think it's a dream come true.
Or why not get the whole Mayberry video shebang all in one package, at a super-Goober price?
Want to Watch Even More Mayberry?
Look no further.  All 249 TAGS episodes on DVD, plus the "Danny Thomas" pilot, Return to Mayberry movie, bunches of original commercials and more–now only $119 at Weaver's (originally $249!).  Hey everybody, that's less than 50 cents an episode to own the best TV show ever in its entirety, plus the extras!

Find these items and much more at www.weaversdepartmentstore.com, or just click on the Weaver's button at the top of the page whenever you're visiting www.imayberry.com.

---
Floyd's

Barbershop




Bulletin

Board

&

Event

Calendar
The Andy Griffith Museum, featuring Emmett Forrest's amazing collection of Andy Griffith memorabilia, is open daily in Mount Airy, N.C. For info, visit the website at www.andygriffithmuseum.org/ or call (336) 786-1604.
**** Special Bulletin ****
We're very sad to report that our great friend Emmett Forrest passed away on Jan. 12, 2013.  Our thoughts are with Emmett's family.  Read more about Emmett in the Remembrance later in this issue.
Here are upcoming happenings in the world related to Mayberry:

* Feb. 23: Karen Knotts performs her "Tied Up in Knotts" one-woman show at the Santa Monica Playhouse in Santa Monica, Calif. Show time is 8 p.m. and tickets are $18.  For more info and tickets, visit www.santamonicaplayhouse.secure.force.com.
* Feb. 28: David "Mayberry Deputy" Browning joins the Grascals, Bill Anderson, Mandy Barnett, and other performers for the "Gone But Not Forgotten" Memorial Tribute Weekend at the New Beginning Annex in Camden, Tenn.  The event marks the 50th Anniversary of the plane crash that killed country stars Patsy Cline, Cowboy Copas, and Hawkshaw Hawkins, and their pilot, Randy Hughes.

* Feb. 28-Mar. 2: 16th Annual George Lindsey UNA Film Festival in Florence, Ala. For more info, visit www.lindseyfilmfest.com.
* Mar. 2: Mayberry's Country Boys member Roland White leads his bluegrass band at the Station Inn in Nashville.  Show time is 9 p.m. and admission is $12.  For more info, visit www.stationinn.com.
* Mar. 8-10: James Best is part of "Dukes of Hazzard" Reunion in Byron, Ga.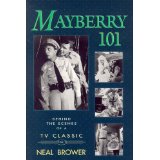 * Mar. 9: Neal Brower, author of Mayberry 101, presents a lecture on the "Wedding Bells for Aunt Bee" episode of TAGS, starting at 2 p.m., on the lower level of the Andy Griffith Museum in Mount Airy, NC.  Admission is included with an Andy Griffith Museum armband ($3, or $5 with audio tour) or is $5 without the Museum armband. (Any Goober who doesn't choose Door #1 on that one probably can't find the door to the Museum in the first place!)
* Mar. 11: Ron Howard is inducted into the Academy of Television Arts & Sciences Hall of Fame. The ceremony will take place at the Beverly Hilton Hotel in Los Angeles.
* Mar. 15: Betty Lynn (Thelma Lou) greets fans at the Andy Griffith Museum 12:30-3:30 p.m.  She will have autographed 8×10 photos available ($10).
* Apr. 13: Neal Brower, author of Mayberry 101, presents a lecture on the "Convicts-at-Large" episode of TAGS, starting at 2 p.m., on the lower level of the Andy Griffith Museum in Mount Airy, NC.  Admission is included with an Andy Griffith Museum armband ($3, or $5 with audio tour) or is $5 without one.
* Apr. 19: Betty Lynn (Thelma Lou) greets fans at the Andy Griffith Museum 12:30-3:30 p.m.  She will have autographed 8×10 photos available ($10).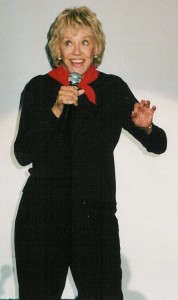 * Apr. 26 and 27: Third Annual Mayberry Comes to Westminster in Westminster, S.C.  Guest stars include Maggie Peterson (Charlene Darling), who will be the event's Official Host and Parade Grand Marshal, and LeRoy McNees (of Mayberry's Country Boys). A full slate of Mayberry Tribute Artists will be on hand, including David "Mayberry Deputy" Browning.  Among the activities planned are a Saturday afternoon concert with the star tribute artists, and the popular VW Boys; a Cruise-In and parades; trivia, look-alike, and whistling contests; a "Salute to Elvis" show on Fri.; and arts and crafts displays; lots of music; and food vendors. More details TBA. For updates, call the Westminster Chamber of Commerce at 865-647-5316 or visit www.jneg.org/mctw/mctw/Welcome.html (click on the badge).

* May 4: 26th Annual Uncle Jesse's Big Bass Classic (founded by Denver Pyle) in Paris, Tex.  For more info, visit: www.unclejessefishing.com.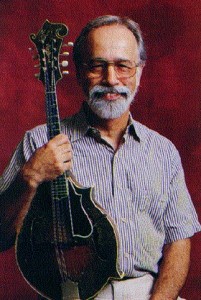 * May 8-12: Mayberry Country Boys member Roland White and wife Diane Bouska are joined by Herb Pedersen, Bill Bryson and Blaine Sprouse for a California tour. Here's when and where they'll be:
* May 17: Betty Lynn (Thelma Lou) greets fans at the Andy Griffith Museum 12:30-3:30 p.m.  She will have autographed 8×10 photos available ($10).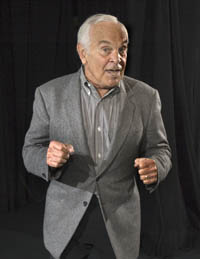 * June 5-9: Ronnie Schell performs in the Comedy Room at Harvey's Casino in Lake Tahoe.
* June 13-15: James Best is among the guest stars at the Memphis Film Festival at Sam's Town Resort in Tunica, Miss. (30 miles south of Memphis). Included in the jam-packed weekend of activities will be a performance of James' one-man show on Fri. evening ($15).  For more info, visit www.memphisfilmfestival.com.
* June 22: James Best appears with other "Dukes of Hazzard" stars at the Dukes Family Festival in Hagerstown, Md.  For more info visit www.hagerstownspeedway.com.
* June 22: Rodney Dillard & the Dillard Band perform at Noon and 2 p.m. at the Somernites Cruise-In in downtown Somerset, Ky.
* July 12-14: Mayberry Country Boys member Roland White and wife Diane Bouska are among the performers at the  Vancouver Island MusicFest in Vancouver, British Columbia.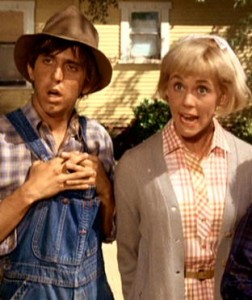 * Aug. 23 and 24: Rodney Dillard and Maggie Peterson are joined by several of the Mayberry tribute artists (including David "Mayberry Deputy" Browning, Allan "Floyd" Newsome, Kenneth "Otis" Junkin, Phil "Ernest T." Fox,  and Jeff "Howard" Branch) for a Cruise-In on Fri. and then concert benefiting the Montgomery County DARE program on Sat. The evening concert will be at the James H. Garner Center in Troy, N.C. Tickets are $20 for reserved seats and $15 for general admission.  Tickets for children 6 years-12 years old are $10. For more info, call Jeff Branch at (704) 985-6987, e-mail jbranch205@windstream.net, or visit www.bluegrassintroy.com/.
* Sept. 24-26: Life Lessons From Mayberry: It's All There in Black and White in Ridgecrest, N.C. (just east of Asheville) is a celebration of "The Andy Griffith Show" and the biblical truths and life applications found in the show. The 3-day event includes Bible study based on favorite episodes, preaching and worship, bluegrass music, country cooking and lodging nestled in the North Carolina mountains.  More info at www.lifeway.com/mayberry.
***
.
* Sept. 26-29: 24th Annual Mayberry Days in Mount Airy, N.C.  The Golf Tournament, Doug Dillard Memorial Concert, One-Man Show with James Best, "Tied Up in Knotts" with Karen Knotts, VW Boys "Tribute to Mayberry," Colonel Tim's Talent Time, Professor Brower's Lecture, and Michael Hoover's "Memories of Elvis" are parts of the weekend requiring tickets that are already announced. More details TBA.
***

* Oct. 28-Nov. 2: Halloween Cruise to Mayberry 8.  Five Days aboard Carnival Cruise Line's Paradise, leaving from Tampa to Grand Cayman, Cozumel, and two "Fun Days" at sea. Special Guests for the cruise are Jackie Joseph, best known to Mayberry fans as Ernest T. Bass' love interest, Ramona Ankrum and Dobro-playing Country Boy Leroy McNees.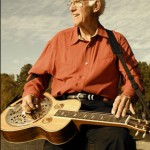 They will be joined by several Mayberry tribute artists, an Elvis tribute artist and the VW Boys for entertainment provided exclusively to Mayberry Cruise participants. For more info, visit the All About Cruises website at www.allaboutcruisesnc.net/.
 **** News of Cast & Crew ****
Ron Howard has been as busy as ever.  He has been traveling back and forth between London and L.A. editing Rush, his next feature film, which is scheduled for release on September 20.
It has also just been announced that Ron will be in this year's class of inductees into the Academy of Television Arts & Sciences Hall of Fame. The ceremony will take place at the Beverly Hilton Hotel in Beverly Hills on March 11. Attaboy, Ron!
Meanwhile, Ron is narrator and will also appear (as himself) in at least one episode of "Arrested Development," which is returning to TV (or at least video devices) via Netflix in May.  Once audiences are updated (in 14 new episodes) on the stories of the major characters since audiences last saw them seven years ago, more seasons or a feature film (or both) remain a possibility.
In January, Ron filmed a public service announcement for the United Nations promoting The Universal Declaration of Human Rights.
And it was announced in January that Ron has signed on to direct All I've Got, a film being produced J.J. Abrams. The romance-fantasy film is an adaptation of Kol Ma She'Yesh Li, a made-for-TV movie in Israel.
Ron Howard and Imagine Entertainment business partner Brian Grazer are also spreading the word that they're interested in pursuing their storytelling interests by making commercials and other marketing and advertising visuals.
And the whisper around the crypt is that Ron is also in early conversations with Disney to direct a film adaptation of The Graveyard Book, the popular and award-winning children's book by Neil Gaiman.
Clint Howard (Mayberry's Leon) has a bunch of "interesting" roles in quirky, off-beat, scary, funny, intense and possibly disturbing movies.  In other words, the usual for Clint.  Of particular interest is a TV movie called Five More, which has five story lines about women characters, five directors (Laura Dern, Ashley Judd, Bonnie Hunt, Sharon Macguire, and Bryce Dallas Howard, who is Clint's niece and Ron's daughter) and five writers.  And all with a top-notch cast of character actors.
Rance Howard (father of Ron and Clint) has roles in several movies that have just wrapped or are about to start production.  Most are Westerns or are shot in the West or Southwest or involve outlaws and other rugged free spirits. Notable ones to keep an eye out for are a train engineer in this summer's The Lone Ranger, director Alexander Payne's Nebraska and as Sheriff Barnum in 16 South.
Jim Nabors joined other dignitaries as a guest of Hawaii Governor Neil Abercrombie for festivities in January commemorating the 40th Anniversary of Elvis Presley's famed "Aloha From Hawaii" concert.
And the big news is that Jim got married in Seattle on Jan. 15.  He and Stan Cadwallader, his longtime partner, were married by a judge at the Fairmont Olympic Hotel.
"I'm 82 and he's in his 60s, and so we've been together for 38 years and I'm not ashamed of people knowing," Jim told  Hawaii News Now in a story that that then received extensive nationwide news coverage.  "It's just that it was such a personal thing--I didn't tell anybody," he continued. I'm very happy that I've had a partner of 38 years and I feel very blessed.  And, what can I tell you? I'm just very happy."
Betty Lynn greeted fans at the Andy Griffith Museum in January and February.  (Look for her at the Museum the third Friday afternoon of just about every month.)
James Best (Jim Lindsey in two episodes) has been busy painting (oils, that is) while he also prepares for some personal appearances and performances this year.  And James co-starred as bakery owner Paddy Kerrigan with Kathryn Morris ("Cold Case") in the movie The Sweeter Side of Life, which was produced and written by daughter Janeen and her husband Michael Damian (and directed by Michael).  It was filmed in Romania last summer and premiered on the Hallmark Channel in January.
Ronnie Schell (two TAGS episodes and Duke Slater on "Gomer Pyle, U.S.M.C.") did some comedy club dates in Palm Springs in January after a stint in Las Vegas in November.  He'll be in Lake Tahoe in June.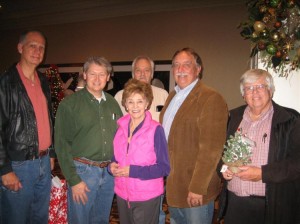 PRETTY IN PINK–When Peggy McCay was in Nashville for an Elephant Sanctuary fundraiser in December, several TAGSRWC members were able to visit with her, including this group. Left to right are Jim Drewry, Dennis Beal (aka Mr. Schwamp), Peggy McCay (aka Sharon DeSpain), Bob Mundy (aka Briscoe), Bo Pierce (also aka Briscoe) and Michael Lowery. Photo courtesy of Dennis Beal.
Margaret Kerry ("Christmas Story" and "Andy Forecloses") has been busy doing appearances in connection with the 60th Anniversary of Disney's Peter Pan.  (She was the live model for Tinker Bell.)  And she is putting the finishing touches on her autobiography (Tinker Bell Talks—Tales of a Pixie Dusted Life), which should be ready to be published this year!
***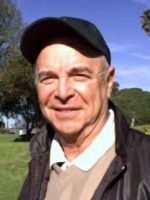 We're sorry to report the passing of writer Bruce Howard. We somehow missed this news until earlier this month, almost a year after he passed away. He died of natural causes in Studio City, Calif., on Jan. 30, 2012, at the age of 86. He wrote the teleplay for one episode of TAGS, but it was a significant one, "A Girl for Goober," the last episode of the series filmed and the second to last to air.
Bruce Howard was born in Brooklyn, N.Y., on June 6, 1925. He started out as a stand-up comic, cutting his comedy teeth alongside greats such as Milton Berle in the Catskills and around the country.
He wrote 32 episodes of "The Red Skelton Hour," and was nominated for an Emmy for that work. He wrote for dozens of shows, including "Gilligan's Island," "The Brady Bunch," "Good Times," "Love, American Style," "I Dream of Jeannie," "The Jetsons," "The Jeffersons," "Alice," "McHale's Navy," "The Beatles" and other top shows.  He was a writer and story editor for "The Dukes of Hazzard" from 1979 to 1983.  And he wrote the U.S. version of the 1963 classic King Kong vs. Godzilla.
 Also, if you've ever ridden The Great American Movie Ride at Disney-MGM Studios in Florida, that's Bruce's voice as the narrator.
Bruce Howard is survived by Gayle, his wife of 39 years; three sons and a daughter.
***
Remembering Emmett Forrest
1927-2013
.
Fans of Mayberry and friends in Mount Airy and far beyond are mourning the passing of Emmett Forrest on January 12.  Emmett was simply a great friend to many.
Generations to come will know his name for his association with the Andy Griffith Museum in Mount Airy, because his collection of Andy Griffith artifacts and memorabilia (the world's best and largest) represents the vast majority of items at the museum, for which he was curator until his death.
But for those lucky enough to know Emmett, his passion for collecting items pertaining to his lifelong friend is almost secondary.  It is his friendliness, kindness and gentleness that many remember most.  Emmett was a nice man.
And Emmett, like Elvis, was recognizable by one name.  Say "Emmett" in Mount Airy or in any gathering of Mayberry enthusiasts, and everybody will know who you mean and will automatically smile.
We'll provide links here to several tributes to Emmett and a gallery of photos.  Especially touching are the many comments from people who were immediately impressed by Emmett and his friendliness upon first meeting him. What's remarkable is that, over a period of 30 years, these encounters by Mayberry fans with Emmett are all so similar.  He was always nice to people, always welcoming and eager to share the joy of his collection and a mutual passion with others.
There's probably no more eloquent or insightful statement about Emmett than this one provided by Cindi (Mrs. Andy) Griffith:
MY FRIEND EMMETT
Emmett was a true gentleman and an honest man. He was a person I could trust--a rare thing for Andy and me. He was a loving husband, father and a very special friend.

He was proud to be from Mount Airy, and he felt blessed to be a Moravian. He used to tell Andy and me that his family could fill up a whole pew! That filled him with joy.
Emmett gave so much to the community and to individuals in need--way before he began to share his collection of Andy Griffith memorabilia. The early gifts he gave are acts that most folks don't even know about. Emmett and Andy had a lot in common that way.

I can just SEE them as little boys walking around Mount Airy, long before either had ever heard of Mayberry. Neither little boy ever thought of a statue or any kind of recognition. They were friends--and friends for life.
They only wanted to be good people, worship God and go to heaven.
As Emmett's collection began to grow and became well known--not really knowing Emmett that well, I said to Andy, "Do you not think this is a little strange? Someone collecting all this about your life?"
Andy said, "Well no, Emmett always collected things--like matchbook covers, leaves, rocks and the like…"
Please understand--Emmett made no money from sharing his collection. It was his gift to the community and to the arts. His entire family Steve, Dixie and Terri, along with Tanya, are part of this selfless project. Andy and I understand--along with them, that a town without arts is a sad place to live.
Know that Andy and Cindi Griffith loved Emmett Forrest.
And here's a link to the Andy Griffith Museum's Facebook page with comments about Emmett.
You'll also find more than a hundred more similar comments on TAGSRWC's Facebook page. We encourage you to add your own.
Here's a small Emmett photo gallery. (Our thanks to Hobart Jones, Alan Thornton and other photographers).
Here's a local TV news story.
And hyere's a link to the official obituary in the Mount Airy News, which also has some nice stories and editorials about him. Emmett's interests and contributions to the world extended far beyond Mayberry.
We salute Emmett Forrest...Emmett...for a life well lived. We're forever grateful for his friendliness and friendship and all the wonderful memories he created and preserved.  And for the legacy he has left for many to enjoy for many years to come.
Our thoughts and prayers remain with Emmett's family.
 ***
.
**** Mayberry on the Web ****
The iMayberry Community
We're really excited this latest Web activity hosted by TAGSRWC and organized and overseen by webmaster Allan "Floyd" Newsome.  It's called iMayberry Community.  You can check it out and sign up for free at: http://imayberrycommunity.com/.
The iMayberry Community has been getting a great response.  It complements our other online activities, including our main www.imayberry.com page, podcasts, Facebook page, online newsletters (such as The eBullet!), weaversdepartmentstore.com and chat rooms.  Combined with TAGSRWC chapters and the various Mayberry events for all fans (from Mayberry Days to ocean cruises), not to mention enjoying the sites of Mount Airy year-round, the world of Mayberry fun keeps expanding.
And best of all, it's all rooted in watching the show itself.  Whether through DVDs, local stations or TV Land, loving to watch the show continues to be the energy that feeds all the other Mayberry fun and activities that we enjoy.  What a wonderful thing Andy Griffith and his talented team of actors, musicians, writers and crew people created 53 years ago--for us and generations to come!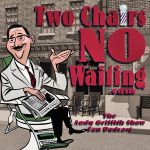 Two Chairs, No Waiting is our weekly podcast of TAGS news, interviews and pretty much whatever happens to be going on in and around Mayberry. It's hosted by Allan Newsome. There's a new episode every Tuesday (and you can tune in and participate during tapings on Monday evenings). Past episodes are in an online Archives in case you want to listen to or view episodes you've missed. (There have been 225 episodes since 2008.)
There's a lot of really great info and discussions that you simply won't find anywhere else, including rare interviews (vintage and new) with cast and crew members of TAGS, and others, including recent episodes with Ernest Borgnine talking about George Lindsey.  If you've got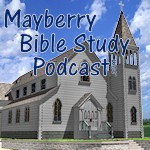 sound on your computer or have an iPod or android or similar device, you can easily tune in live or download these podcasts.
Also, check out the podcast area of our www.imayberry.com site for info about a Mayberry Bible Study Podcast, also hosted by Allan.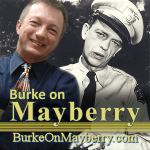 And there's a Brother Figure podcast to Two Chairs, No Waiting. It's hosted by longtime TAGSRWC member Kevin Burke, who does a super job of describing and discussing individual episodes. It's called Burke on Mayberry. Check it out.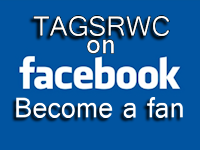 TAGSRWC's official page on Facebook now has more than 35,000 friends! You can find us at www.facebook.com/tagsrwc. There's a variety of comments about Mayberry, and a lively stream of fans' favorite TAGS lines. And our Facebook page is also one of the first places we post announcements and breaking news about TAGS. If you haven't already dropped by the page, we hope you'll check it out sometime when you have the chance. We invite you to become a TAGSRWC Facebook Friend!
**** POST NOTE ****
Between issues of Weaver's Newsletter, keep up with the happenings in Mayberry with the daily "Who's Been Messin' Up the Bulletin Board?" Digest. It's a free subscriber list that consists entirely of comments, news flashes, and questions and answers from subscribers. You can sign up for that list by going to the "Mailing Lists" link at www.tagsrwc.com.
TAGSRWC also publishes The eBullet in more or less alternate months to Weaver's Newsletter. The eBullet is the online successor to our longtime printed newsletter, The Bullet. Like Weaver's Newsletter, The eBullet is free. It includes some of the same news as Weaver's Newsletter, but with more features and depth and a little less emphasis on merchandise news. To sign up, go to: http://www.tagsrwc.com/ebullet/joinebullet.htm.
TAGSRWC's other main vehicle for Mayberry information is simply our website at www.tagsrwc.com (and its sister site www.iMayberry.com). Both sites have extensive content and links for just about everything a Mayberry fan might be looking for.
The next issue of Weaver's Newsletter is scheduled for April, with the next eBullet planned for March.
Printer Friendly Version