Weaver's Newsletter December 2012
Weaver's Newsletter
An Online newsletter of
"The Andy Griffith Show" Rerun Watchers Club (TAGSRWC)
**** Merchandise Update ****
****Holiday Shipping Schedule****
We'll be shipping orders for Christmas delivery through Dec. 21.  However, unless you live in a state fairly near our HQ in Tennessee, any orders we receive after Noon CT on December 19 will require FedEx Overnight Delivery to be guaranteed to arrive by Christmas. (There's probably an extra day of delivery grace without having to use FedEx until Noon CT on December 20 if you live within a state or two of Tennessee. And probably even until Noon on December 21 if you're in a pretty big town within a 3-hour drive of Nashville.) 
PLEASE NOTE: All FedEx charges are in addition to our standard flat-rate of $5 for shipping and handling on all orders. The FedEx charges are billed separately and directly by FedEx to the same credit card you use for ordering items from Weaver's.)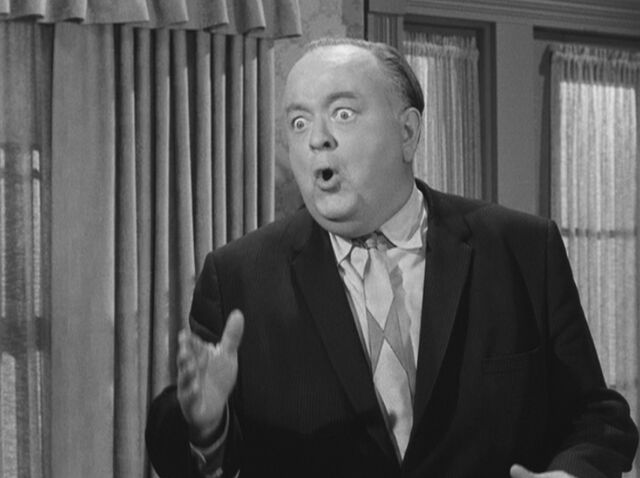 Malcolm Tucker says: Avoid the stress (and enjoy our flat-rate $5 Shipping & Handling per shipping address!) and just hurry your order on in to us now. 
Don't worry…this is the one time it's O.K. to hurry up a little bit in Mayberry, so that you–and Goober and Opie in our Shipping Dept–don't have to rush around and worry so much right before Christmas. Order now, and then just let your feet fall asleep all you want till Christmas!
***
Browse the full selection of books, apparel (get that perfect new T-shirt for somebody's Christmas!), DVDs, artwork, collectibles and much more online at Weaver's (www.weaversdepartmentstore.com).  There are lots of great vintage and rare things, too.  First one thing and then another.  Plus many things on sale or at permanently lower prices.
We appreciate your shopping at Weaver's, especially because Weaver's sales are the thing that helps TAGSRWC be able to support Mayberry Days and other Mayberry-connected events and charitable efforts throughout the year.
New at Weaver's:
Andy Griffith in Song of the Season (aka A Holiday Romance) on DVD
A Modern Holiday Classic
Now on DVD
Only $10 at Weaver's!

Just in time for the Christmas, we're pleased to offer this touching, warm holiday movie starring Andy Griffith (as a Matlock-ish grandfather), Naomi Judd, Alison Pill, and Gerald McRaney.
This entertaining and charming film (about 90 minutes long) is a wonderful way to get everyone in the Christmas spirit.
This beautifully filmed movie (with lots of cheery music) was originally titled A Holiday Romance when it premiered on CBS in 1999. Our version of the film is called Song of the Season because it's packaged with a Bonus CD of classic Christmas concert selections featuring the Platinum Strings Orchestra. The bonus CD includes Silent Night, Holy Night, O' Christmas Tree, Snowflake Snowdrop, and nine more songs.
Gather around the electronic hearth with a mug of hot cocoa and enjoy this cozy holiday tale!
4-Movie Collection of Don Knotts Disney Classics on DVD
Brand New in November 2012
And at a Super Sale Price of Only $19!

Together for the first time on one DVD set are four hilarious movies Don Knotts made for Disney!  And at a really fantastic price!
The movies are:
*

Apple Dumpling Gang


*

Apple Dumpling Rides Again


*

Gus


*

Hot Lead & Cold Feet
Three of the movies also star Tim Conway.  And there's a Who's Who of favorite Hollywood character actors and Western sidekicks.  And even legendary Baltimore Colts quarterback Johnny Unitas, along with a football-kickin' mule in Gus!
These are funny and wholesome films for the whole family. And all for less than $5 per flick!
Always a Special Gift at Christmas:
Original Hal Smith (aka Mayberry's Otis) Scripts
We have a selection of original scripts that were used by actor Hal Smith, Mayberry's Otis Campbell. Beyond Mayberry, Hal was one of the all-time busiest character and voice-over actors in movies, TV and commercials. He was also one of the kindest and most generous people you could ever meet.
Each of these scripts is an original used by Hal. Special features of each are indicated in each description. All of the scripts are priced individually.
Note: All profits from the sale of these original scripts of Hal Smith go toward the financial support given by Weaver's Dept. Store and "The Andy Griffith Show" Rerun Watchers Club to the annual Mayberry Days festival in Mount Airy, N.C.
If you have questions about any of the scripts, you can inquire by e-mail at weavershop@aol.com.
2013 Andy Griffith Show Wall Calendar


$15.00
Back by popular demand!  After an absence since 2010, the official "Andy Griffith Show" Wall Calendar is back for 2013.  Hooray!
We can't tell you how many people asked about calendars the last two years, only to be disappointed that there wasn't one.  So, we we're thrilled that one is once again available for 2013. The calendar features black-and-white photos of Andy, Barney, Opie, Aunt Bee, Gomer and Goober.  It measures 12×22 when opened for hanging.
It's a great way to celebrate Mayberry every month and every day in 2013.
Special Holiday Offer:
Don't tell ol' Ben Weaver, but his kind and gentle salesman Bert Miller has quietly put the 2013 Wall Calendar ON SALE between now and Christmas (unless we run out of calendars).
Buy 2 of this 2013 Wall Calendar and get a 3rd 2013 Wall Calendar FREE! (We'll automatically add the third calendar to your shipment.  You don't even have to ask for it!)
Ernest T. Bass did the math and calculated that works out to a cost of just $10 per calendar and a $15 savings!
Feel free to tell friends about this offer, but please…just don't tell Ben!
Two New T-Shirts
Here are two T-shirts paying tribute to Andy Griffith that have been officially approved and licensed by CBS.  They're available in adult sizes Small to 3X.
Andy Griffith
In Loving Memory T-Shirt
Thanks for the Memories T-Shirt    
"A Mayberry Christmas" Color Print by Dave Barnhouse
Was $60…Now on Special Sale for Just $25.00!!
(Ol' Ben Weaver is just trying to merry up Christmas!)
Released in 2010, this is the third print in the initial release of three prints in the officially licensed series of Mayberry artwork by acclaimed artist Dave Barnhouse. (The first two in the series are called "Together Forever" and "Mayberry, My Hometown" and are also still available–in fact, they're currently on sale, too!)
Dave Barnhouse has captured the sentiment of the touching Courthouse scene in the "Christmas Story" episode when Ben Weaver generously expresses the spirit of Christmas. It's one of the all-time classic moments of the series, and one that is sure to instantly cause feelings of holiday joy for anyone who sees it.
The image size of the full-color paper print measures 18 in. x 24 in. (the image itself is 16 in. x 20 in.). Dave Barnhouse has signed each print in this open-edition work.
Apparently already feeling good with the Christmas spirits, Ol' Ben Weaver has trimmed the price of this outstanding print from $60 to an unbelievable $25. Yes, that's right…more than half off! We think Ben's feeling so generous just because he's depicted in the painting, but we'll take whatever price break he gives us! That 58% savings will definitely "merry up Christmas" for the rest us…all year long! Thanks, ol' Ben!
Bring a little Mayberry cheer into your home and the homes of friends…even if you don't have a skinny Santa Claus to deliver it!
Christmas Is Here Again DVD 
$15.00 $12.00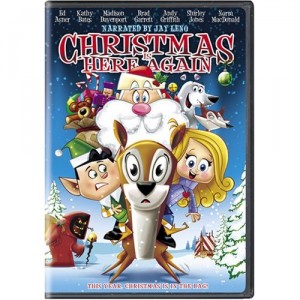 Even Scrooge-like Ben Weaver is excited to offer this charming Christmas DVD featuring Andy Griffith as the voice of Santa Claus! The all-star cast of voices in this 75-minute animated production includes Ed Asner, Kathy Bates, Shirley Jones, Norm MacDonald and Jay Leno as the narrator.
Enjoy watching and starting a new family Christmas tradition!
Cool Mayberry Caps for Hip Mayberry Cats

Embroidered Show Logo and Security by Fife Caps


$17.00 each
These officially licensed, cool canvas hats (in Mayberry Sheriff Dept. tan!) are finely embroidered with a choice of the official "Andy Griffith Show" logo or Security by Fife. Or why not get both? That way you're covered for all occasions, except when you want to be just a Goober! Adjustable for just the right fit for any occasion.
T-Shirts Galore!!!
$18.00 each
Weaver's has more than two dozen officially licensed Mayberry T-shirt designs. Some are vintage designs that are no longer in production and hard to find anywhere else. We also have a handful of shirts of other TV classics and some vintage embroidered Mayberry logo sport shirts and even a few Snappy Lunch sports shirts.
All of our heavyweight cotton T-shirts are just $18.00. And the sport shirts are nicely priced, too. Most of the T-shirts are available in Sizes Medium, Large, XL and 2X, and a few styles also come in 3X. Several also come in small. (The size selection is not as large for the out-of-production vintage shirts.)
Have fun showing your Mayberry spirit with one of these fun-tastic shirts today!
Just a few of our many Mayberry T-shirt designs.
Miss Crump's Mayberry Book Mobile
And T-shirts aren't the only thing that we have dozens of! We carry most of the Mayberry and Mayberry-related books that have been published. Some have been out of print for years, but we still have some copies. Whether your interest is history or trivia, biography or cooking, we've got the Mayberry book for you or a friend. Here's a sampling of what we have:
Goober in a Nutshell
by George Lindsey
Foreword by Ernest Borgnine
This 1995 autobiography by George Lindsey has been out of print for a few years, but George's family has graciously provided us with a few copies, which George had kept safe all these years, to use as fundraisers for some charitable causes that meant a lot to George.
The copies we have are still pristine, carefully preserved by George since publication. The 210-page paperback covers highlights of George's fascinating life from childhood in rural Alabama to New York and Hollywood to Mayberry and Kornfield Kounty. It's filled with wonderful photos and many adventures, both hilarious and poignant.
All proceeds from the sale of this book go toward TAGSRWC's support of the George Lindsey UNA Film Festival in Florence, Ala.
Choice of either plain ($15) or a special autographed copy ($100).
Find these and much more at www.weaversdepartmentstore.com, or just click on the Weaver's button at the top of the page whenever you're visiting www.imayberry.com.
More in the mood to watch Mayberry instead of read about it, you say? Then we've got you covered there, too!
"The Andy Griffith Show 50th Anniversary—The Best of Mayberry" DVD
Released for the 50th Anniversary in 2010, this continues to be a really popular item.  In addition to a bunch of the very best episodes, this 3-disc set includes uncut versions of the "Danny Thomas" pilot for "The Andy Griffith Show" and the 1986 Return to Mayberry movie. And all at a phenomenally low price, even before Ben Weaver's additional discount. Here are some of the highlights of what's on it:
* 17 Favorite Episodes:
"Christmas Story"
"The Pickle Story"
"Barney and the Choir"
"Mr. McBeevee"
"Convicts-at-Large"
"Man in a Hurry"
"Class Reunion"
"The Darlings Are Coming"
"Barney's First Car"
"Dogs, Dogs, Dogs"
"Mountain Wedding"
"Opie the Birdman"
"The Sermon for Today"
"Citizen's Arrest"
"Fun Girls"
"Barney's Sidecar"
"Goober and the Art of Love"
* "Danny Meets Andy Griffith" (the "Danny Thomas" pilot for TAGS)
* Clips from Season Premiere nights for the 1962-63 and 1963-64 seasons
* The 1986 Return to Mayberry reunion movie
* Original sponsor commercials featuring cast members
This collection is chockfull of great Mayberry moments. And the price makes for a truly unbeatable combination of quantity, quality and value. We think it's a dream come true.
Or why not get the whole Mayberry video shebang all in one package, at a super-Goober price?
Want Even More Mayberry?
Then look no further.  All 249 TAGS episodes on DVD, plus the "Danny Thomas" pilot, Return to Mayberry movie, bunches of original commercials and more–now only $129 at Weaver's (originally $249!).
Special Holiday Offer:
When ordering this 8-Season DVD set, type "Barney-Parney-Pooh" in the Customer Comments section of our online order form and we'll deduct another $10 from your order before processing your credit card.  Just like that!  (This offer is good only for this item and only through December 31, 2012.)
Find these items and much more at www.weaversdepartmentstore.com, or just click on the Weaver's button at the top of the page whenever you're visiting www.imayberry.com.
And Especially This Time of Year…
We want to remember all those who have lost so much and are still suffering from Hurricane Sandy.  We have a Hurricane Sandy Grab-Bag Fundraiser going on right now.  (It's similar in content to our previous charity Grab-Bags.)  We encourage you to check it out to see if the compilation of items fits your gift-giving or own personal collecting needs.  All proceeds from this Grab-Bag go to the American Red Cross Disaster Relief Fund.

---
Floyd's Barbershop
Bulletin Board & Event Calendar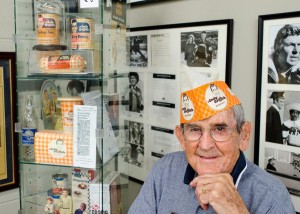 The Andy Griffith Museum, featuring Emmett Forrest's amazing collection of Andy Griffith memorabilia, is open daily in Mount Airy, N.C. For info, visit the website at www.andygriffithmuseum.org/ or call (336) 786-1604.
The following information is from "The eBullet": Official E-mail Newsletter of "The Andy Griffith Show" Rerun Watchers Club (TAGSRWC).
* Dec. 7 and 8: Peggy McCay (Sharon DeSpain, Andy's high school sweetheart in "Class Reunion") makes two appearances in Nashville. She'll be greeting fans at the Entertainment Center at Opry Mills mall on Friday, Dec. 7, from 1 to 3 p.m.
And she'll be greeting fans at the Opryland Hotel (exact meeting room TBA) on Saturday, from 2 to 6 p.m., as part of a fundraiser for the Elephant Sanctuary.  Admission to both events is free, but there will be a Silent Auction and other opportunities to donate to the Elephant Sanctuary at the Saturday event.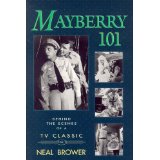 * Dec. 8: Get in the holiday spirits as Neal Brower, author of Mayberry 101, presents a lecture on the "Christmas Story" episode of TAGS, starting at 2 p.m., on the lower level of the Andy Griffith Museum in Mount Airy, NC.  Admission to the lecture is included with an Andy Griffith Museum armband ($3 for entry or $5 with added audio tour) or is $5 without the armband.  (We believe even Ernest T. Bass can do the math on what's the better lecture deal!)
* Dec 21: Betty Lynn (Thelma Lou) greets fans at the Andy Griffith Museum 12:30-3:30 p.m.  She will have autographed 8×10 photos available ($10).
2013
* Jan. 18: Betty Lynn (Thelma Lou) greets fans at the Andy Griffith Museum 12:30-3:30 p.m.  She will have autographed 8×10 photos available ($10).
* Jan. 26: James Best performs his One Man Show in Mount Dora, Fla.
* Feb. 8: Rodney Dillard and the Dillard Band perform at the Old Rock School, 400 Main Street West, in Valdese, N.C. Show time is 8:30 Tickets are $12 in advance or $15 at the door. For more info, call (828) 879-2126.
* Feb. 9: Rodney Dillard and the Dillard Band perform at the Historic Jonesborough Bluegrass Series at 7 p.m. at the Historic Jonesborough Visitor Center Auditorium. Tickets are $20 for adults and $10 for kids under 12. For more info, visit http://www.jonesboroughbluegrass.com.
* Feb. 15: Betty Lynn (Thelma Lou) greets fans at the Andy Griffith Museum 12:30-3:30 p.m.  She will have autographed 8×10 photos available ($10).

* Feb. 28-Mar. 2: 16th Annual George Lindsey UNA Film Festival in Florence, Ala. For more info, visit www.lindseyfilmfest.com.
* Mar. 8-10: James Best is part of "Dukes of Hazzard" Reunion in Byron, Ga.
* Mar. 9: Neal Brower, author of Mayberry 101, presents a lecture on the "Wedding Bells for Aunt Bee" episode of TAGS, starting at 2 p.m., on the lower level of the Andy Griffith Museum in Mount Airy, NC.  Admission is included with an Andy Griffith Museum armband ($3 or $5) or is $5 without one. (Any Goober who doesn't choose Door #1 on that one probably can't find the door to the museum in the first place!)
* Apr. 13: Neal Brower, author of Mayberry 101, presents a lecture on the "Convicts-at-Large" episode of TAGS, starting at 2 p.m., on the lower level of the Andy Griffith Museum in Mount Airy, NC.  Admission is included with an Andy Griffith Museum armband ($3 or $5) or is $5 without one.
* Apr. 26 and 27: Third Annual Mayberry Comes to Westminster in Westminster, S.C.  Details and stars TBA. For info, visit www.jneg.org/mctw/mctw/Welcome.html.
* May 4: 26th Annual Uncle Jesse Big Bass Classic (founded by Denver Pyle) in Paris, Tex.  For more info, visit: www.unclejessefishing.com.
* Aug. 23 and 24: Rodney Dillard and Maggie Peterson are joined by several of the Mayberry tribute artists (including David "Mayberry Deputy" Browning, Allan "Floyd" Newsome, Kenneth "Otis" Junkin, Phil "Ernest T." Fox,  and Jeff "Howard" Branch) for a Cruise-In on Fri. and then concert benefiting the Montgomery County DARE program on Sat. The evening concert will be at the James H. Garner Center in Troy, N.C. Tickets are $20 for reserved seats and $15 for general admission.  Tickets for children 6 years-12 years old are $10. For more info, call Jeff Branch at (704) 985-6987, e-mail jbranch205@windstream.net, or visit www.bluegrassintroy.com/.
* Sept. 26-29: 24th Annual Mayberry Days in Mount Airy, N.C.  The Golf Tournament, Doug Dillard Memorial Concert, VW Boys "Tribute to Mayberry," Colonel Tim's Talent Time, Professor Brower's Lecture, and Michael Hoover's "Memories of Elvis" are parts of the weekend requiring tickets that are already announced. More details TBA.
* Oct. 25-Nov. 2: Halloween Cruise to Mayberry 8.  Five Days aboard Carnival Cruise Line's Paradise, leaving from Tampa to Grand Cayman, Cozumel and two "Fun Days" at sea. Special Guests for the cruise are Jackie Joseph, best known to Mayberry fans as Ernest T. Bass' love interest, Ramona Ankrum and Dobro playing Country Boy Leroy McNees. They will be joined by several Mayberry tribute artists, an Elvis tribute artist, and the VW Boys for entertainment provided exclusively to Mayberry Cruise participants. For more info, visit the All About Cruises website at www.allaboutcruisesnc.net/.
 **** News of Cast & Crew ****
Hats off to country music superstar Brad Paisley for his simple musical tribute to Andy Griffith during the County Music Association Awards, which were televised on ABC on November 1. It was sincere and moving.  Elegant in style and length. Perfect.
Ron Howard has partnered with Canon USA for a second year in a photo contest.  The theme of this year's contest (initial winners recently announced) is Long Live Imagination. Learn more about "Project Imaginat10n" at YouTube.com/Imagination.
When You Find Me, the live-action short that Ron executive-produced and daughter Bryce Dallas Howard directed as part of the previous Canon USA project, is getting some early Oscar buzz.
Rance Howard plays a train engineer in The Lone Ranger, which has wrapped filming and is scheduled for release the week of the Fourth of July 2013.  He's in several other movies that are about to start production, including the role of Uncle Leo in Nebraska for director Alexander Payne, which is filming this month in Plainview and elsewhere in Nebraska. (Our "I Was a Pawn in the Hands of a Wily Woman" chapter in Plainview is on the scene and may have some future inside scoops from the shoot.)
James Best received the Legends Award at the 2012 Action on Film International Film Festival in Monrovia, Calif., in August.  Attaboy, Jimmie!
TAGS associate producer Richard O. "Dick" Linke (also longtime manager of Andy Griffith, Jim Nabors, Ken Berry, Maggie Peterson, Ronnie Schell, Jerry Van Dyke and others) celebrated his 95th birthday (Oct. 23.) with family and friends at a favorite local hangout near his home in Hawaii.
We're sorry to report the passing of actor Lloyd Kino on July 21.  He was 93 years old, and died in Woodland Hills, Calif.
Lloyd was a busy character actor for more than five decades.  His connection to Mayberry is that he played college student Jack Lee in "Aunt Bee's Restaurant" (Episode 210).
Born Lloyd Hiroya Kinoshita in Seattle, Wash., on May 16, 1919, Lloyd was of Japanese-American heritage, but he played the full gamut of Asian roles, including Chinese-American Jack Lee in Mayberry.  (As our eagle-eye contributor Brent Seguine notes, Jack could play a range of ages as well. He was 47 when he played University of North Carolina graduate student Jack in TAGS.)
Lloyd Kino's extensive credits range from "Star Trek," "Happy Days" and "M*A*S*H" to more recently "NCIS," "CSI" and Miss Congeniality 2.
He was preceded in death by his parents, Tadashi and Etsuko Kinoshita and his brothers Robert T, Kenny (George) and Roy Kinoshita. He is survived by sister, Kay Kinoshita Copeland; nephew, Robert Kinoshita; nieces, Lynne Copeland Hamp and Gwyne Copeland Taylor; and seven grand nieces and nephews, Amanda, Miranda, Tadashi, Mathew, Barrett, Gregory, and Mariko.
It was a lucky day for Mayberry when Lloyd Kino brought his character Jack Lee through the door at Aunt Bee's Canton Palace.
***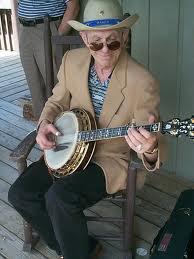 Douglas Dillard Legacy Fund
The Douglas Dillard Legacy Fund has been established by friends of Doug as a means to  provide financial support and also to perpetuate Doug's music and memory. Contributions should be sent to:
Douglas Dillard Legacy Fund
PO Box 90537
Nashville TN 37209
.
**** Mayberry on the Web ****
New iMayberry Community
We're really excited about the launch earlier this year of another Web activity hosted by TAGSRWC and organized and overseen by webmaster Allan "Floyd" Newsome.  It's called iMayberry Community.  You can check it out and sign up for free at: http://imayberrycommunity.com/.
The iMayberry Community has been getting a great response.  It complements our other online activities, including our main www.imayberry.com page, podcasts, Facebook page, online newsletters (such as The eBullet!), weaversdepartmentstore.com and chat rooms.  Combined with TAGSRWC chapters and the various Mayberry events for all fans (from Mayberry Days to ocean cruises), not to mention enjoying the sites of Mount Airy year-round, the world of Mayberry fun keeps expanding.
And best of all, it's all rooted in watching the show itself.  Whether through DVDs, local stations or TV Land, loving to watch the show continues to be the energy that feeds all the other Mayberry fun and activities that we enjoy.  What a wonderful thing Andy Griffith and his talented team of actors, musicians, writers and crew people created 52 years ago–for us and generations to come!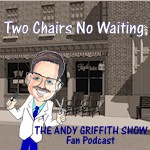 Two Chairs, No Waiting is our weekly podcast of TAGS has news, interviews and pretty much whatever happens to be going on in and around Mayberry. It's hosted by Allan Newsome. There's a new episode every Tuesday (and you can watch and listen live during tapings on Monday evenings). Past episodes are in an online Archives in case you want to listen to episodes you've missed. (There have been 215 episodes since 2008.  And counting!)
There's a lot of info and discussions that you simply won't find anywhere else, including rare interviews (vintage and new) with cast and crew members of TAGS. If you've got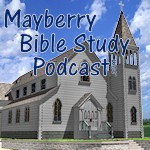 sound on your computer or have an iPod or similar device, you can easily tune in live or download these podcasts.
Also, check out the podcast area of our www.imayberry.com site for info about a Mayberry Bible Study Podcast, also hosted by Allan.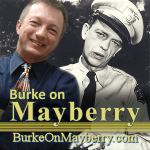 And there's a Brother Figure podcast to Two Chairs, No Waiting. It's hosted by longtime TAGSRWC member Kevin Burke, who does a super job of describing and discussing individual episodes. It's called Burke on Mayberry. Check it out.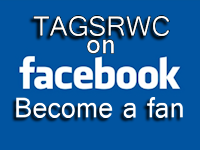 TAGSRWC's official page on Facebook now has more than 34,000 friends! You can find us at www.facebook.com/tagsrwc. There's a variety of comments about Mayberry, and a lively stream of fans' favorite TAGS lines. And our Facebook page is also one of the first places we post announcements and breaking news about TAGS. If you haven't already dropped by the page, we hope you'll check it out sometime when you have the chance. We invite you to become a TAGSRWC Facebook Friend!
SPECIAL HOLIDAY BULLETIN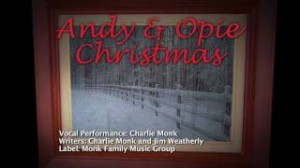 We think it's fitting to end this issue and the year with a  Special Holiday Greeting.  It's called "Andy & Opie Christmas" It's a recitation by TAGSRWC member Charlie Monk, a music business legend in Nashville.  (He's known as the Mayor of Music Row, but really he's just a regular Goober like many of us.)
This recitation was released last Christmas and received rave reviews.  Check it out on YouTube, and even better…give your favorite radio stations a shout during the holidays and encourage them to play it.  We think it has all the right touches to become a beloved holiday tradition.  And nobody even gets run over by a reindeer!
**** POST NOTE ****
Between issues of Weaver's Newsletter, keep up with the happenings in Mayberry with the daily "Who's Been Messin' Up the Bulletin Board?" Digest. It's a free subscriber list that consists entirely of comments, news flashes, and questions and answers from subscribers. You can sign up for that list by going to the "Mailing Lists" link at www.tagsrwc.com.
TAGSRWC also publishes The eBullet in more or less alternate months to Weaver's Newsletter. The eBullet is the online successor to our longtime printed newsletter, The Bullet. Like Weaver's Newsletter, The eBullet is free. It includes some of the same news as Weaver's Newsletter, but with more features and depth and a little less emphasis on merchandise news. To sign up, go to: http://www.tagsrwc.com/ebullet/joinebullet.htm.
TAGSRWC's other main vehicle for Mayberry information is simply our website at www.tagsrwc.com (and its sister site www.iMayberry.com). Both sites have extensive content and links for just about everything a Mayberry fan might be looking for.
The next issue of Weaver's Newsletter is scheduled for February, with the next eBullet planned for January.
Happy Holidays to You and Yours!
Printer Friendly Version